Armando Simoni Club Oversized Bologna Extra Minimalist Wild Limited Edition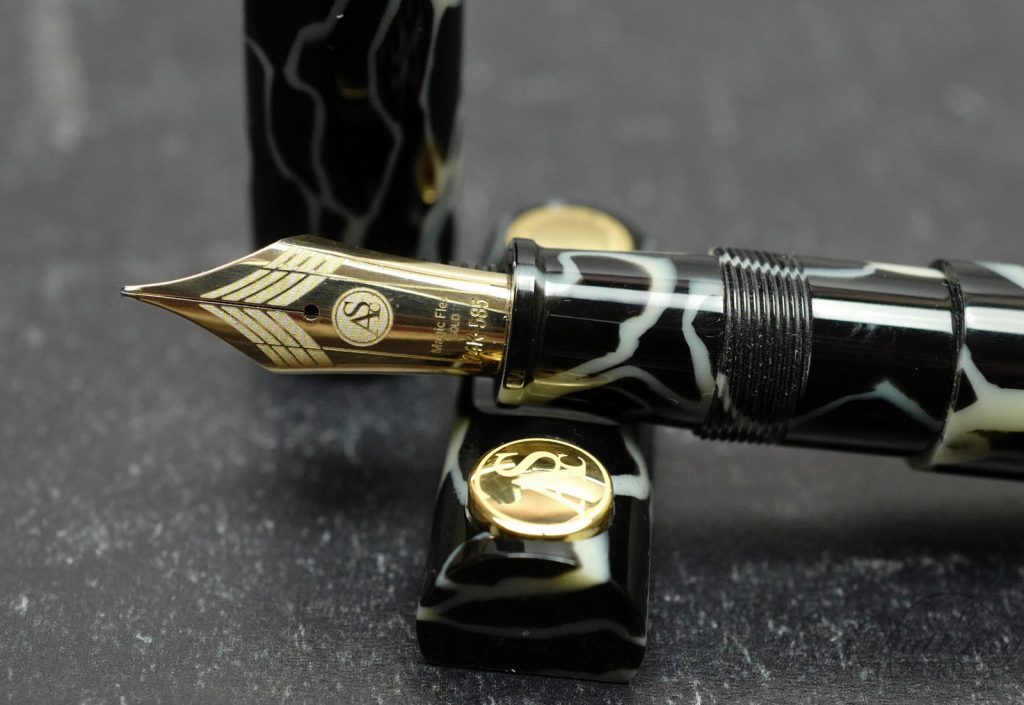 There is beauty in simplicity. 
Though hard to achieve, minimalism is meant to exalt that which is important — form, beauty and meaning. Inspired by the minimalist movement of the 21st century, Armando Simoni Clublaunches its first Bologna Extra Minimalist Limited Edition Series of 50 pens.  
A series of 7 colors, each celluloid color series is numbered 01/50 to 50/50.
ARCO BRONZE
GREEN AUTUMN 
WILD
BLUE SAFFRON
GREEN ARCO
GRIGIO PERLA
BLACK LUCENS
KEY FEATURES
No clips or bands
Serial number engraving on piston
Nib #8 Gold 14k585 Magic Flex
Celluloid body
Because there is no clip and to avoid your pen from rolling on your desk, we designed a pillow to hold your pen. The pillow is made of the same celluloid as your pen and has 2 emblems on both sides reading ASC Armando Simoni Club and the Minimalist Collection.
MSRP $1250