Armando Simoni Club The Great Gatsby Bologna Medio Arco Bronze Arco Brown Celluloid Fountain Pen
Contact us for the Chatterley Loyalty price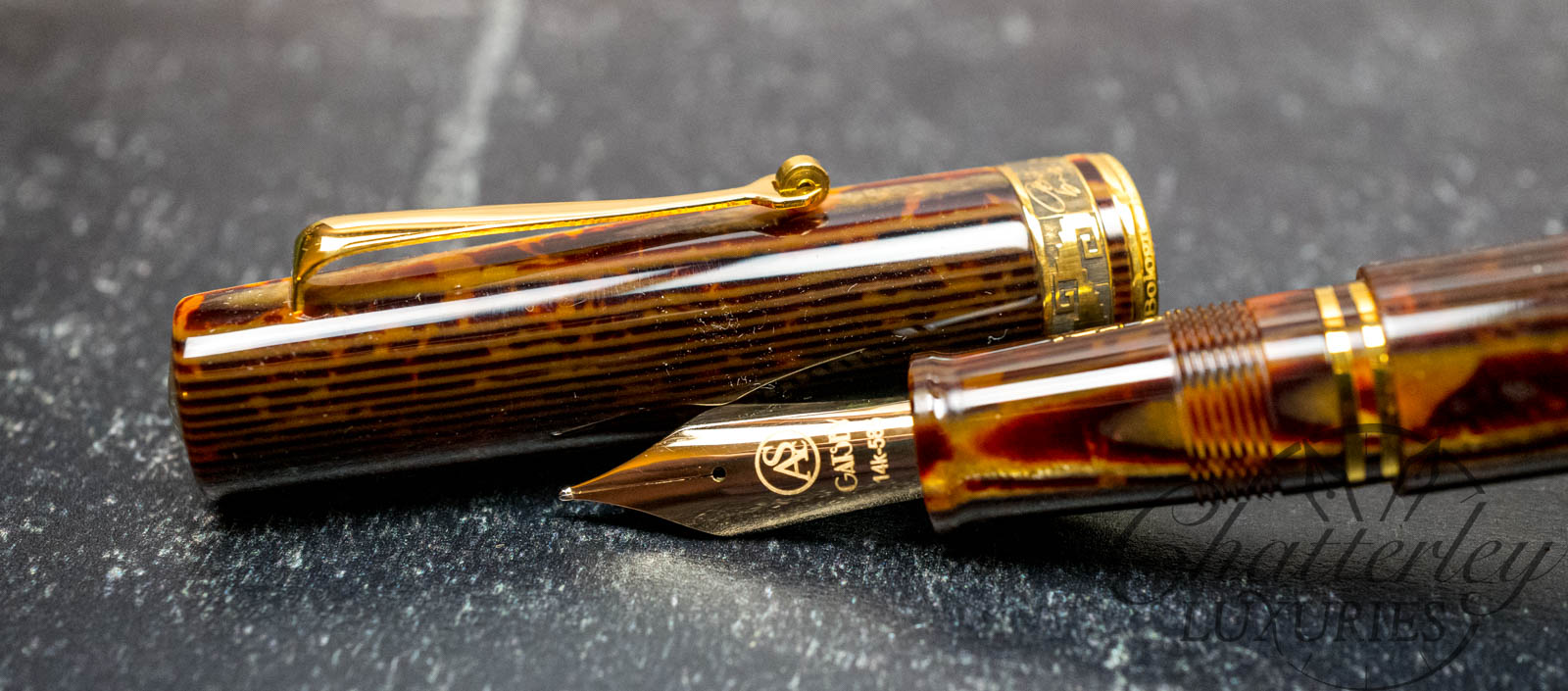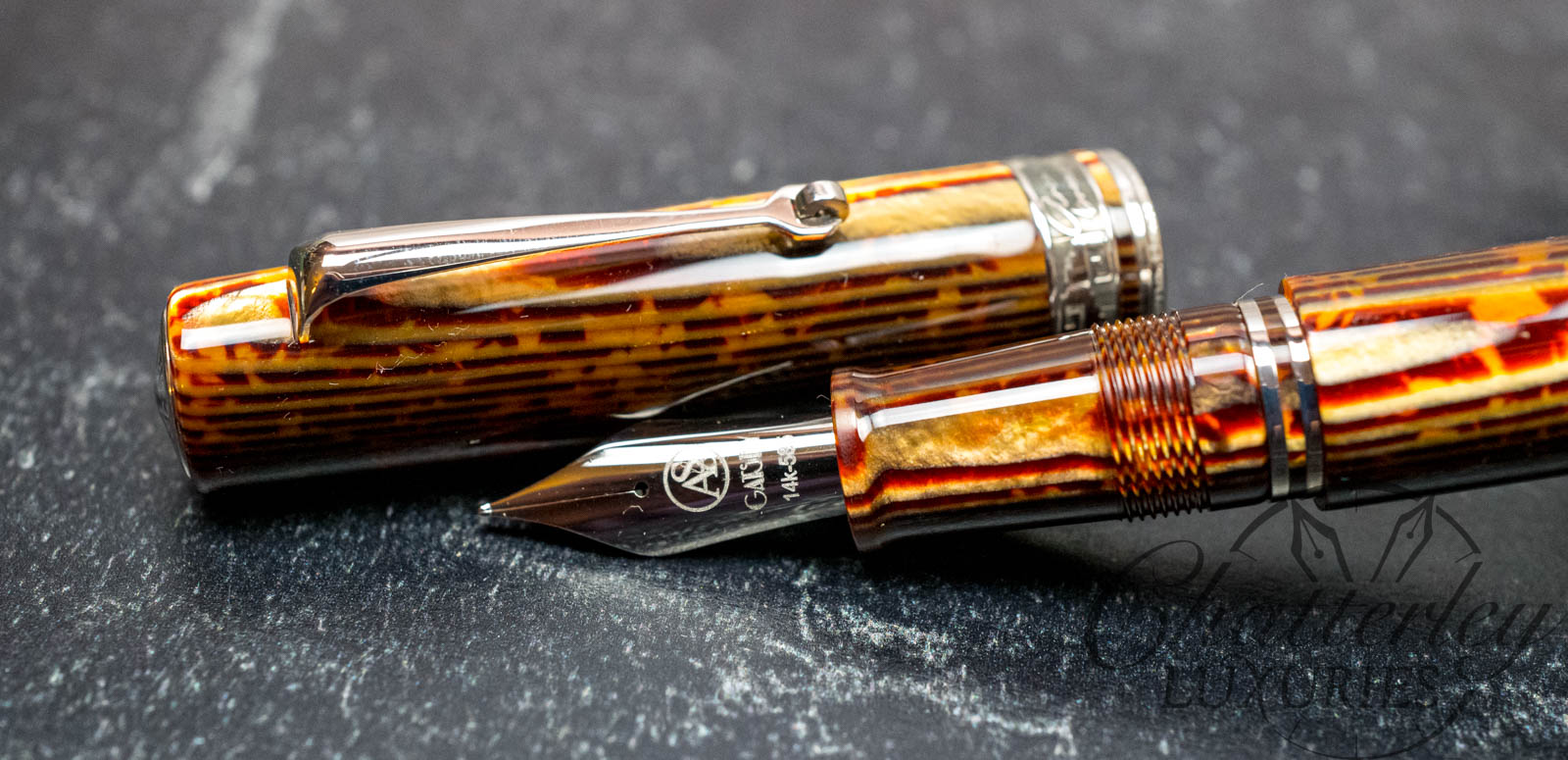 Excitement is in the air, the cocktails are flowing and the jazz band is playing the latest hits. Put on your dress shoes and white gloves as we get ready to swing into the glamor of the roaring 20's! Welcoming back a renaissance era of entertainment and luxury, we would like to introduce our newest celluloid indulgence:
The Great Gatsby Series
This limited edition series is a collection of four arco bronze pens with gold or rhodium trim, in our Bologna Medio and Bologna Extra sizes. Don't miss your chance to claim one of these beauties as your own, there are only 44 pens available in each size. At the Pen Family we agree that: a little party never killed nobody.
Key Features of this Fountain Pen:
Our Coveted Arco Bronze Celluloid
Piston Filling System
Newly Designed Art Deco Engraved Rings
Ebonite Feeder
#6 Gatsby Engraved 14K Gold Nib