Aurora 88 Anniversary Limited Edition Fountain Pen – Gold Flex
This pen is pre-owned, but in like new condition.  It comes complete with box and papers.  It is number 137/188.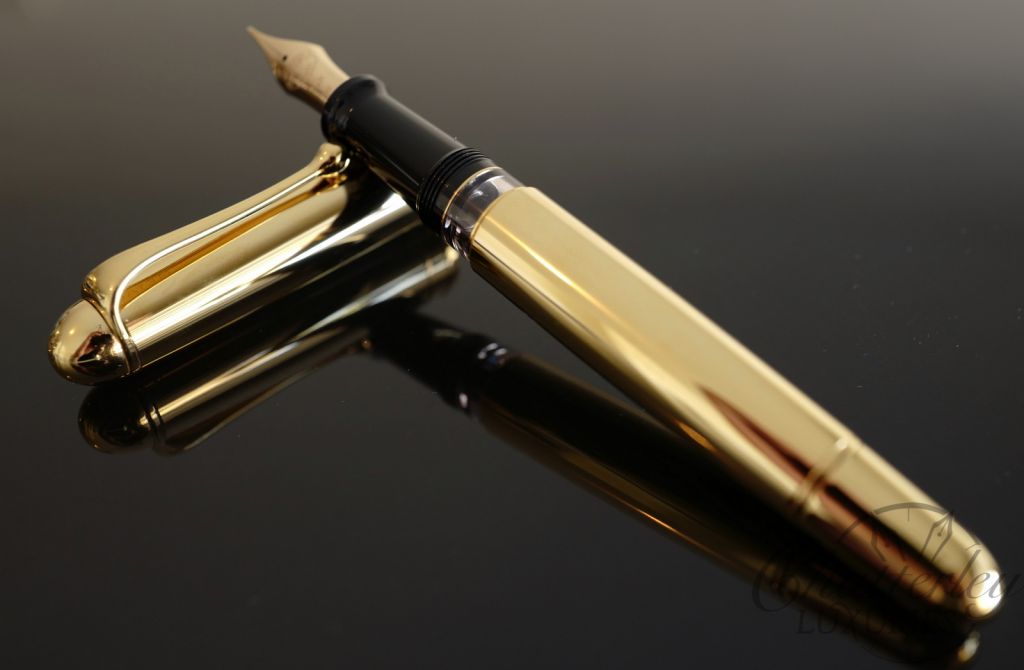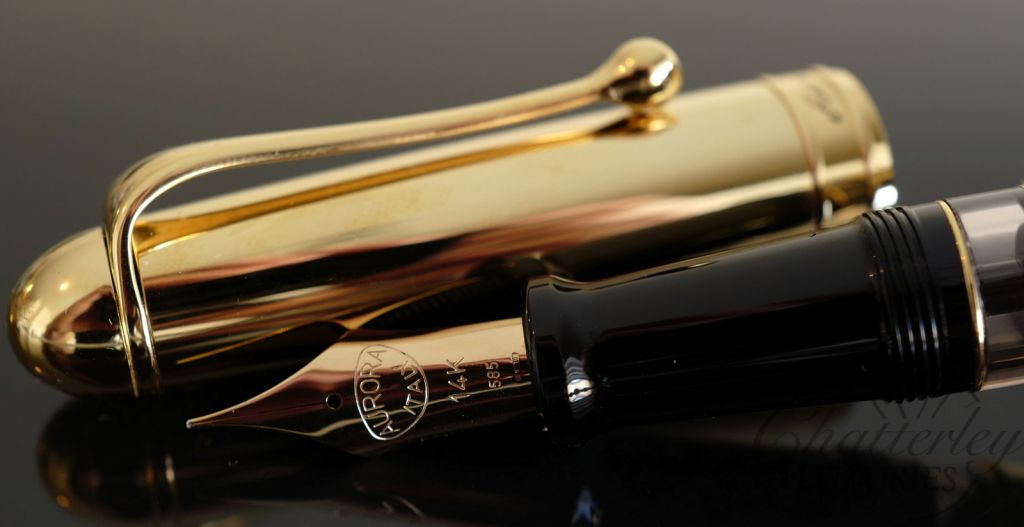 Aurora is proud to announce their newest collection to celebrate their 70th anniversary, the flex collection.  Limited to just 188 pens worldwide, the new Flex Nib is being introduced to the line of the Aurora 88 model.  Each month a new limited edition color will be released, the 8th of which is gold.
The gold metal-plated resin body with black grip is complemented by gold trim.  This pen employs a piston filling system and houses a 14k gold fine flex nib.  The entire pen is made in house at Aurora, including the nib.