Aurora Optima Blue Flex Limited Edition Fountain Pen
This pen has been lovingly used.  It comes complete with its original box and papers.  It comes complete with a 14kt Fine Flex nib.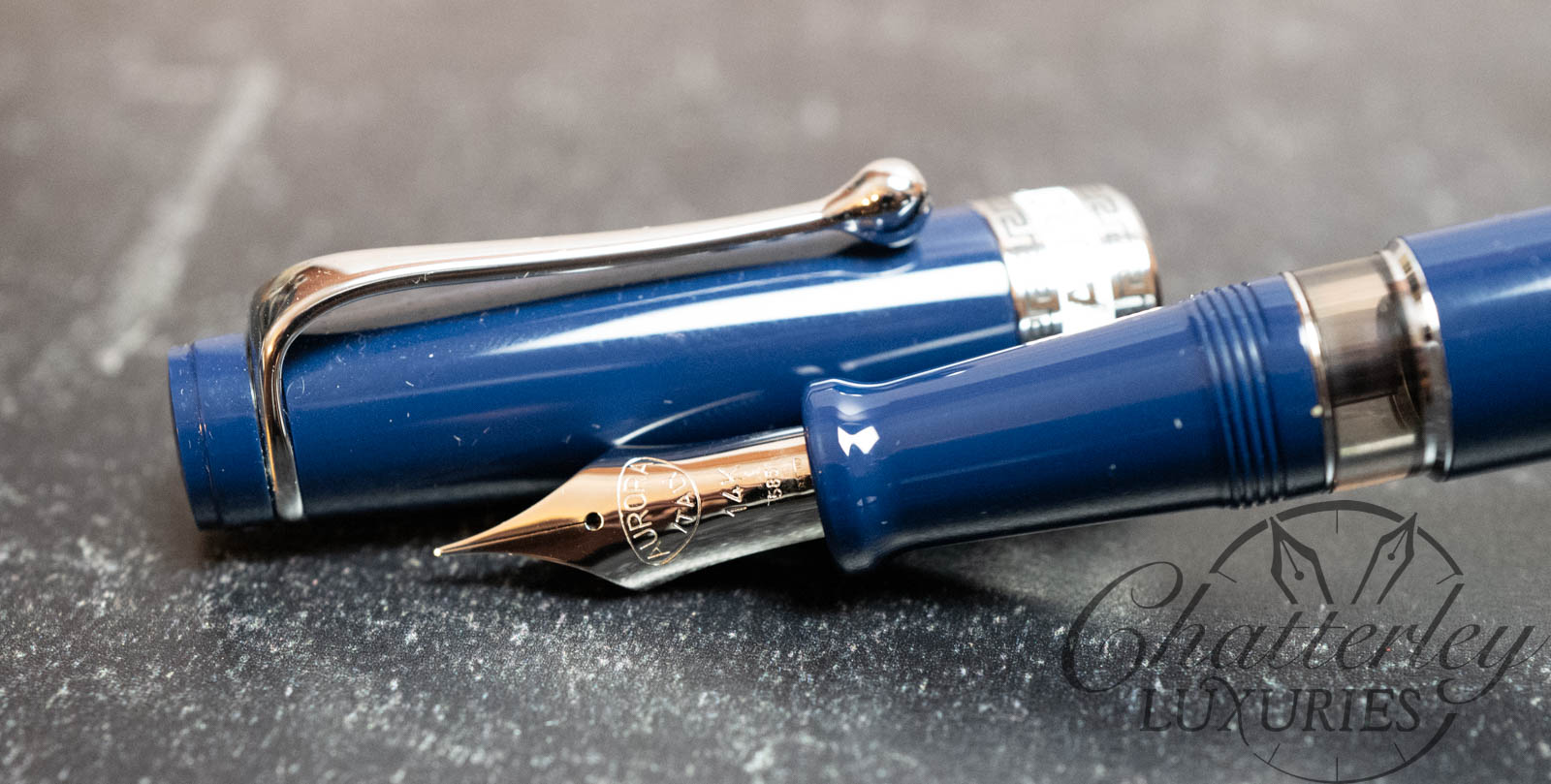 The Optima Flex will have the new Flex Nib introduced by Aurora. It is the result of a passionate research to enhance the pleasure of leaving a mark. Infact the Aurora Flex Nib, while not a calligraphy nib, allows everyone to vary the stroke size with extraordinary simplicity by applying a different pressure when writing. The 14k nib with ebonite feed is a "must have" for any calligraphy lover and collector. Limited to just 330 of each color.
The body and cap are made of blue resin complemented by Chrome.  This pen employs a piston filling system and houses a 14k gold fine flex nib.  The entire pen is made in house at Aurora, including the nib.