Chatterley Pens Vespucci Wood Encore Argento Limited Edition Fountain Pen by Chatterley Pens
Amerigo Vespucci was born in 1454 to a prominent family in Firenze, Italy. As a young man he read widely and collected books and maps. He began working for local bankers and was sent to Spain in 1492 to look after his employer's business interests.
While in Spain, Amerigo Vespucci began working on ships and ultimately went on his first expedition as a navigator in 1499. This expedition reached the mouth of the Amazon River and explored the coast of South America. Vespucci was able to calculate how far west he had traveled by observing the conjunction of Mars and the Moon.
On his second voyage in 1501, Amerigo Vespucci sailed under the Portuguese flag. After leaving Lisbon, it took Vespucci 64 days to cross the Atlantic Ocean due to light winds. His ships followed the South American coast to within 400 miles of the southern tip, Tierra del Fuego.
While on this voyage, Vespucci wrote two letters to a friend in Europe. He described his travels and was the first to identify the New World of North and South America as separate from Asia. (Until he died, Columbus thought he had reached Asia.)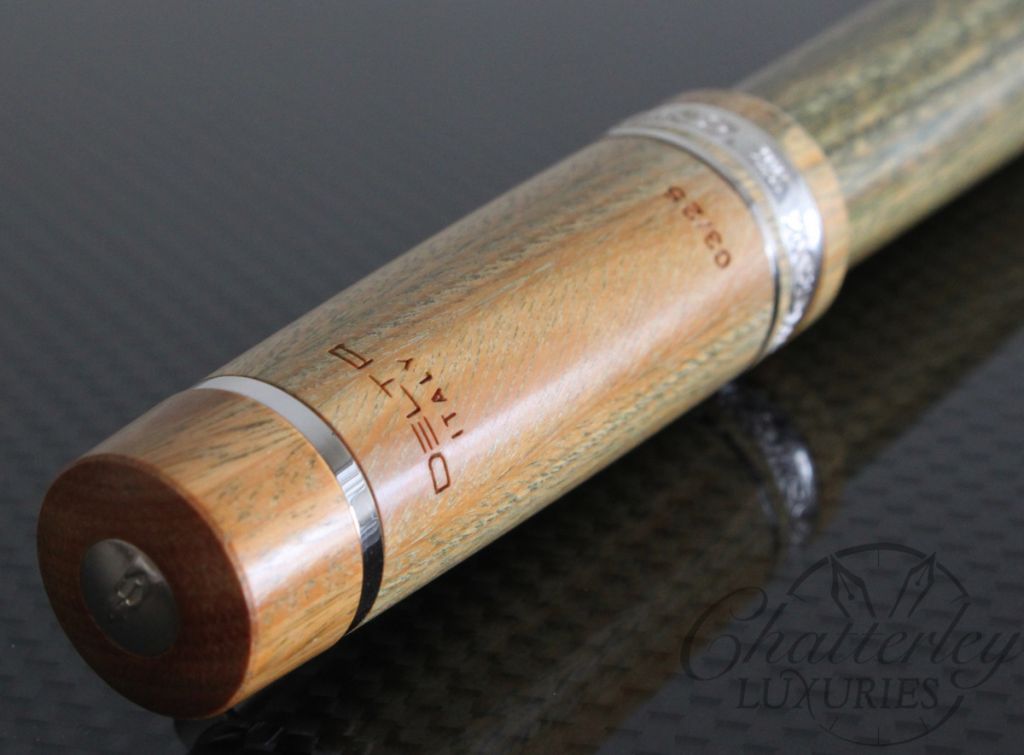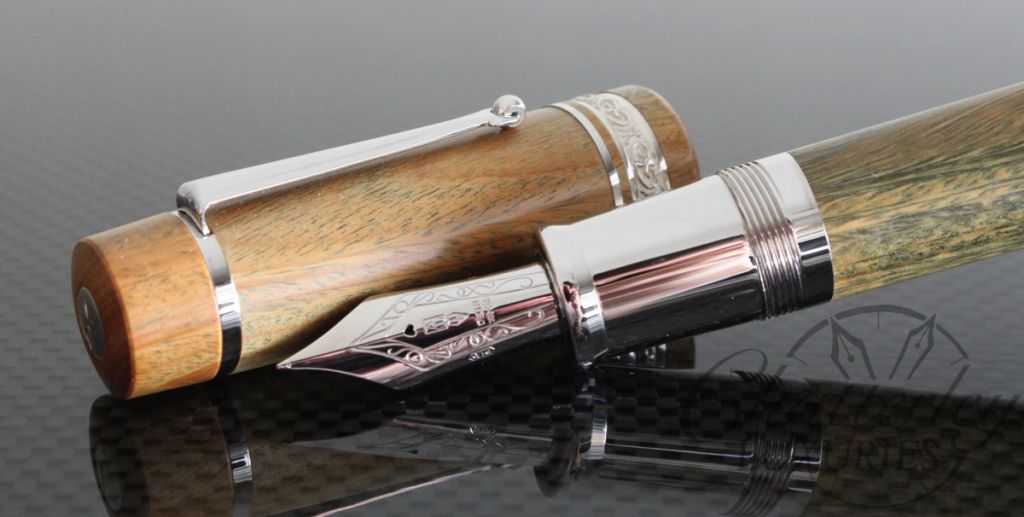 This is the second pen that Chatterley Pens designed and Delta has produced in honor of the accomplishments of Amerigo Vespucci. This version features Sterling Silver highlights/trims and the very reliable piston filling system that Delta is well known for.
The Vespucci Encore Argento is a Limited Edition fountain pen, numbered to 25, realized and made from the wood of a school-vessel for the training of the Italian Navy Academy, launched in 1931. The wood is then worked by hand using old crafting techniques and finished by hand using bee and carnauba waxes for the final polishing. The trim on this pen is Sterling Silver, stamped 925. The section has been made out of Sterling as well so the pen will not stain when using. This pen has a massive Oversized large #8 oversize nib with a Ebonite Feed. The piston filling system, with Delta's ratcheting piston, is found under the blind cap and completes this pen. Available with either a F, M, Broad or Stub nib. Stubs are $30 more.