Chatterley Pens / Stipula Kandinsky (Galileo) Clear Resin Skeleton Limited Edition Fountain Pen
This pen has been lovingly used. It does not come with box or papers.  It is number 03/33.  It is equipped with a Stub nib that has been modified by John Sorowka to a smooth cursive Italic.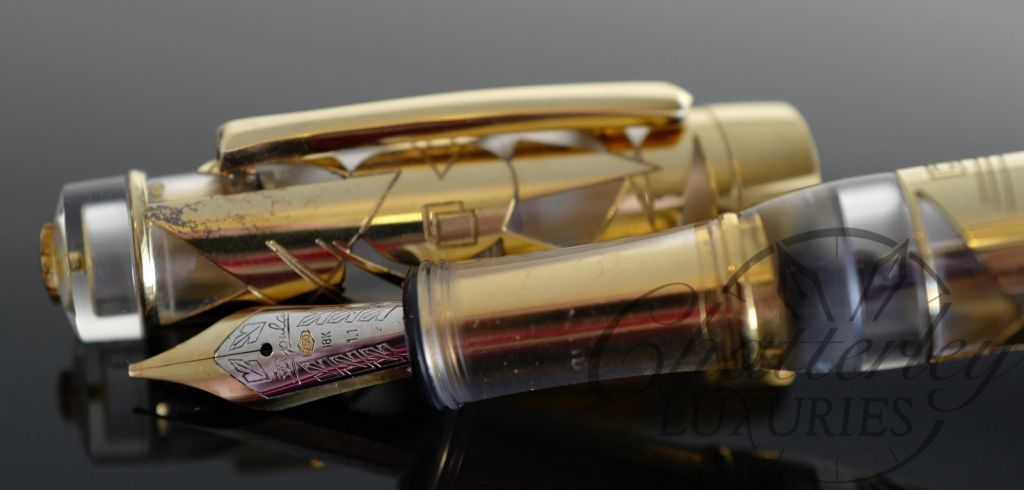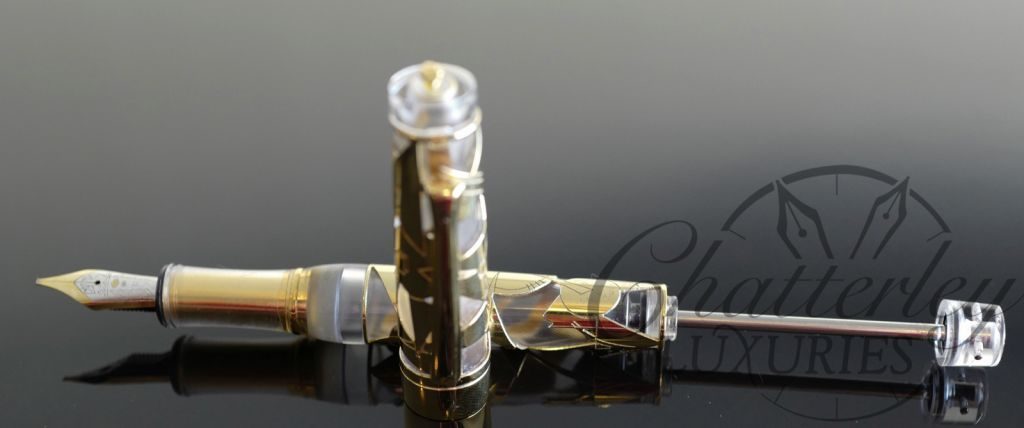 Wassilly Kandinsky's art is well known, and it was the inspiration for this pen. A Skeleton Fountain Pen, with Gold Vermeil Overlay. These fill with true in house Power filler.
Gold Vermeil and Clear Resin, 18k Gold nib-33 pens worldwide-MSRP $1695