Conway Stewart is pleased to announce a new resin series, the Coronet. Created with time-honoured British craftsmanship and inspired by original designs of Conway Stewart models made during the 1940s, this newest addition of fine writing instruments offers a modern approach to the evocative world of fountain pens.
The Coronet has a clean and elegant style rendered in distinguished polished resin, a fabulous combination that makes this exciting new Conway Stewart edition a perfect fit for the always-evolving young professional market. Designed to marry a classic British heritage of fine writing instruments with a timeless modern shape, the Coronet adapts a traditional mode of writing to the today's paperless world.
The new packaging for the Conway Stewart Coronet series has been designed to house your fountain pen and to serve as a showcase pen stand for the desk. The display box is crafted of luxurious full grain leather in a rich black colour. Not only is this an elegant and stylish presentation to house and protect your gift, the top of the lid can be reversed to make an executive desk stand for display.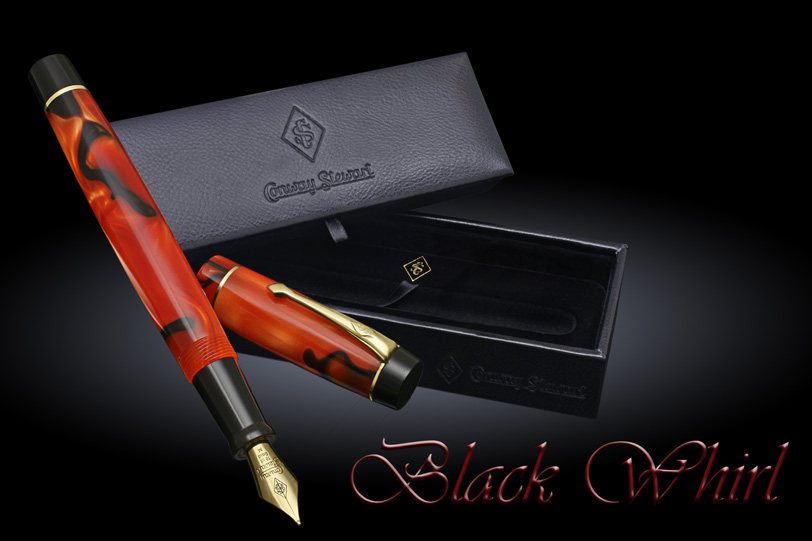 The Coronet is priced very competitively for such a high quality-writing instrument, and we feel confident that this offering represents great value. MSRP on this pen is $405