The Belliver Poinsettia 2012 special edition from Conway Stewart is a return to the finest traditions of CS heritage, rooted in attention to detail, a perfect size and weight, as well as a timeless design married to understated accents.
Limited to only 50 numbered fountain pens or roller balls, this special edition is crafted in our factory in Devon, England. From the carefully crafted resin cap and barrel, each alight in the pearlescent hand made resin, to the rich gold trim and expertly fitted 18 carat solid gold nib, the Belliver was created with one goal in mind: Making the experience of writing as perfect as possible.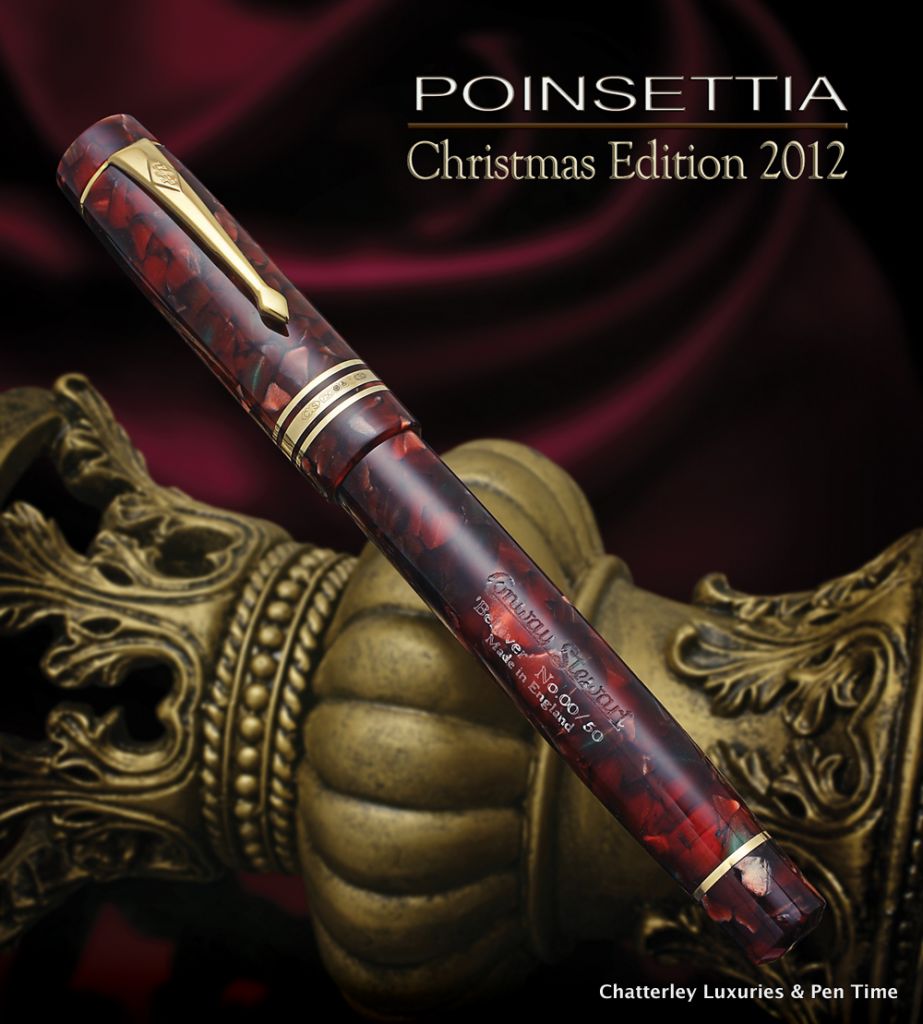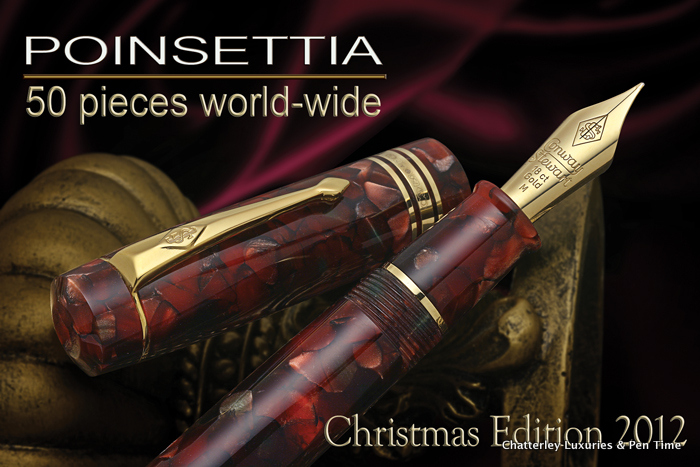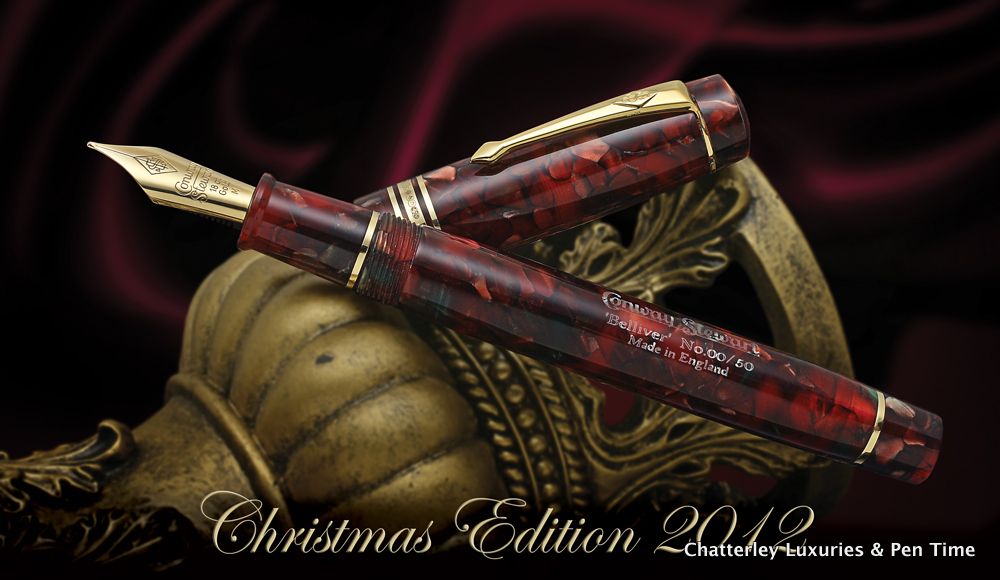 The Belliver is sized to be ideal for the widest possible range of hand sizes and writing styles. Not so large as to be unwieldy in the hand, but still of a size to command instant attention, as well as to afford a comfortable grip.
The Belliver is balanced using a solid brass barrel liner to offer just enough weight for the pen to sit easily in the hand without becoming tiring during long periods of writing. The cap is lighter in weight, allowing it to post securely on the end of the barrel if you so choose. The section is gently tapered to bolster the comfort of writing with the Belliver. When creating this new design, the craftsmen at Conway Stewart were inspired by some of the greatest designs of the company's history. Looking to provide not merely an attractive pen, but a true modern classic that would serve faithfully as a reliable and enjoyable fine writing instrument.
Based on the stylish Belliver, the Poinsettia Special Edition features a mix of deep burgundy, brick red, and black veins splashed with traces of iridescent green. Set off against rich gold trim, the colours of the Poinsettia Special Edition evoke memories of firesides, candlelight, and mulled wine. It is the ideal writing instrument for Christmas cards or thank you notes, and elegant enough for any black tie New Year's Eve party.
Retail List Price Fountain Pen – LIST RETAIL £330 €396 $490