Danitrio Bani-ei Bamboo Limited Edition Fountain Pen
This pen is NOS (new old stock).  There is some fading on one side of this pen, which you can see in the pictures below.  It comes complete with original box.  It is equipped with a 585 nib, which are known to be soft and smooth.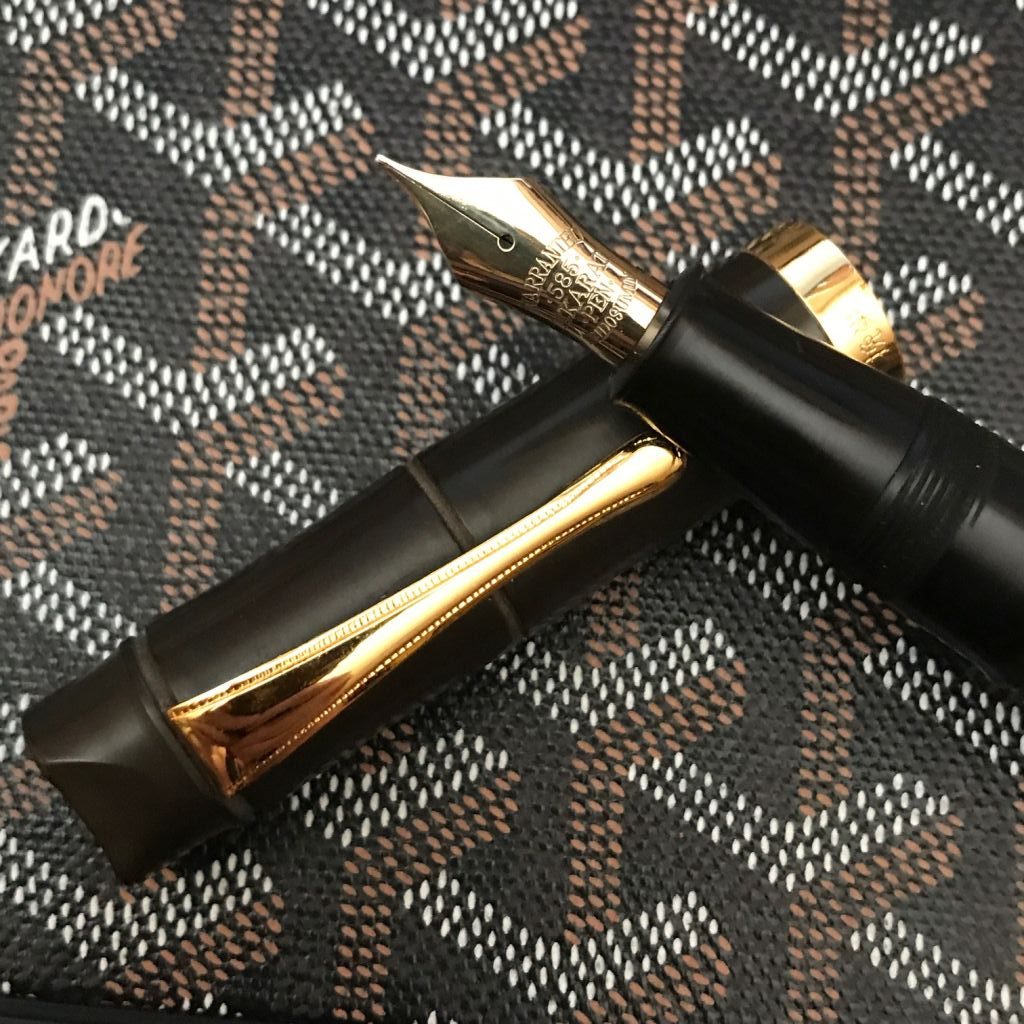 Made of full hard rubber with gold plated trims.  Eyedropper filling system.  Numbered 005/200.