Danitrio Maki-e/Urushi Blue Geometric Patterns Fountain Pen on Takumi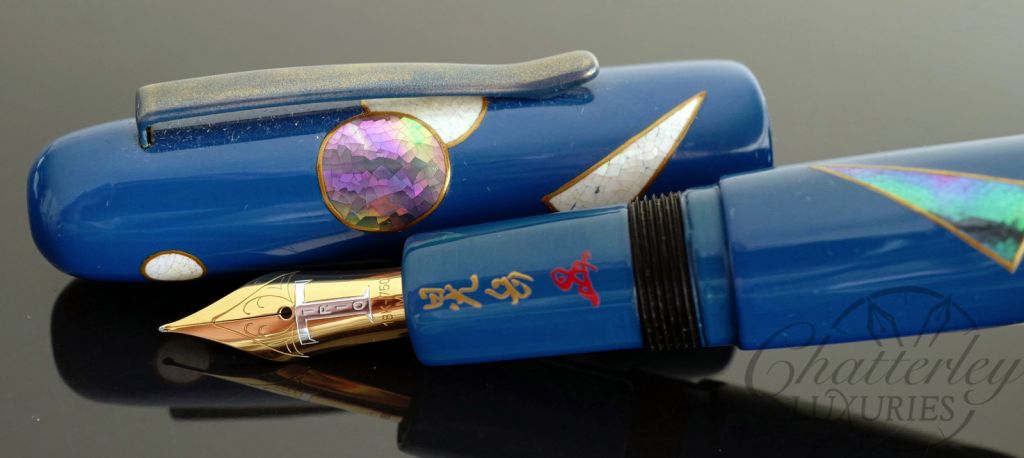 Danitrio makes remarkable hand painted pens using the Japanese skill and craftsmanship that has been mastered over the last few thousand of years. Good basic paintings start with base painting, which the craftsmen paint twice or three times with Urushi mixed with finishing powders to make the base hard and durable.  Then followed by the interim paintings which is done by one or two layers preparing for finishing paintings.
The Urushi and maki-e was all done by hand the traditional way. Each geometric shape is done by either using tiny pieces of quail egg shells or blue turban snail shells. The time that it takes to make these pens is truly amazing.  Each pen is a unique piece of art.