David Oscarson Russian Imperial Light Blue Limited Edition Fountain Pen
Contact us for the Chatterley Loyalty Price.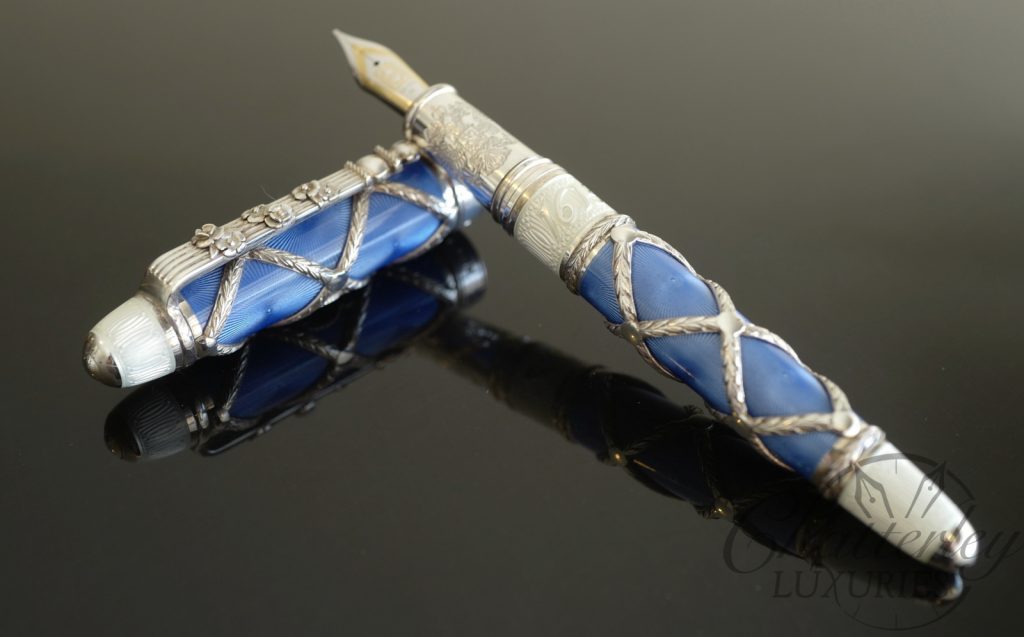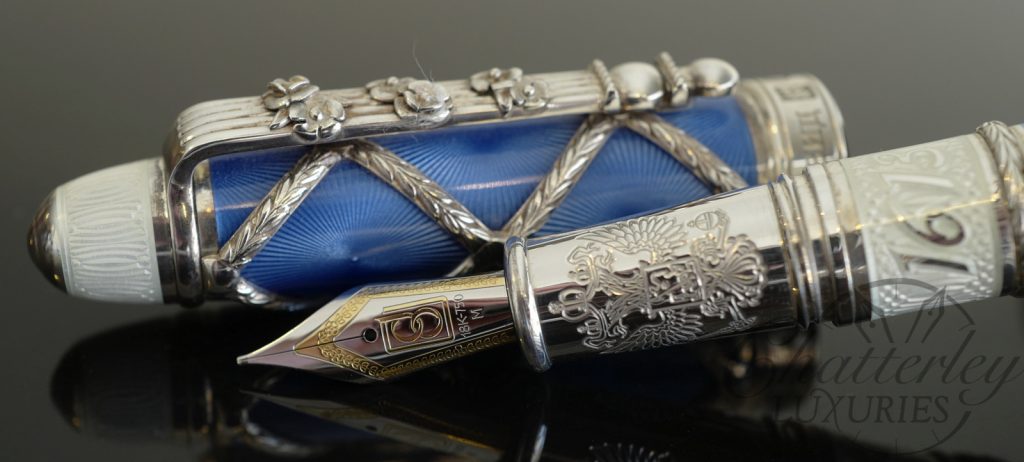 (1613 – 1917)
The Romanov family's 304-year reign was accompanied by some of the world's finest and most famous treasures, including the Imperial Eggs and countless objets d'art created by the artistic brilliance of Peter Carl Fabergéand his goldsmiths.
The Russian Imperial is the 28th in the David Oscarson™ series of Limited Edition Writing Instruments and marks the 100th anniversary of the Romanov family's abdication from the throne. Produced in four primary color variations, each limited to an aggregate production of 304 pieces, the collection stands as a tribute to the unparalleled artistry and craftsmanship associated with the Romanov dynasty.
Crafted from solid Sterling Silver, the cap and barrel feature repeating Guilloché sunbursts overlaid with interlocking double-leaf accoutrements reminiscent of the 1896 Coronation Egg commemorating the 1896 coronation of Nicholas II. Two double-headed eagles adorn the gripping section and the clip is ornamented with three pairs of floral rosettes.
Cyrillic font encircles the cap ring and the entire body is finished in Hot Enamel.