Delta Fountain Pen Jet Black Romeo & Juliet
The Delta Romeo & Juliet collection takes it's inspiration from William Shakespeare's legendary play and possibly the worlds most famous lovers. Believed to have been written between 1591 and 1597, the play was popular since it was written and the story has been told again and again through time, in various mediums, everything from high school plays to big box office screen plays.
Today, the arched balconies of Verona that inspired Shakespeare can still be seen throughout that city, and it is that visual cue, one that reminds all of the possibilities of true love, that is overlayed at top of every Romeo & Juliet pen. Unscrewing the arched top of the cap reveals a hidden treasure inside; two small engraveable hearts connected by a small ring, a subtle but romantic gesture.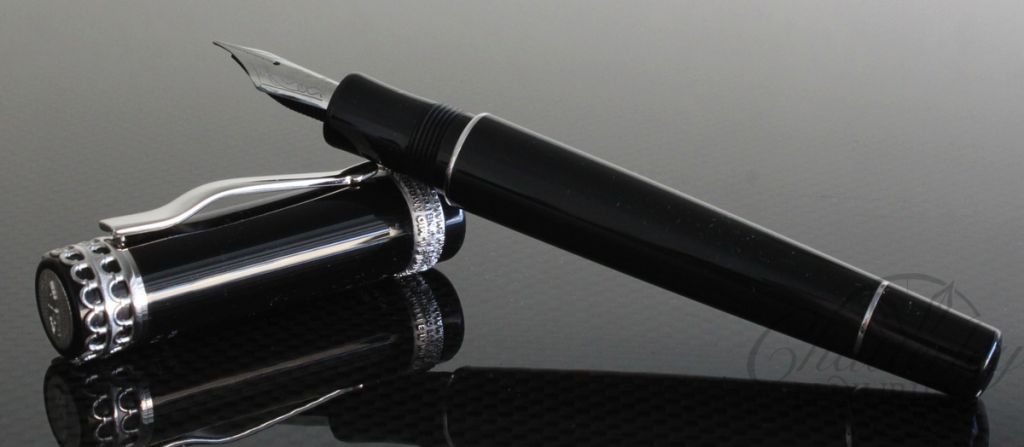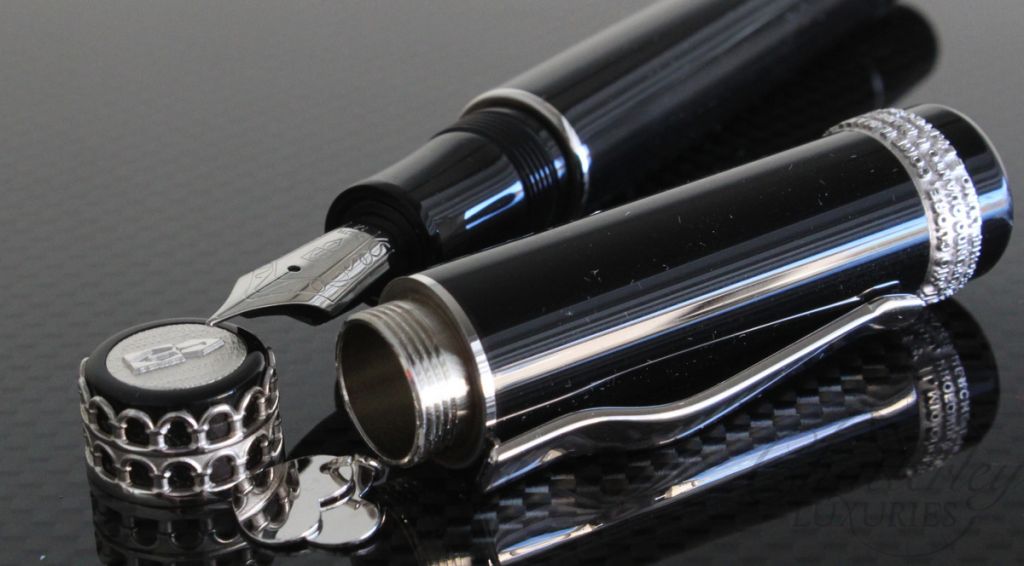 The central band bares a passage in Italian from the play. In English it reads; "My heart, like the sea, has no limits and my love is as deep as the sea: the more I grant you the more I have, because one and the other are endless."
The Romeo and Juliet Collection from Delta consists of three different versions of the pen; Scarlet Red, Jet Black and Purple Passion. Each version available in three different modes, fountain pen, rollerball pen and ballpoint pen.
This version for sale here is the Jet Black Fountain pen, which features a steel nib. The nib grades available are F, M and Broad. This pen fills via the reliable cartridge convertor system. The MSRP on the Delta Romeo & Juliet Jet Black Fountain Pen is $395.