Description
Edison/Hakimin Urushi Extended Pearl Urushi Custom Fountain Pen
This pen has been lovingly used.  It does not come with box or papers.  It is equipped with a Broad stub nib. Its cartridge Converter filled.
The technique was a combination of Aka Ishime no Tamenuri, Maki-e, and Raden. This pen was completed and shipped August of 2011. The base pen itself was an Edison Pearl with some modifications to the proportions and the normally cone shaped finials were truncated per the custom request. The characters read Kakyo, which roughly translates to "the mood of a poem" on the cap and body and line up to each other if put on the correct "gate". Each diamond was done in a single un-fractured piece of raden, which were carefully bound to the surface of the pen while adhering them to ensure that each piece curved without cracking. A very hard technique.
Here are the original sketch of the pen before it was made.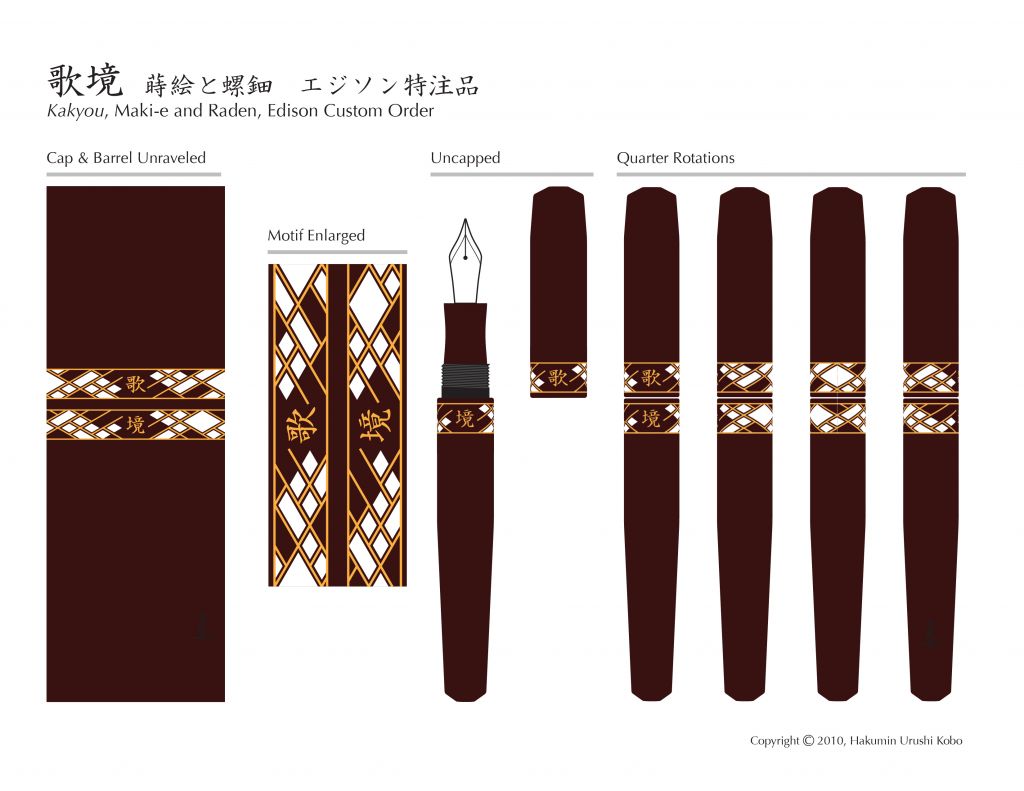 Total cost was $2250. This pen took quite a long time to make including the design of the pen which was 100% custom made. Its a truly a one of a kind pen. The work on it is amazing.