Esterbrook & Ferris Wheel Press Nebulous Plume Fountain Pen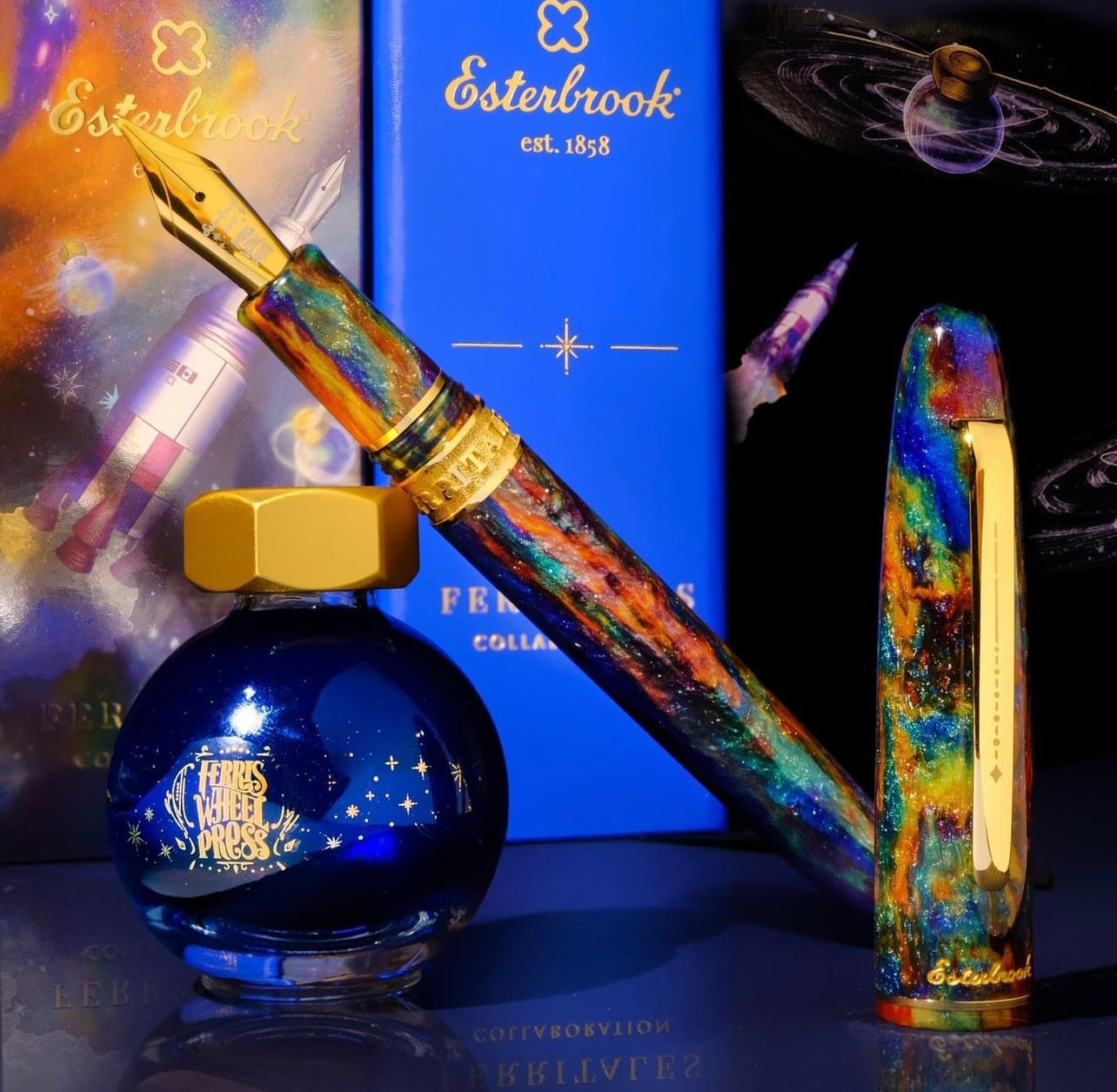 Having begun this partnership nearly a year ago, Esterbrook is thrilled to be offering this limited-edition collaboration between Esterbrook and Ferris Wheel Press to the worldwide community.
Every aspect of this pen and corresponding ink was a deliberate creative decision between both brands.The six-color DiamondCast material is reminiscent of the swirling clouds of gas and dust that make up nebulae. The wax casted ring adds a touch of elegance, while the gold-plated clip with star engravings provides a subtle nod to the pen's name. The ink is a beautiful interpretation of the pen. The custom blended FWP ink is a deep, rich blue that is perfect for writing letters, journaling, or taking notes.
And finally, the packaging for the Nebulous Plume is just as impressive as the pen and ink. The galactic themed box features rocket ships, astronaut animals, and stargazing.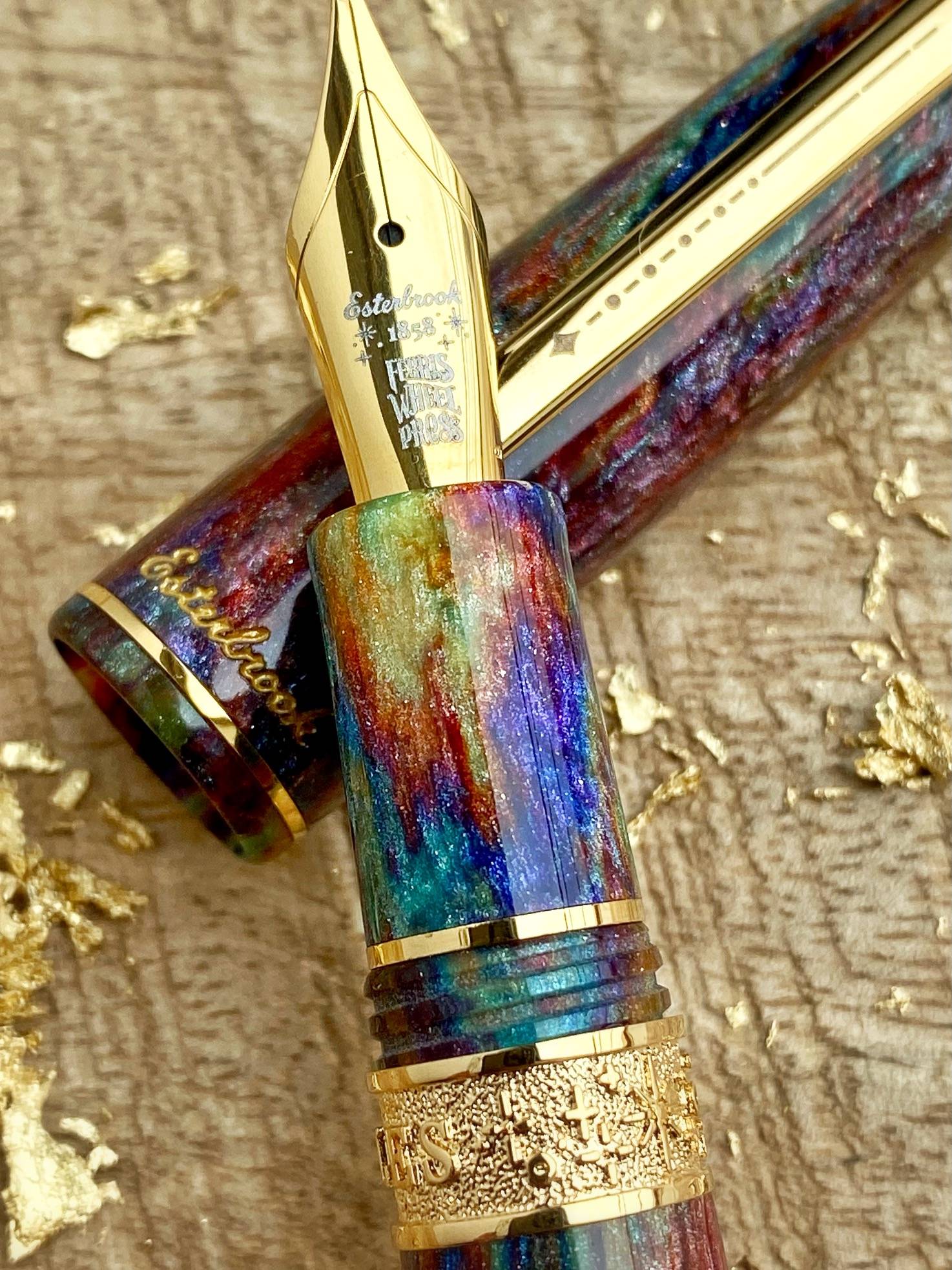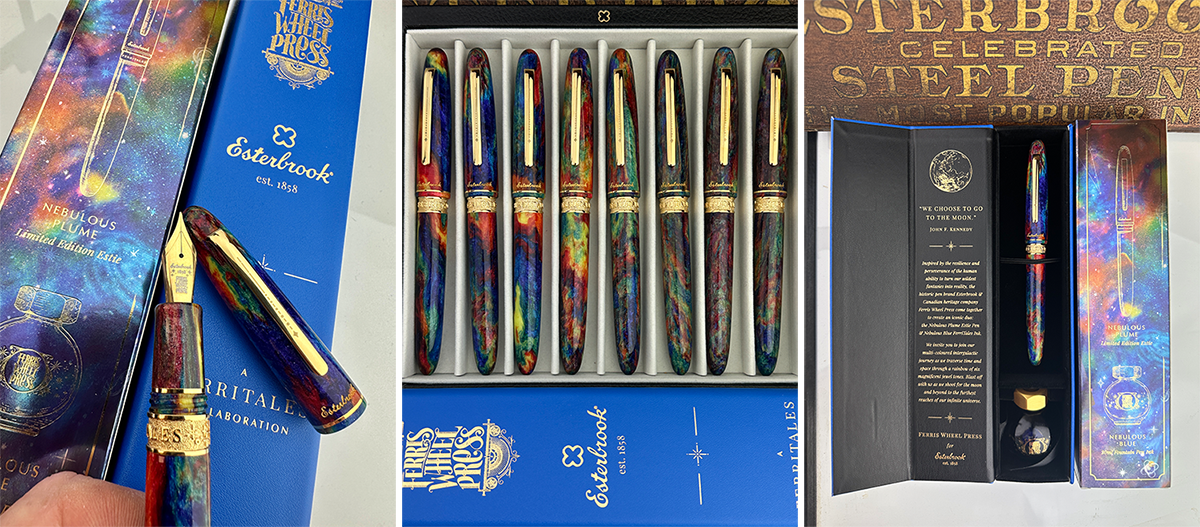 Features:
Gold plated nib with FWP and Esterbrook engraving is available in EF, F, M, B and Stub 1.1.
Cartridge converter fill.
Limited to just over 1000 units worldwide.
Custom blended Nebulous Plume ink.
First collaboration of its kind in the writing industry.
DiamondCast six color blended material.
Wax casted ring featuring Ferritales insignia and stargazing elements.
MSRP $395