Franklin Christoph Model 31 Omnis Antique Glass Fountain Pen
This pen has been lovingly used.  It does not come with box or papers.  It is equipped with a 14kt Fine nib.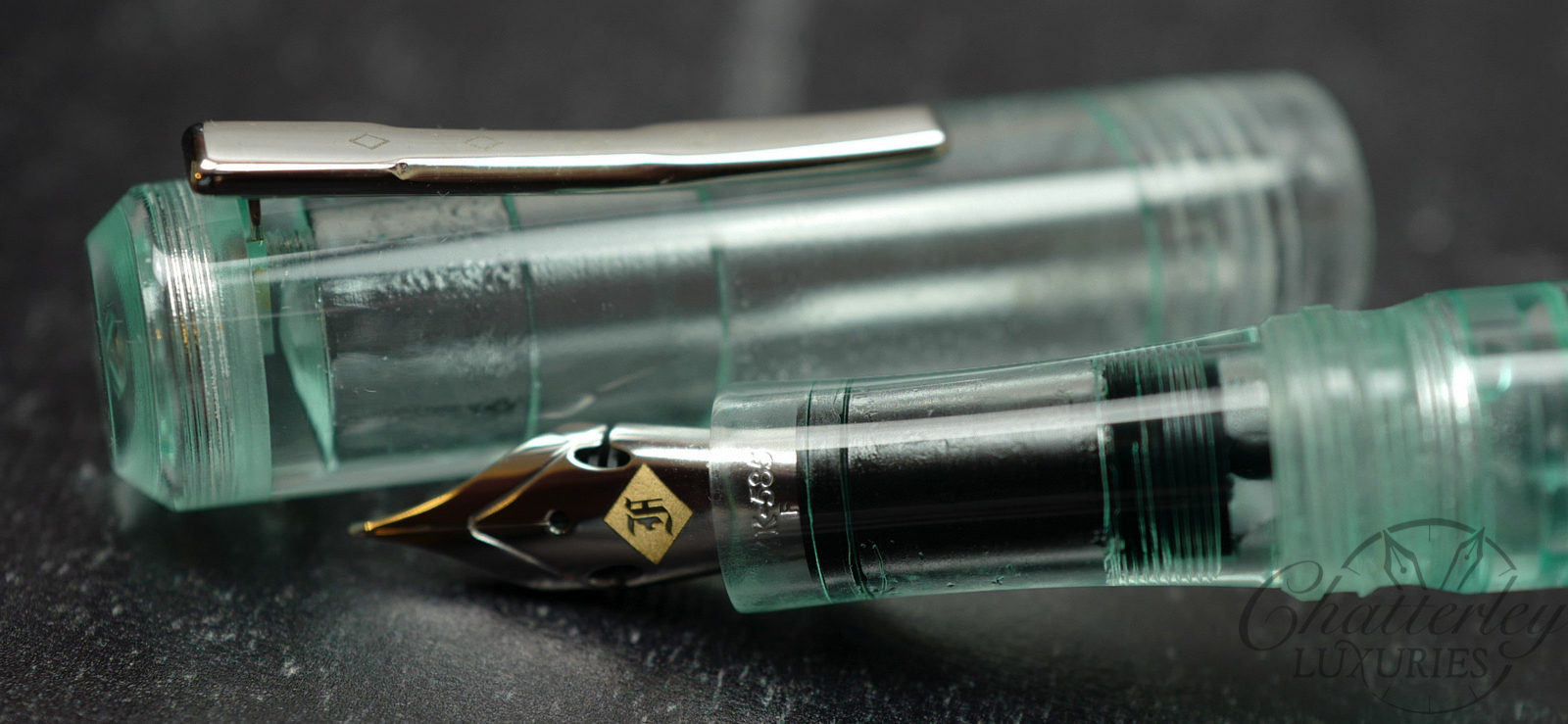 This is a return edition of the Model 31 in antique glass acrylic. Note that as the pen ages, it may develop "micro fractures" inside the material giving it a "cracked ice" look, so consider this as you purchase.
The Model 31 encompasses features from several F-C models. The grip section is like that of the 40 Panther, the silhouette is a slightly slimmer version of the 19, precision posting like the 20, 45, and 03, cut grooves and recessed nib like the 20.
♦ Dimensions:
.625″ cap diameter (15.87mm)
.531″ upper barrel diameter (13.49mm)
5.50″ capped length (139mm)
6.755″ cap posted length including nib (172mm)
5.250″ barrel length including nib (133mm)
.42″ grip section at thinnest point (10.67mm)Weight without ink = .92oz / 26.0g
♦ Made in USA of long lasting, durable hard acrylic that is light weight.♦ Standard Int'l Cartridge / Converter filled, one of each included. Also can be used as an eyedropper.