Description
Franklin Christoph Model 46L Pearlple and Turkish Fountain Pen
This pen has been lovingly used.  It is equipped with a 14kt Gold Medium nib and comes with a Franklin Christoph pouch.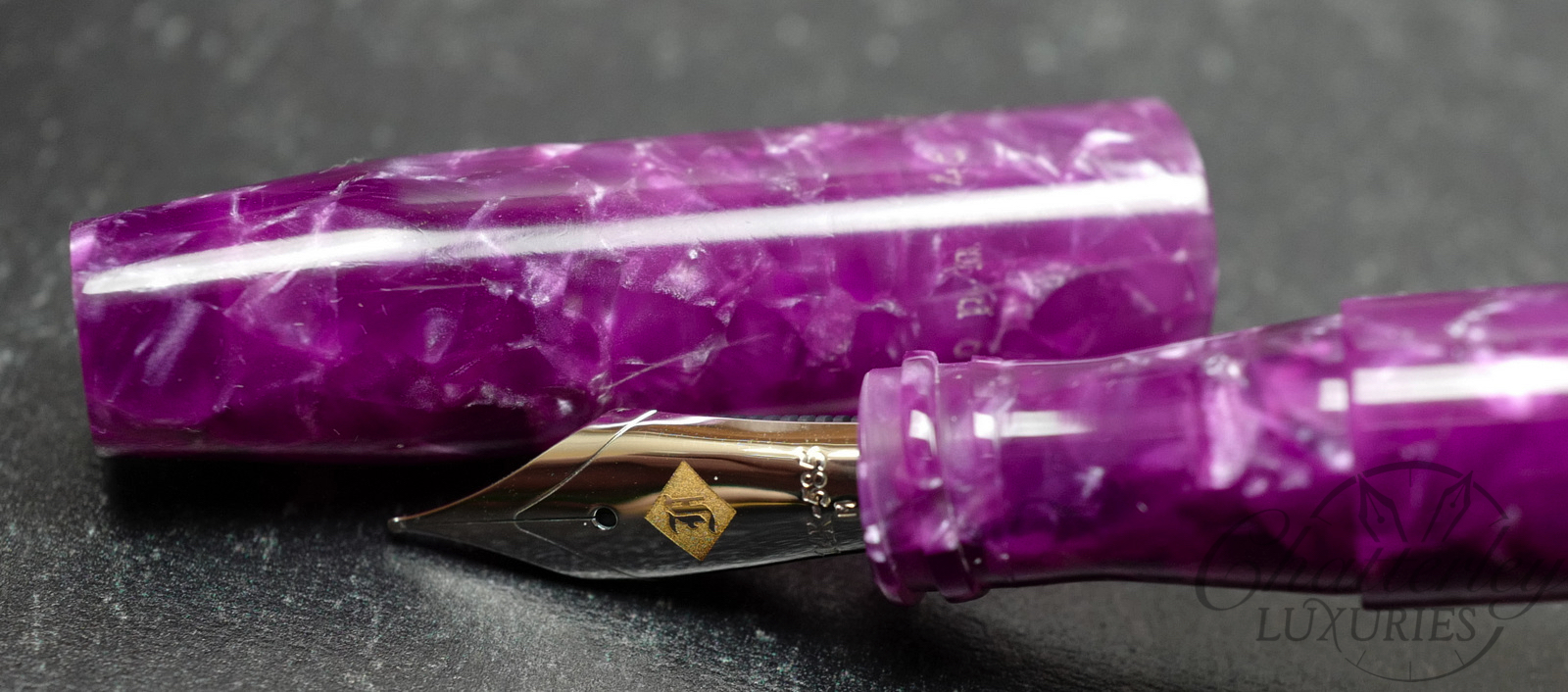 These are made of Pearple acrylic with a Turqish barrel finial. Produced in quantities of  just 25 pieces for the March 2021 online pen show.
♦ The 46L fits a #6 nib. This is the design we use for our live show tester kits.
♦ Features special block threads at the end of the grip section. These smoother feeling threads are out of the way of your fingers. Placing the threads at this spot also limits the amount of air within the cap chamber, thereby helping to mitigate dry out. The design of the block threads also releases the air when you unscrew so as to not create a suction effect on the ink.
♦ Each pen can be filled via long or short international cartridge, by converter, or via eye dropper. We recommend a little silicone grease on the threads if you use as an eye dropper.
♦ Precision posting – when capping the post, the angle of the end of the barrel matches the angle of the interior of the cap to make for a solid grip when posting the cap on the barrel.♦ Made in USA of long lasting, durable hard acrylic that is light weight.