Maiora Mytho K Origine Black and Orange Fountain Pen
This pen is lovingly used and has a Medium Steel nib.  It comes with its original box.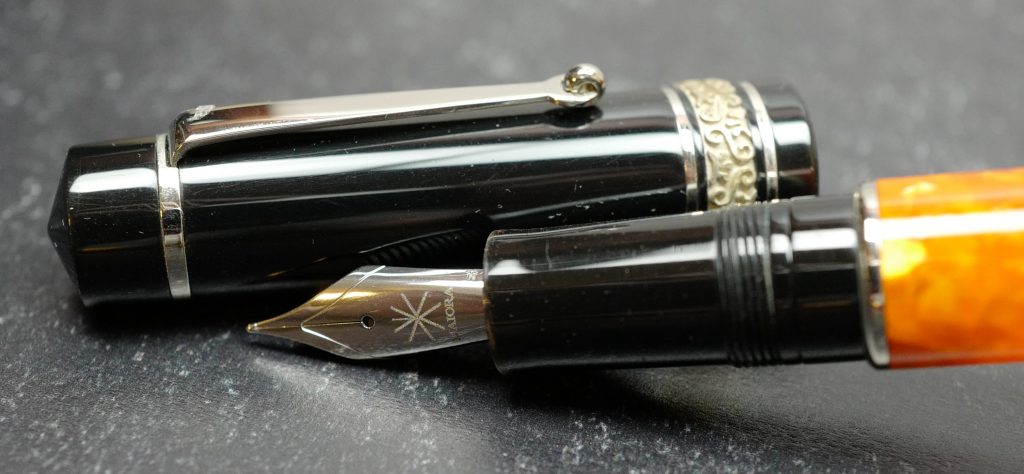 From the Mind of Nino Marino, founder of Delta comes the Maiora Mytho. Or I am lovingly calling them the "Dolce Vita" "Stantuffo" because lets be real. Thats what this is. 🙂
Maiora, a team created by specialized skills and by the indelible imprint of over 40 years of experience in the field of valuable writing instruments. Many stories told during all these years, the authentically made pens from Italy, the renewed ability to keep faith with an unmistakable style in perfect balance between elegance and functionality, these are the biggest strengths. Maiora: experience, passion and enthusiasm.