Marlen Inca Cuzco Fountain Pen
This pen has been lovingly used.  It comes complete with box and papers.  It is equipped with an 18k Fine nib.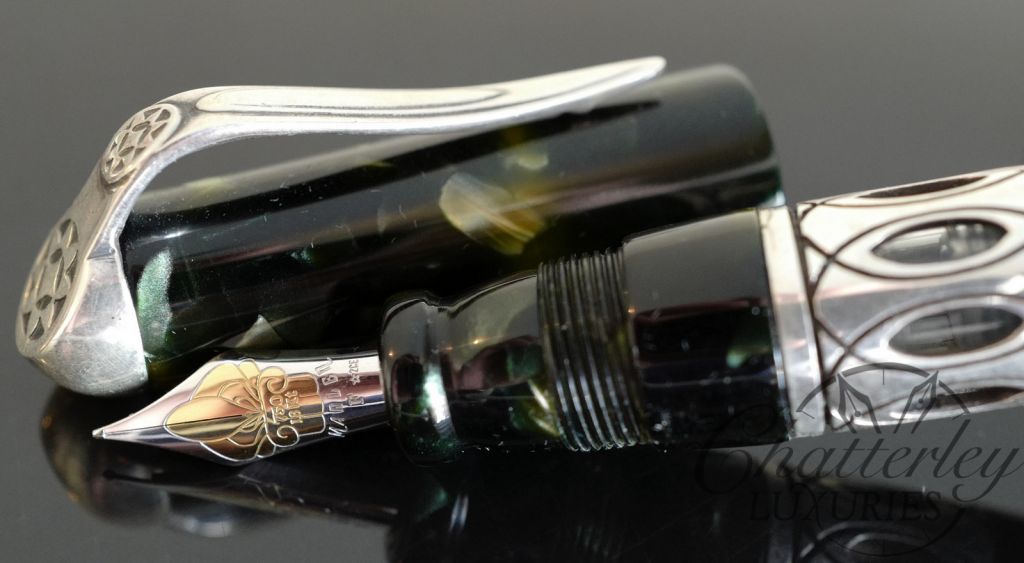 Marlen pens are hand-made in the Naples region of Italy, and are known the world over for their distinctive designs, and use of diverse materials. This pen features Marlen's focus on harmonious and aesthetic design. The pen is part of the Inca series, released circa 1998/1999, which celebrates the Inca civilization. Named after the "capital" of the ancient Inca empire, Cuzco, it is characterized by its very beautiful mottled resin, elegant shape, and antiqued sterling silver bands/trim. Marlen's Inca motif adorns the sterling silver clip.