Montblanc Heritage Collection 1914 Limited Edition 1000 Fountain Pen
This pen is brand new, with box and papers, This pen has a massive oversized nib.
The nib is a Music Bespoke nib. The nib along costs $1700 on top of the cost of this pen. The wait to get these nibs was about 4-6 months to acquire during non-Covid-19 times. They are currently not accepting any nib swaps so the wait right now would be close to a year.
This pen is very large. As you can see in the pictures below, it will eat your Montblanc 149.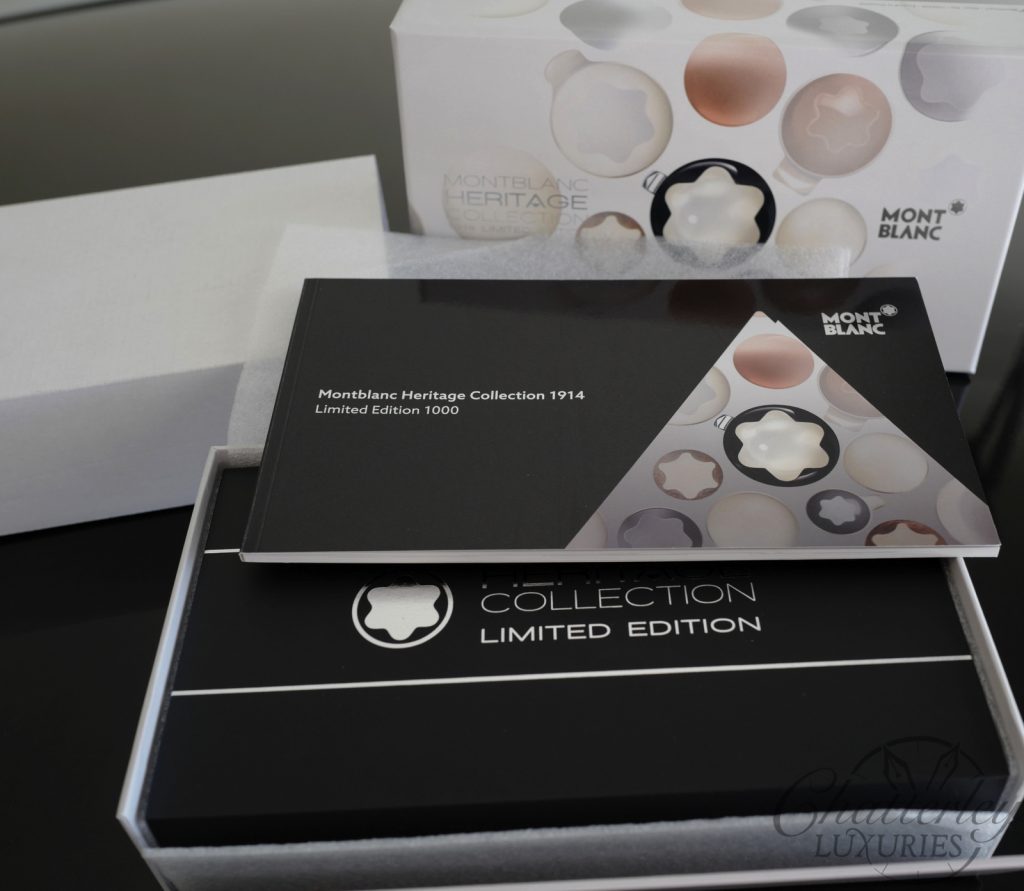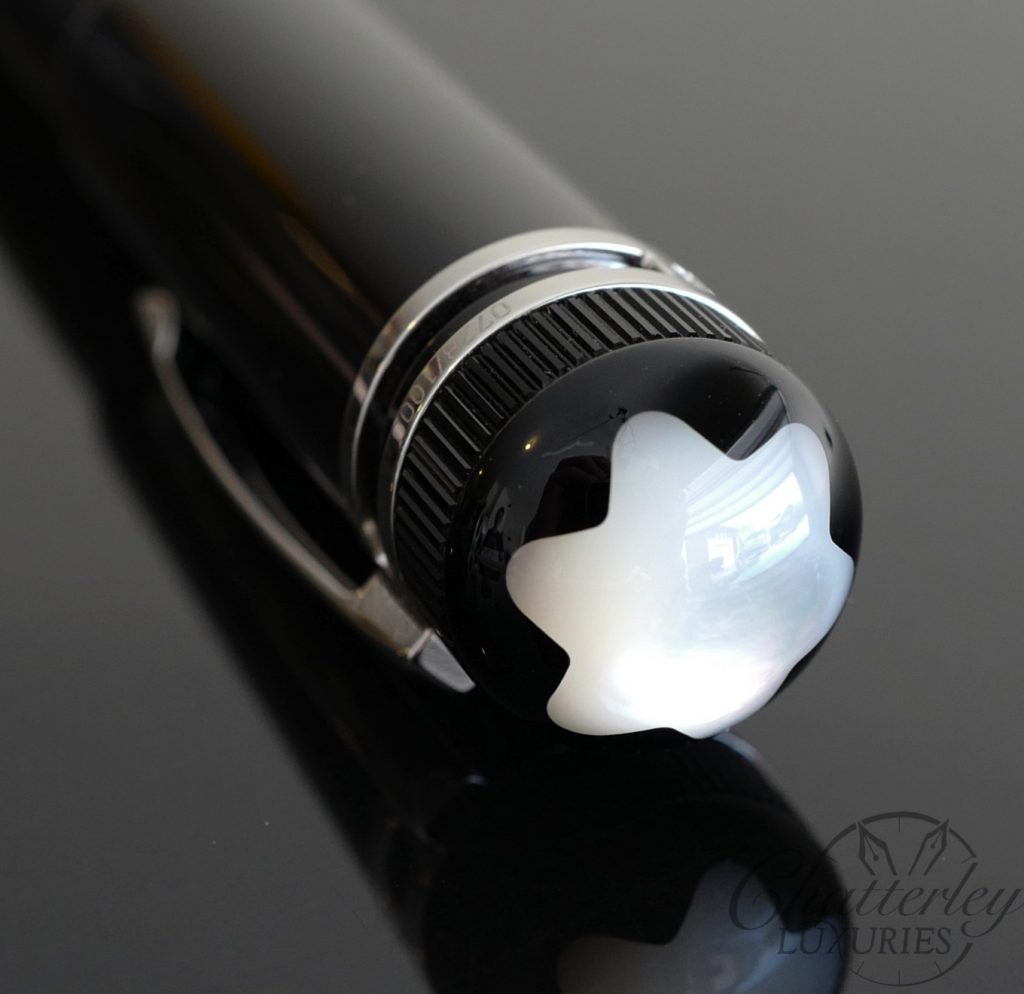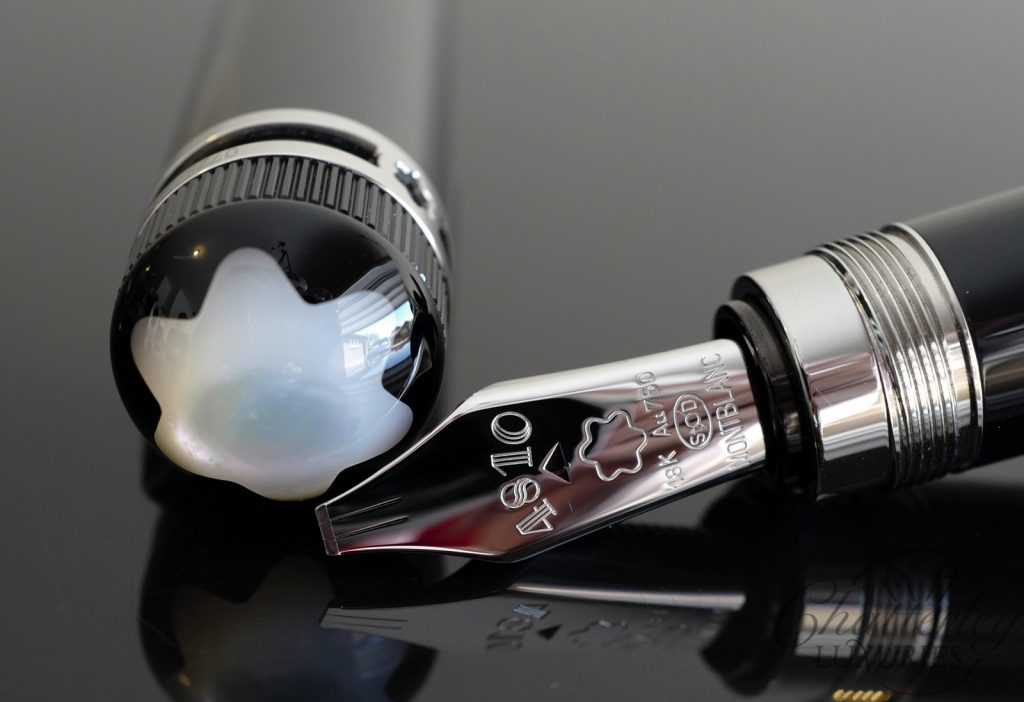 Below are stock pictures for comparison purposes next to a Montblanc 149 and a Montblanc 1912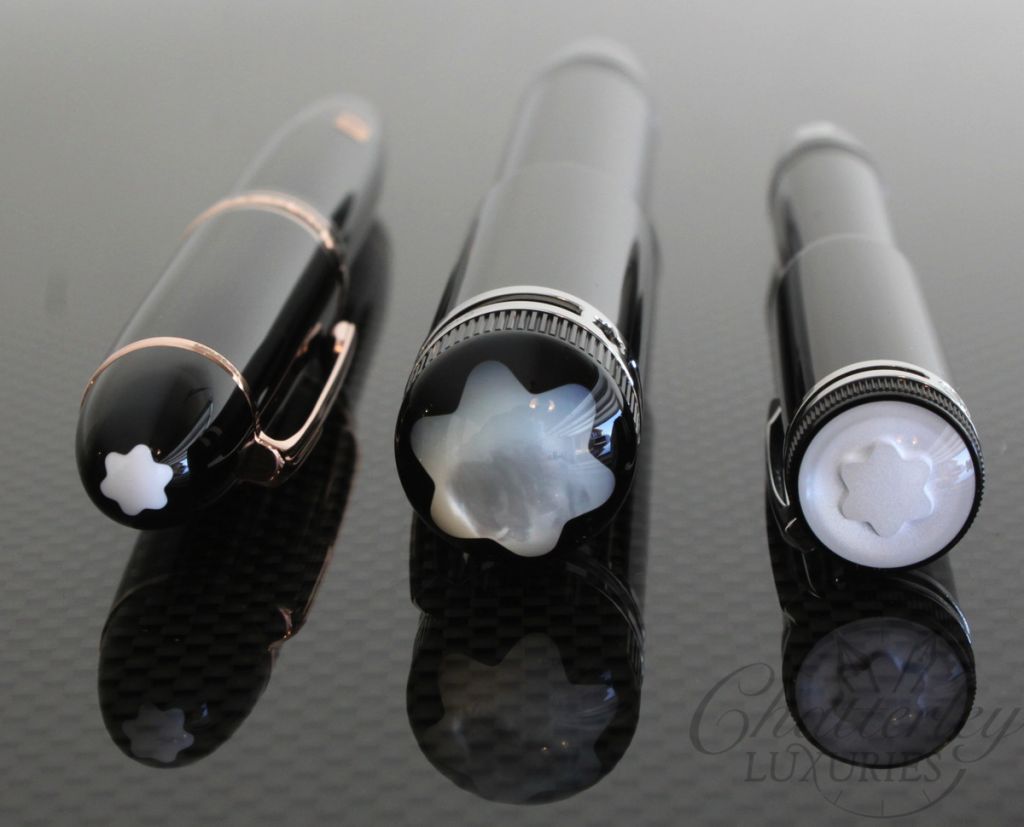 The Montblanc Heritage Collection 1914 is a tribute to the story of Montblanc. Inspired by historic writing instruments in black rubber, the cap and barrel of the 1000-piece limited edition were made of black precious lacquer.  It is crowned with the Montblanc emblem in snow-white mother-of-pearl on the cap top.
A special innovation is the two-stage screw mechanism. It combines the complex filling process of a piston fountain pen with the pulling in and out of the solid 750 gold nib. This nib affords a soft writing sensation and, together with the triangular heart-hole and the iridium tip elegantly underlines the edition's avant-gardist character.
The Heritage Collection harks back to Montblanc's first milestones and unites past and present in an impressive new work of art.
In size and shape, the Montblanc Heritage Collection 1914 pays homage to its legendary predecessor, the Simplo safety fountain pen, which earned the nickname "Goliath" for its large capacity and generous size. In new livery, a limited edition now splendidly recalls the great achievement of days gone by and acknowledges the groundbreaking technologies and passionately pioneering spirit of the Montblanc master craftsmen of the early 20th century.

The below picture demonstrates the retractable nib movement of the Heritage Collection 1914. (Please note, Coral Red version is not available, this is just to showcase the retractable nib movement of the collection.)