Montblanc Limited Edition Octavian Fountain Pen
This pen is used and comes with a Medium nib. It has its original box and papers. The back of the box hinges are not connected to the box anymore as you can see in the picture. Not uncommon for these older boxes. The pen has some tarnish (again normal for sterling silver pens that have never been polished) but can be easily polished to be shiny silver. We can do this prior to shipping if the owner would like.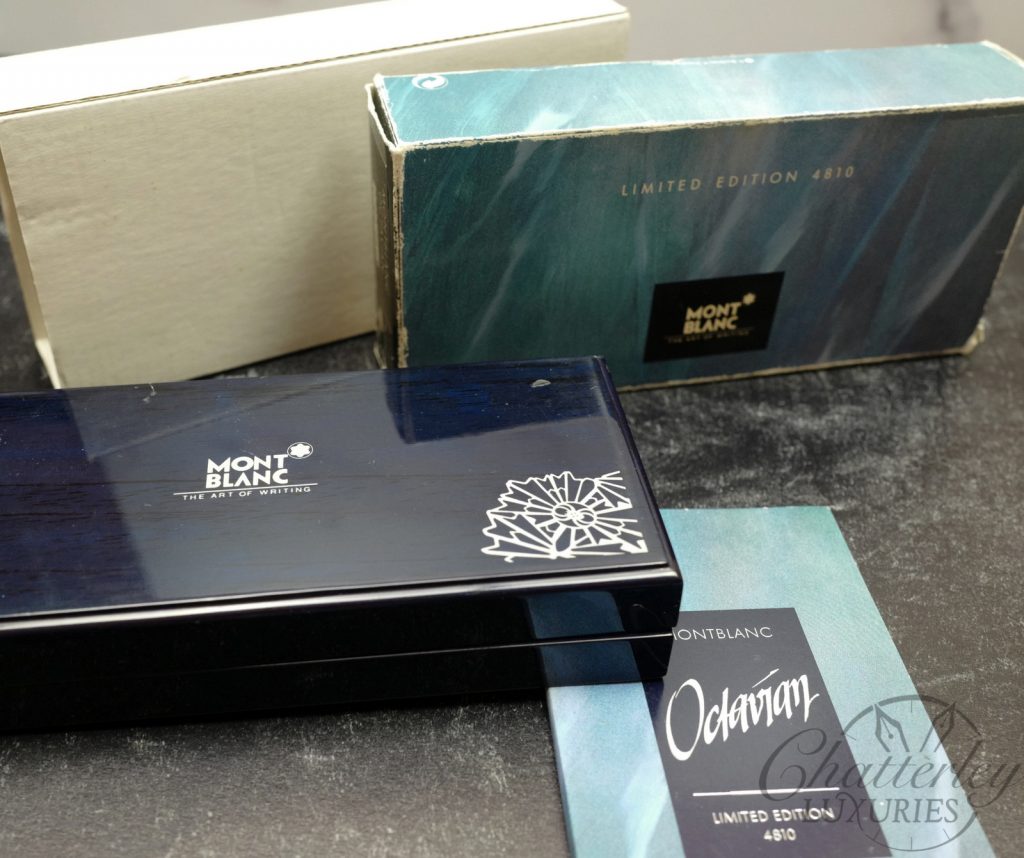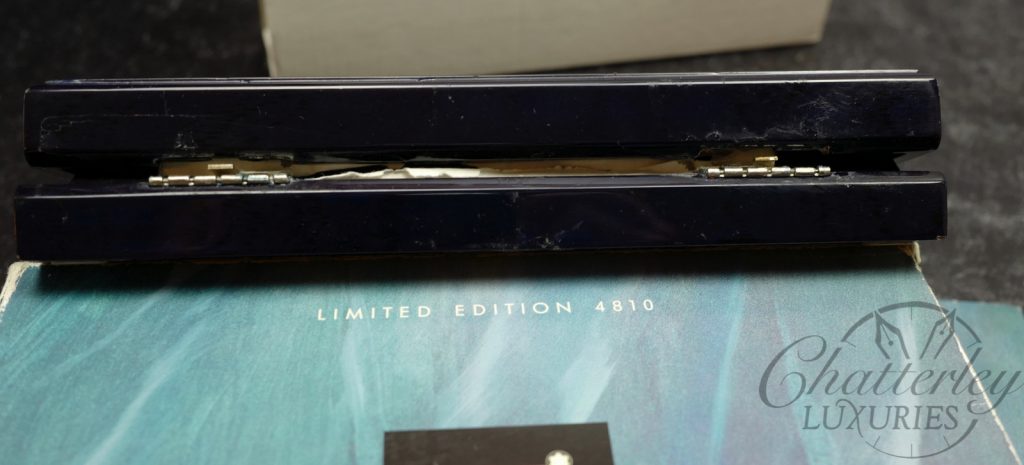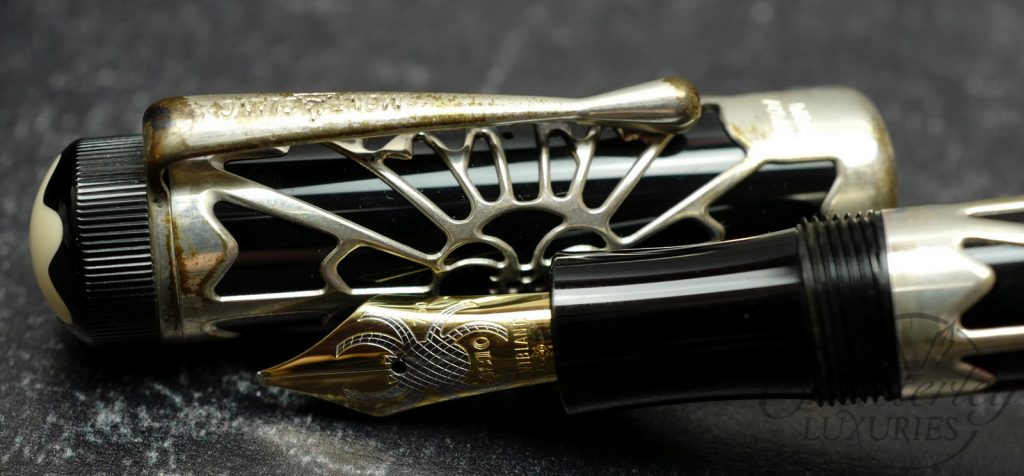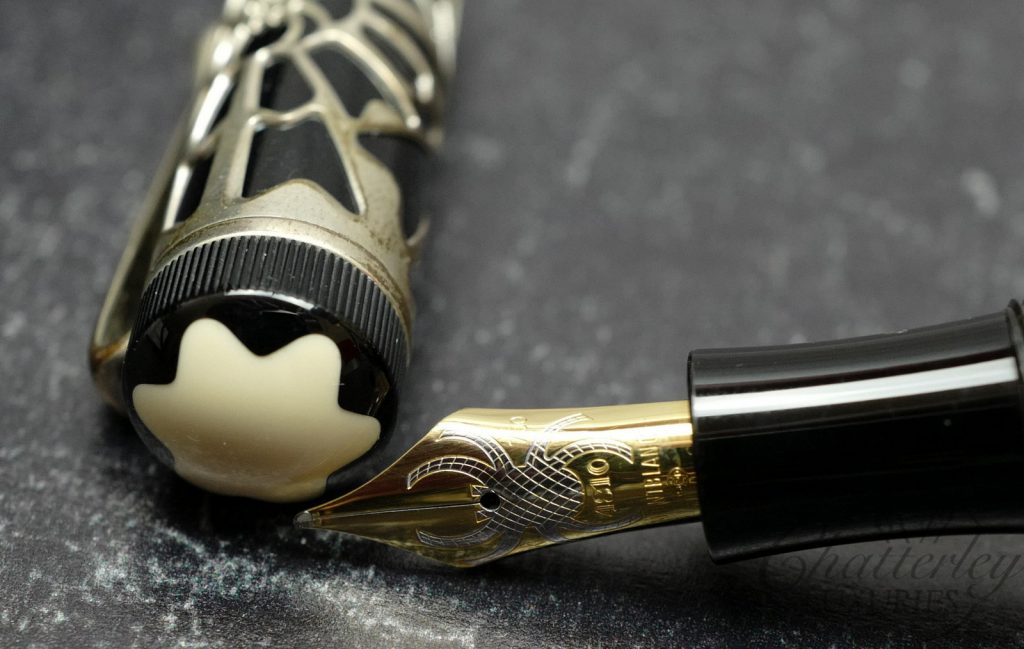 The fascinating spider's web design of the Patron of Art Edition Octavian is adapted from a design typical of the 1920s and also recalls the emperor's elaborately woven network of power. In the middle of this web of delicate 925 sterling silver threads, which covers the gleaming black barrel and the precious resin cap, sits an artistically shaped, stylized spider. The hand-worked rhodium-plated nib in 18-carat gold also bears a delicately engraved spider.
Gaius Octavian, honored by the Roman Senate with the name Augustus, was the driving force behind the cultural revival of the epoch that followed numerous years of war. By means of cunning tactical moves, strategic liaisons with powerful Romans and deliberate promotion of the arts, Octavian created an elaborate network of culture. Because of his support for the construction of splendid public buildings, which made Rome a city of marble and a powerhouse of artistic an intellectual endeavor, his name is forced connected with the heyday of the Roman Empire.