Description
Presented for sale here is a vintage Montblanc Meisterstück L139 War Time Fountain Pen.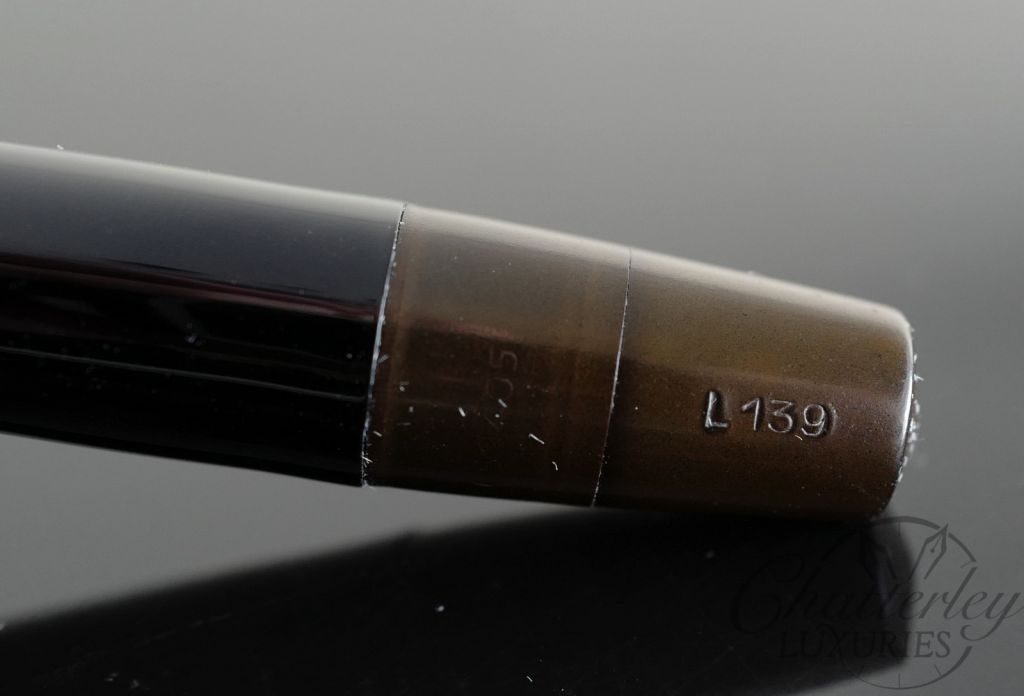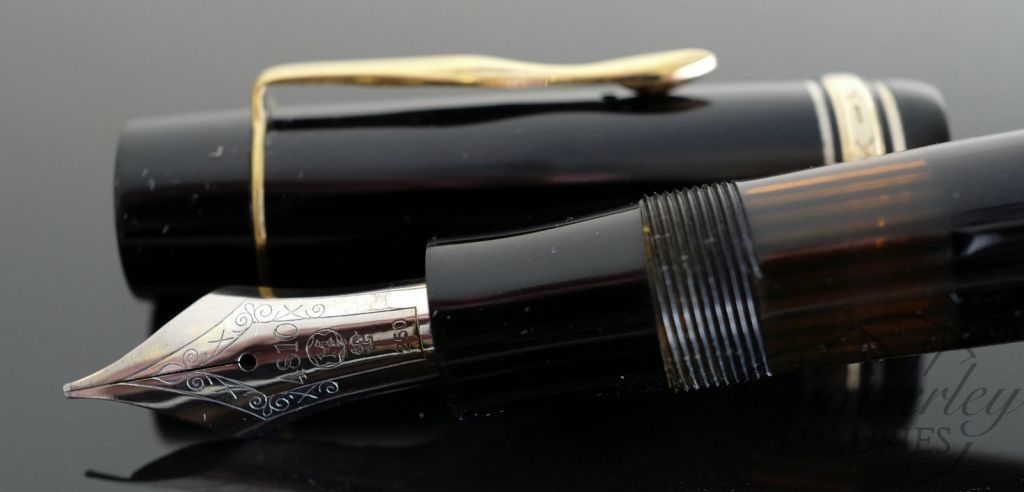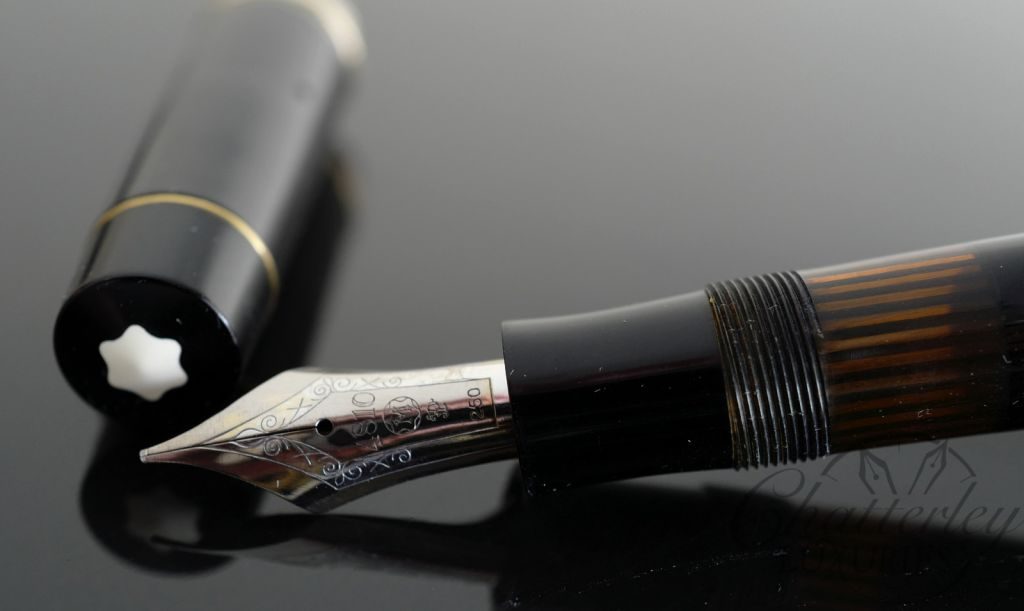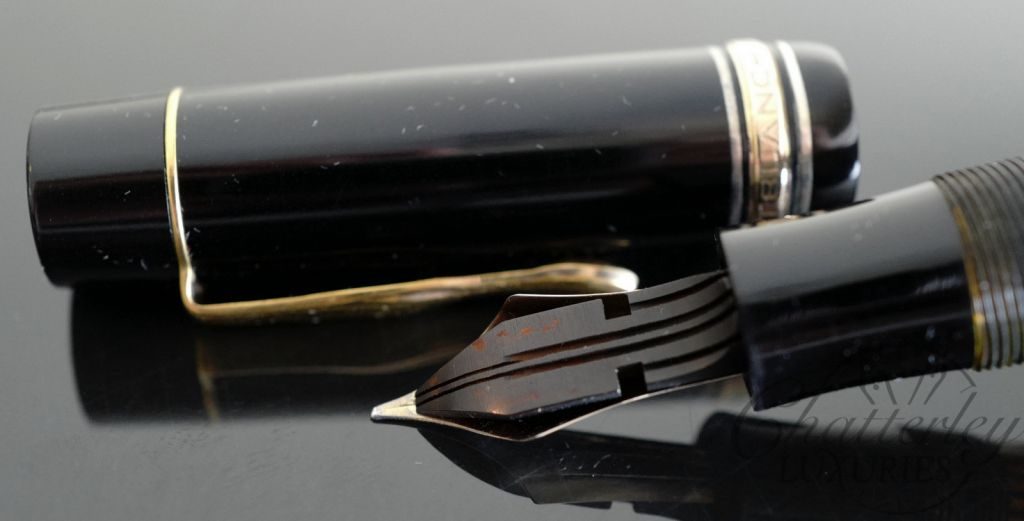 The 139s are hard to date because they were made for a quite a long time, but this is a war time pen so it will be early to mid 40s. The imprints on the blind cap are very nice. The window is clear, and the feed is a flat feed. The pen has the correct 139 250 Palladium Nib. The nib is a B-BB Oblique nib with has some flex.
The pen is a fantastic example of one of the most collectable Vintage Montblancs.
It fills via telescopic Piston Filler.
The pen is fully restored by one of the most well known and respected restorers Osman Sümer.