Montblanc Writers Edition Carlo Collodi Fountain Pen
This pen is lovingly used and comes with its box and papers. It has a Medium nib.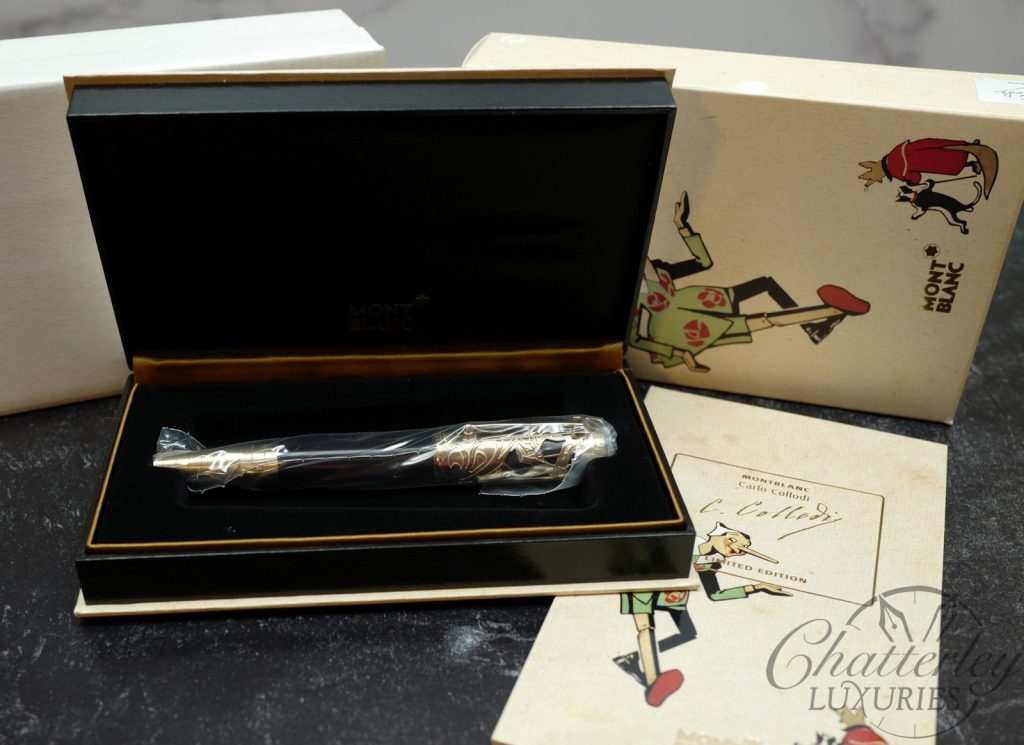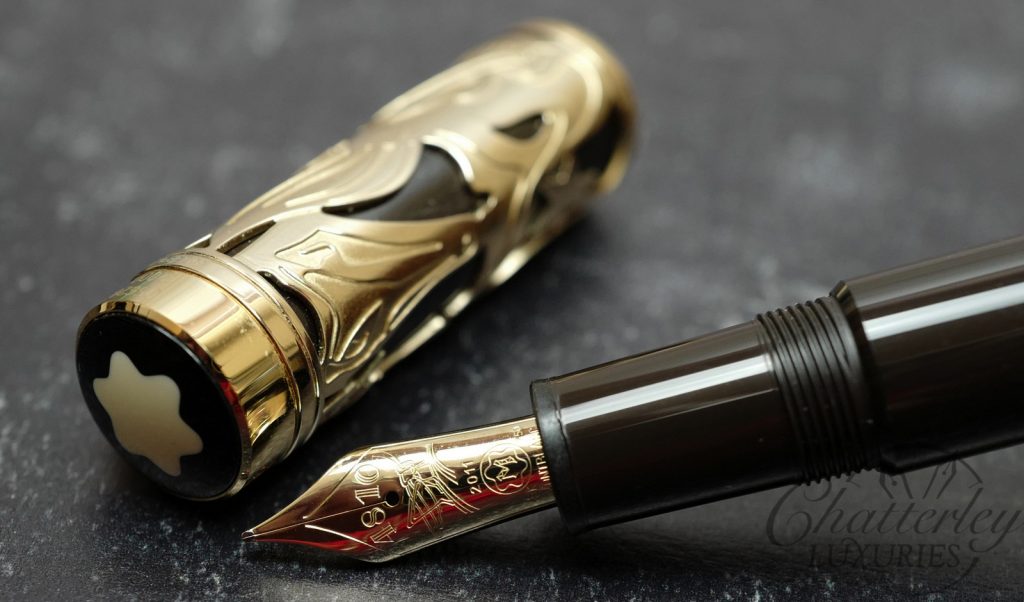 Below are stock pictures from a prior sale to show detail…
Montblanc pays tribute to a master of children's literature, Carlo Collodi.
Every detail of the Limited Writers Edition Carlo Collodi is carefully designed to reflect Collodi's epic masterpiece, Pinocchio. It has inspired a design that combines the mystical elements of timeless history with modern writing culture. Pinocchio's fairy-tale world unfolds on the champagne-tone gold-plated skeletonized cap, which shows Pinocchio and his companions: the good fairy, the loyal cricket, the shady fox, the deceitful cat and the voracious whale.
The barrel is made of dark brown precious resin, perfectly complemented by a champagne-tone gold-plated cone as an impressive representation of Pinocchio's remarkable nose. A screw set into the clip symbolizes the joints of the famous marionette whereas the hand-crafted nib made of 18 K champagne gold is engraved with a subtle reminder of the story: the cricket – the embodiment of Pinocchio's conscience.  Collodi's signature completes the cap of this Limited Writers Edition.