Montblanc Writers Edition Dumas Fountain Pen set
This pen set is in perfect condition, the Fountain Pen has been inked, but the pencil and  It comes complete with box and papers and the Fountain Pen has a Medium nib.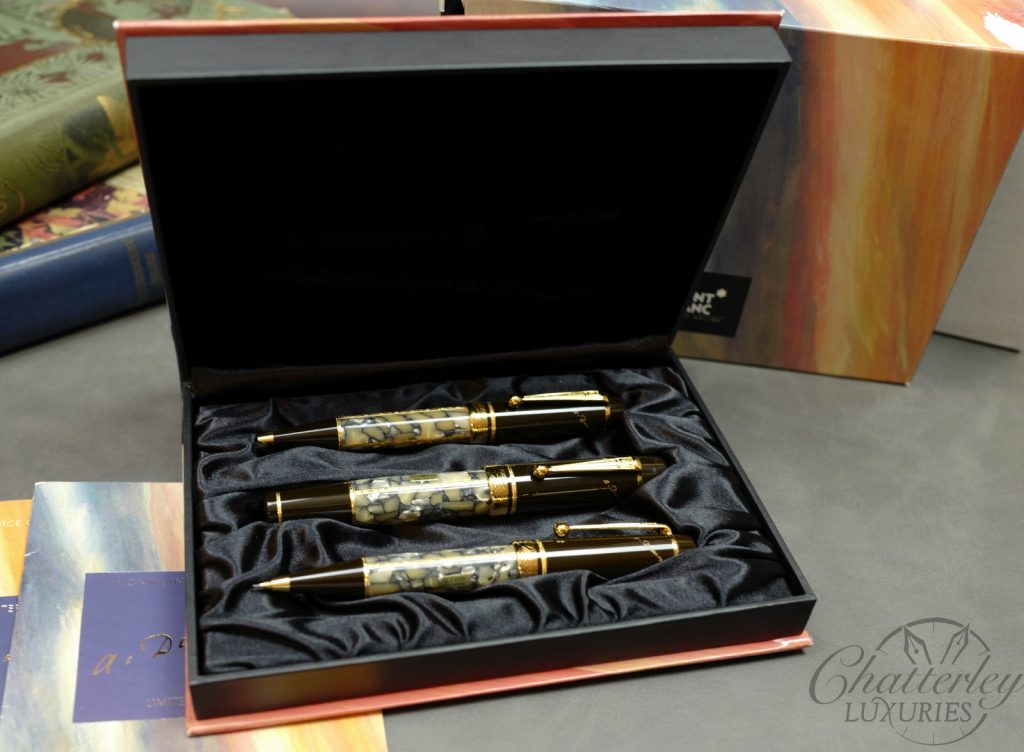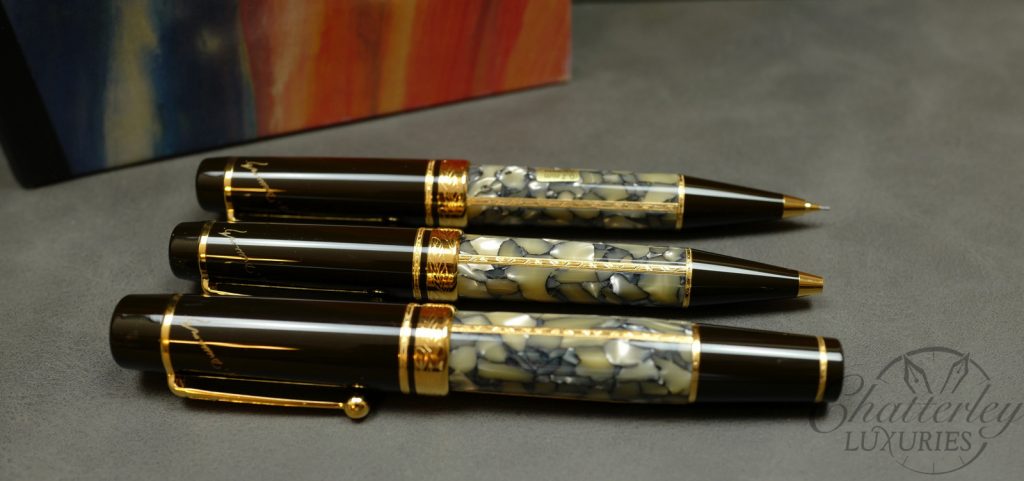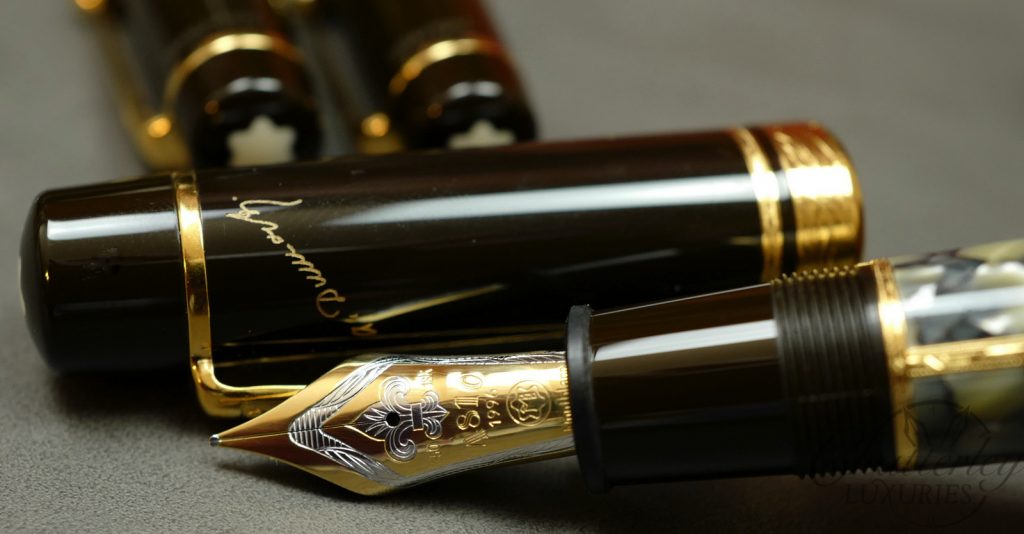 Just as perfect as the work of this great novelist are the Alexandre Dumas Writers Edition pens. Created from the finest of materials, they have a mysterious shimmering appearance which is set off by a dark brown precious resin cap. On top of this, every detail emphasises the personality of Alexandre Dumas: the clip with its distinctive sword symbol, the rhodium-plated 18-karat gold nib, which is decorated by a fine engraving of a fleur-de-lis, and the gold-coloured signature on the cap.
Incidentally, the first specimens of the Writers Edition Alexandre Dumas that were made erroneously carried the signature of his father – a mistake that has made this version a rare collectors' item.
Alexandre Dumas was one of the most important novelists and playwrights of the 19th century. He knew better than anyone how to combine effective dialogue, dramatic tension and lucid description in gripping stories. His intellectually stimulating and ambitious works still captivate a large readership all over the world – Dumas wrote nearly 300 novels, including such world-renowned classics as "The Three Musketeers" and "The Count of Monte Cristo".
Limited Edition
Launch: 1996
Limitation:
15.000 Fountain Pens
11.000 Ballpoint Pens
4.000 Mechanical Pencils
5.000 Sets, including a fountain pen, ballpoint pen and a mechanical pencil
Characteristics:
• Marbled precious resin
• Gold-plated mountings and inlays
• Rhodium-plated 18-karat gold nib