Montblanc Writers Edition Edgar Allen Poe Fountain Pen
This pen has been lovingly used.  It comes complete with box and papers.  It is equipped with an 18kt Medium nib.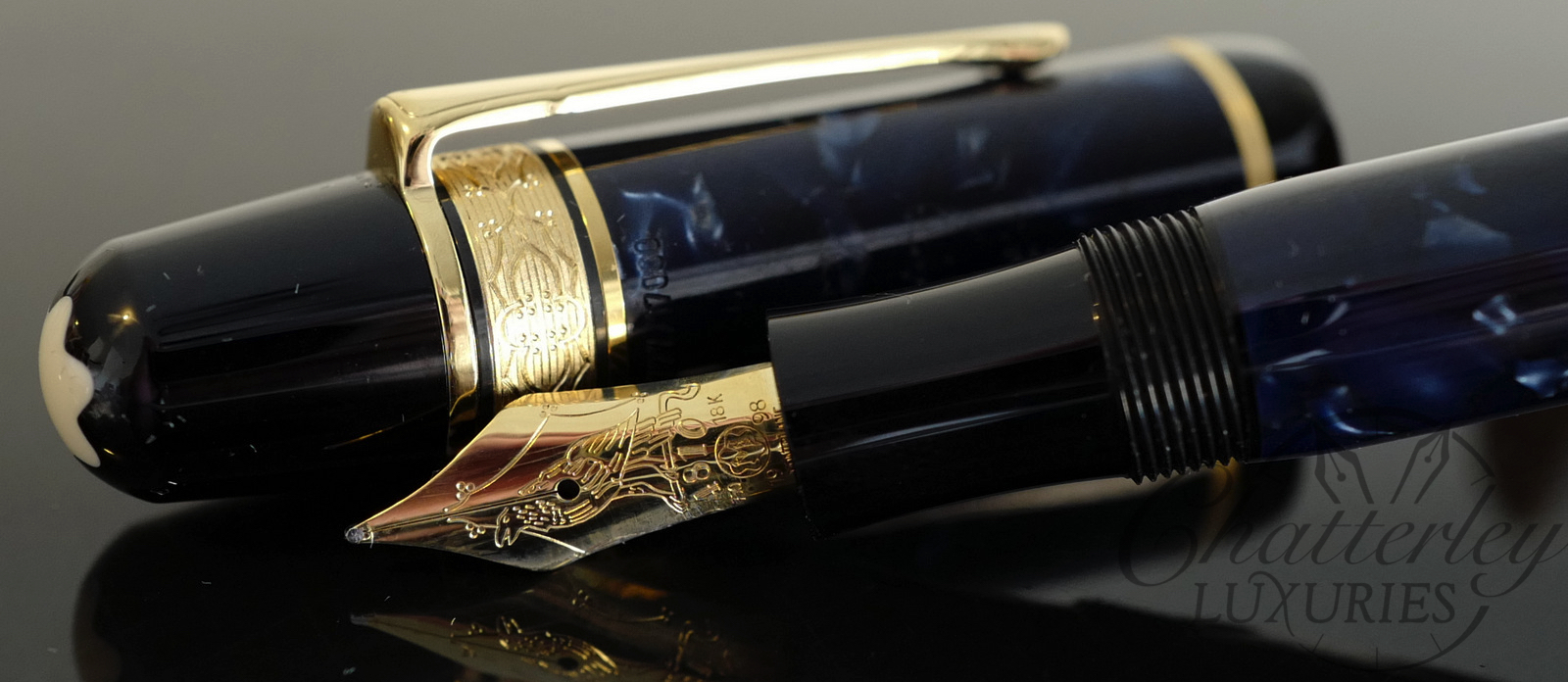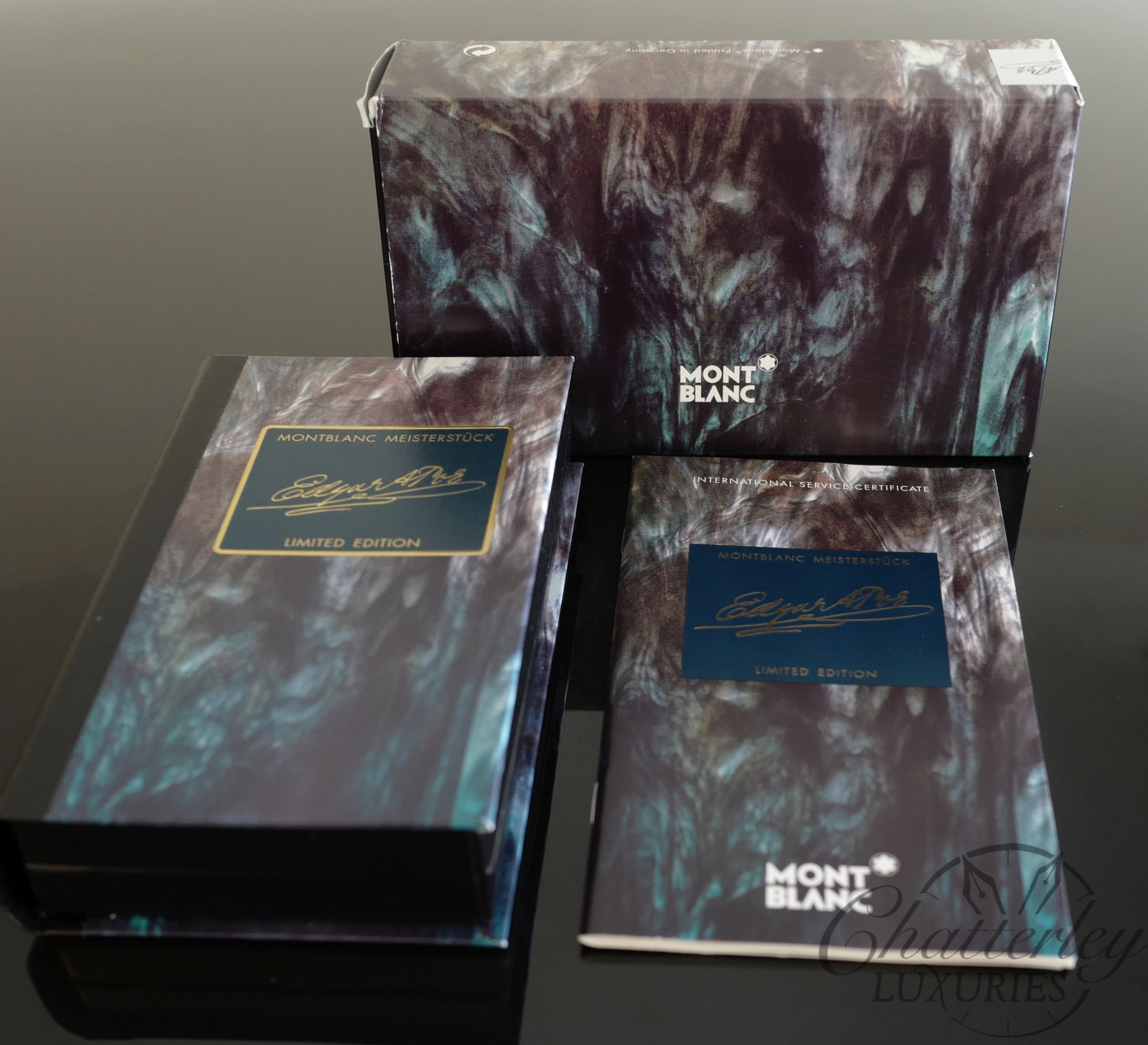 As with Poe's works, in which logic and the supernatural are linked in a unique way, the Writers Edition Edgar A. Poe also demonstrates a profound aesthetic sense in every detail. The fascinating midnight blue marbling effect on the cap and the barrel gives the pen a mysterious gleam.
Edgar Allan Poe's gold-coloured signature is inscribed on the cap. Victorian ornamentation decorates the gold-plated ring under the clip and, as a further tribute to the author, the 18-karat gold nib has a delicate engraving of the raven from Poe's famous poem.
Edgar Allan Poe gained world fame for his tales of horror and the supernatural. In works such as "The Fall of the House of Usher" and "The Murders in the Rue Morgue", Poe managed to create a unique blend of intellect, fantasy and morbidity. In "The Raven", the grand master of the horror story created a poem that is still learned by almost every schoolchild in the English-speaking world.
Although Edgar Allan Poe came under criticism throughout his life in the bourgeois American society of the 19th century, today he is acclaimed as a great and timeless author and as a pioneer of modern literature.