Montblanc Writers Edition Miguel de Cervantes Ballpoint Pen
This beauty is pre-owned, but in great condition with no issues. Because of the age, it will likely need a new refill. It comes complete with box and papers.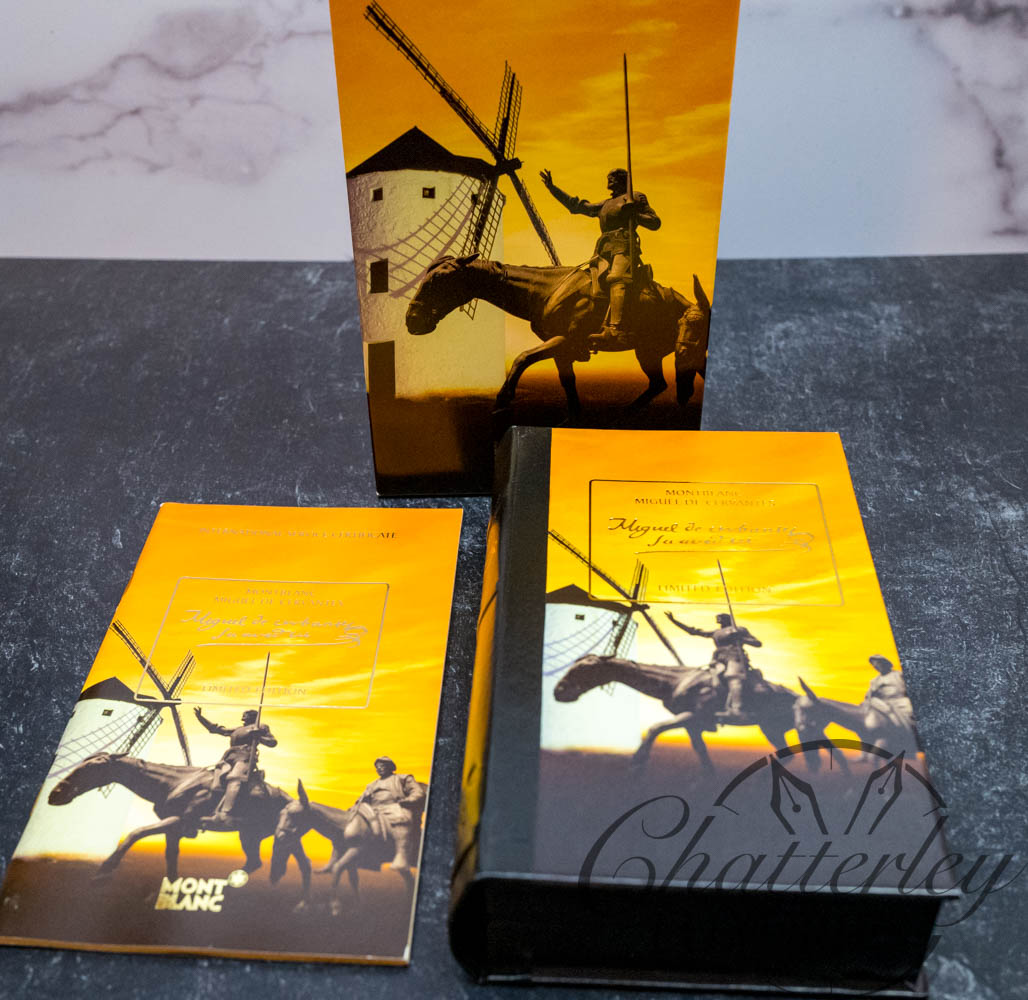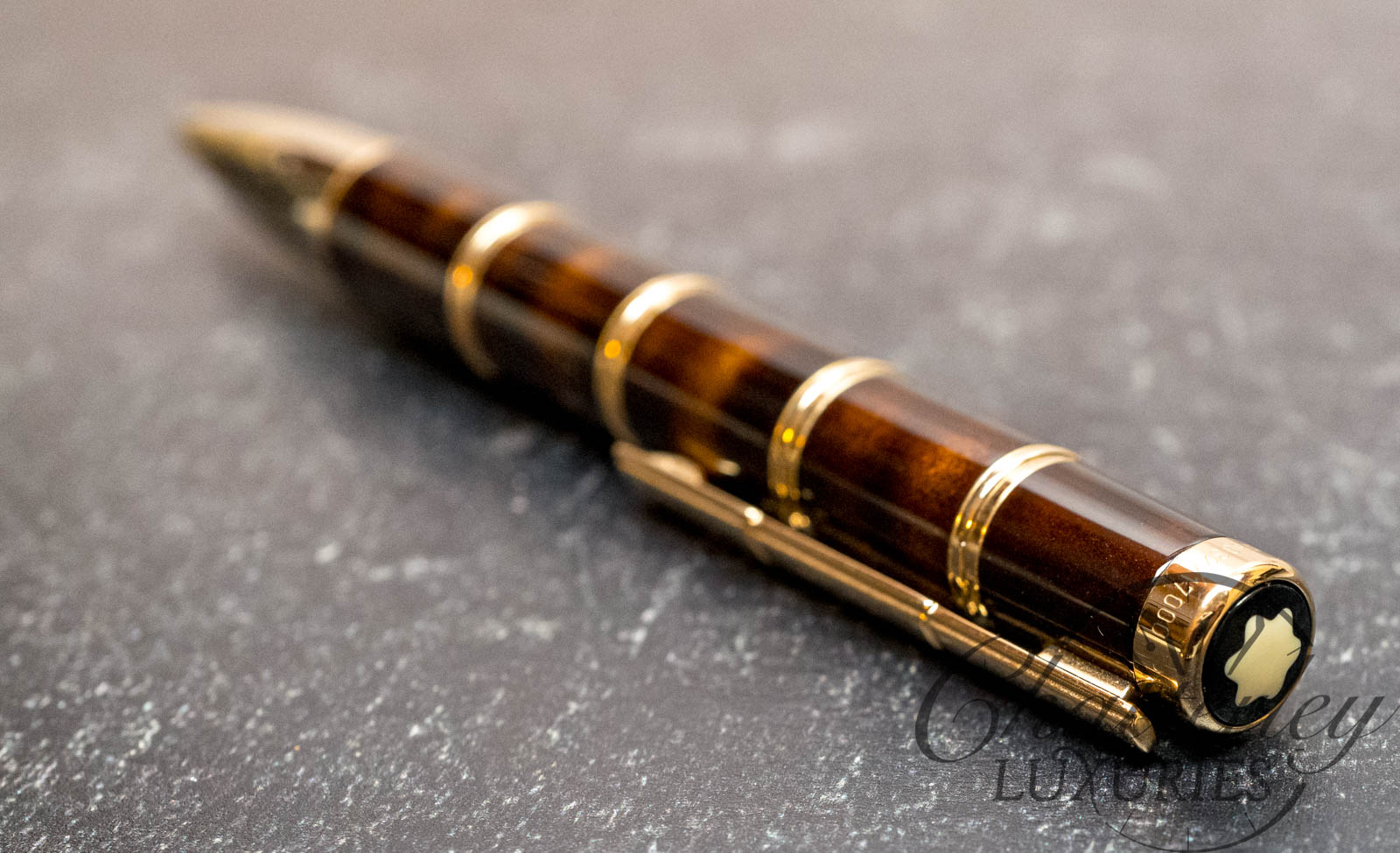 The design of the Writers Edition Miguel Cervantes was inspired by the windmills whose shape is reflected in the writing instrument and the clip. Their form, tapering in opposite directions, symbolizes the different characters of the hero Don Quixote and his squire Sancho Panza.  The body of the Edition shines in brown marbled lacquer and is embellished with the writers signature.