Montblanc Writers Limited Edition Friedrich Schiller Ballpoint
This pen is on consignment but is in like new condition.  It comes complete with original box and paperwork.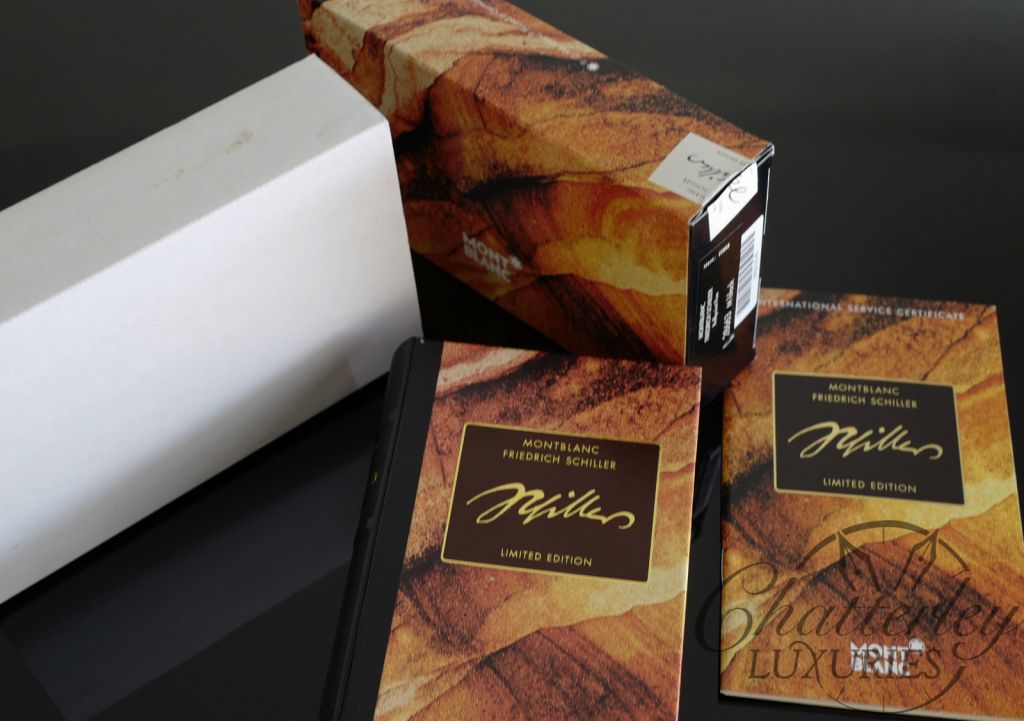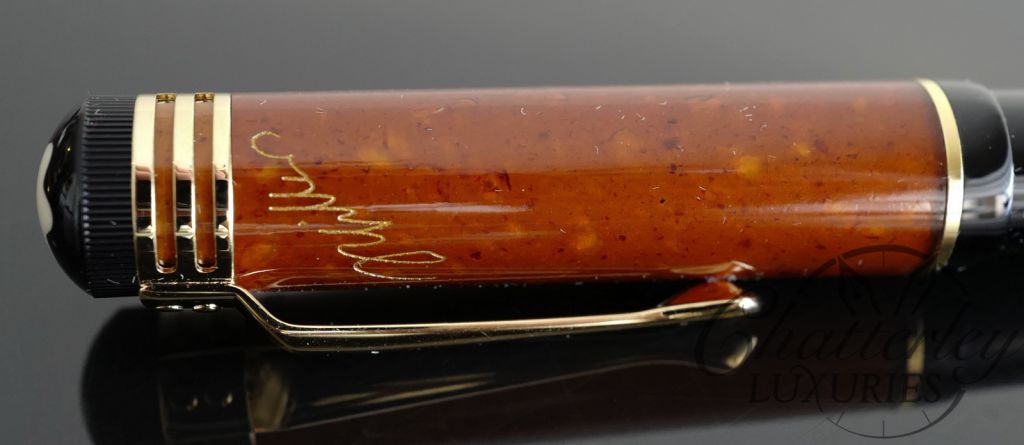 The Writers Edition Schiller is made of a material that was a symbol of a changing society, especially in Schiller's time – amber. It is elaborately worked, and this, along with the simple elegance of the delicate gold-plated mountings, evokes the style of the heyday of Weimar classicism.
Schiller's signature is inscribed on the cap.
Friedrich Schiller dedicated all his literary and dramatic talent to a central theme: freedom. The success of pieces such as "The Robbers", "Mary Stuart", "William Tell" and "Wallenstein" shows how precisely Schiller captured the spirit of a century of revolution and radical change, again and again.