Montegrappa Cognac Limited Edition Fountain Pen
Contact us for our Chatterley Loyalty discount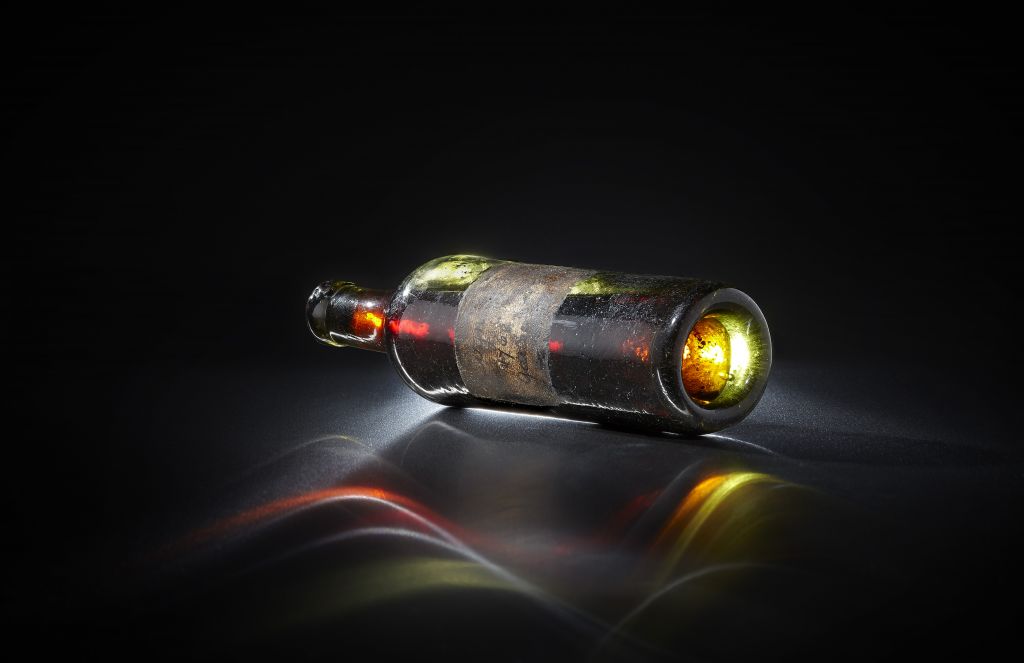 Usually, ink is the only liquid that we can find in fountain pens, but in the Cognac Pen we can discover, too, the oldest cognac in the world: Gautier from 1762. Obviously, this extraordinary beverage cannot be used to write with, as it is enclosed in a special capsule mounted in the pen's cap. This unique collector's item has been created by the famous Italian manufacture Montegrappa – known as a producer of meticulously-crafted, world-famous pens, watches, cufflinks, and other luxury items. The liquor used to make the Cognac Pen was acquired by Wealth Solutions, a company that specializes in sourcing unique goods, such as fine Bordeaux wines, top quality whisky, rare watches and art for collectors. Wealth Solutions is also the originator behind the idea of creating the Spirit Watch line, featuring watches bearing capsules filled with legendary alcoholic beverages, and is now the innovator that conceived the Cognac Pen.
The body and the cap of the Cognac Pen have been manufactured by Montegrappa from oak wood. According to French law, no liquor may be called "cognac" if it has not aged for at least two years in oak casks near Cognac. The Cognac Pen acknowledges this unusual tradition and requirement. Decorative elements including grapevine motifs on the body of this exquisite pen also make reference to these noble French liquors. The nib has been made of 18k gold. The pen can be filled by a converter or a cartridge and is 130mm in the silver version.
"Our search for uniqueness in creating rare collectibles had to lead us to the world of pens. Montegrappa is one of the most respected creators of fountain pens. They did a great job bringing our idea to life. The Cognac pen perfectly fits the great and diverse collection of writing instruments I have seen in Bassano, the home of Montegrappa. I believe it will find favor with both pen and rare spirits aficionados worldwide" said Maciej Kossowski, President of Wealth Solutions.
The Cognac Pen with this unusual capsule was produced in a limited edition of 110 pieces only (100 in silver, 10 in gold).