Montegrappa Fortuna Time Ballpoint Pen
Man has used the stars, the sun, the flow of water, the falling of sand and other means to mark the time in finer increments than the days and the seasons. The mechanical clock, followed by its portable offspring, the watch, enabled man to time events to the fraction of a second. It is a marvel of engineering, of miniaturization, and it has become an object of both supreme usefulness and desirability.
To celebrate the role of the timepiece in our lives, Montegrappa has produced the Fortuna Time Pen, based on the hugely successful standard Fortuna pens, but with a difference: Fortuna Time Pens are laser-engraved with images of watch components and gears. The Fortuna Time Pens have been created especially for distribution through watch stores and are aimed at watch aficionados.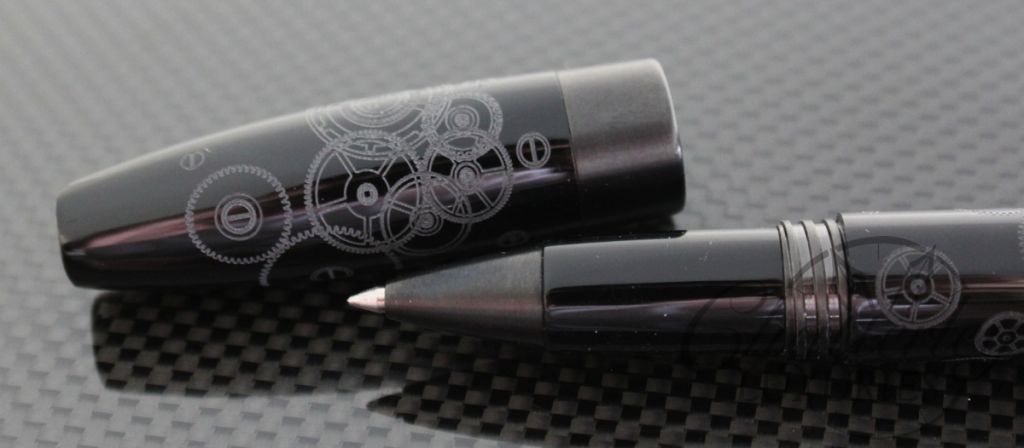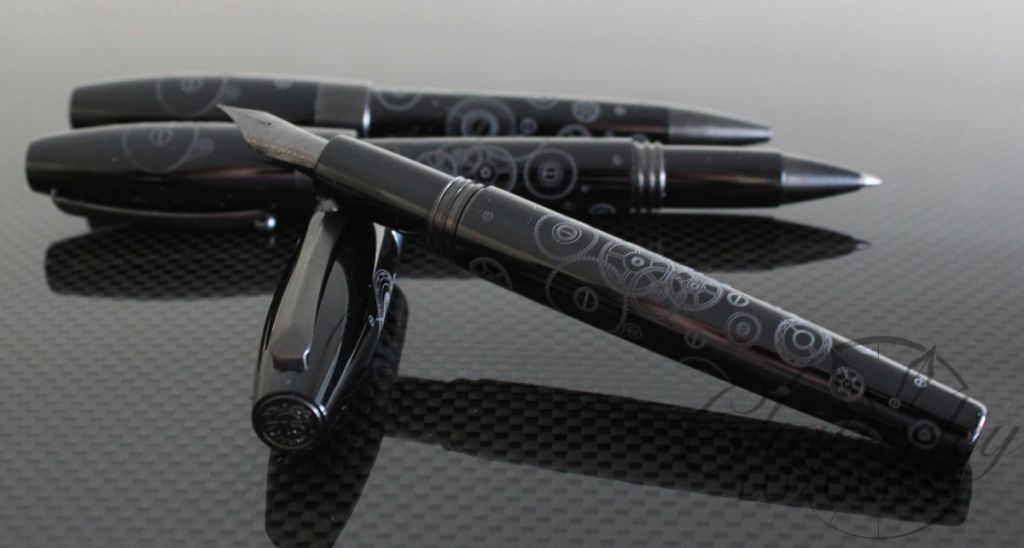 MSRP on the Fortuna Time Ballpoint – Model: ISFOTBLC – $350