Montegrappa Game of Thrones Winter is Here Limited Edition Fountain Pen
As a foreboding chill bears down upon Westeros, a sense looms that things may never again be the same. As the moment of reckoning nears, effigies of the Night King and White Walker protect an objet d'art descended from generations of wisdom and craft. The coiled figure of Viserion watches over an orgy of precious metals and blue apatites to form a creation impervious to all but Valyrian steel and dragonglass.
Montegrappa's ultimate tribute to George R.R. Martin's epic saga, Game of Thrones, is a masterful study in the ancient art of lost wax casting. An elaborately sculpted superstructure of precious metal surrounds a core of hand-turned organic celluloid. Enamelled flames of crystal blue surround the base of the pen cap, smouldering beneath a clip of pure ice-breathing fury. For fountain pen users, the Night King's mysterious sigil is seared into a nib of 18k gold.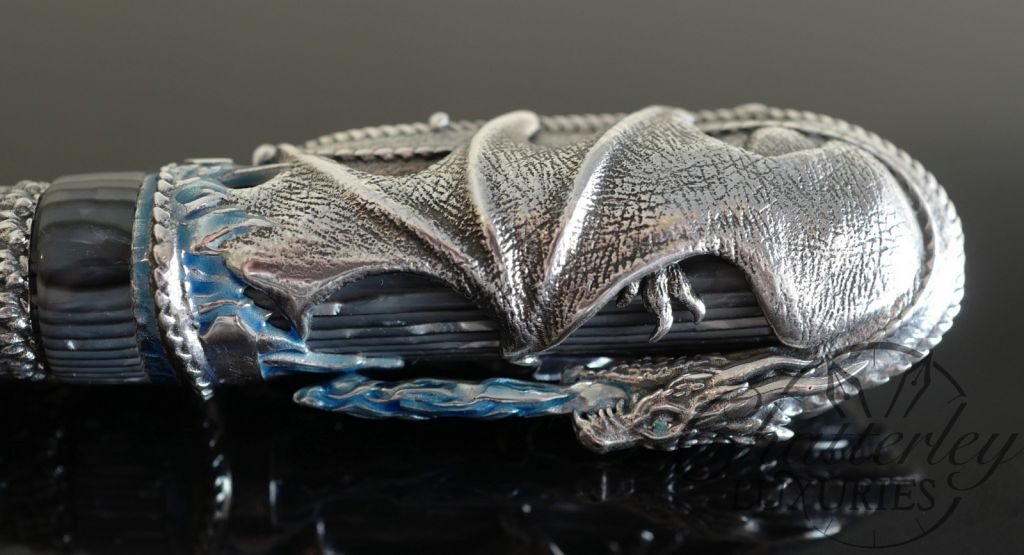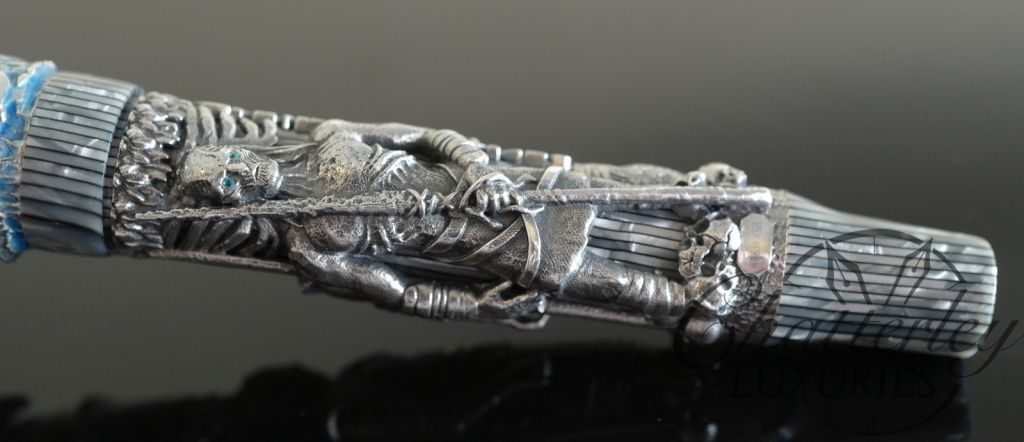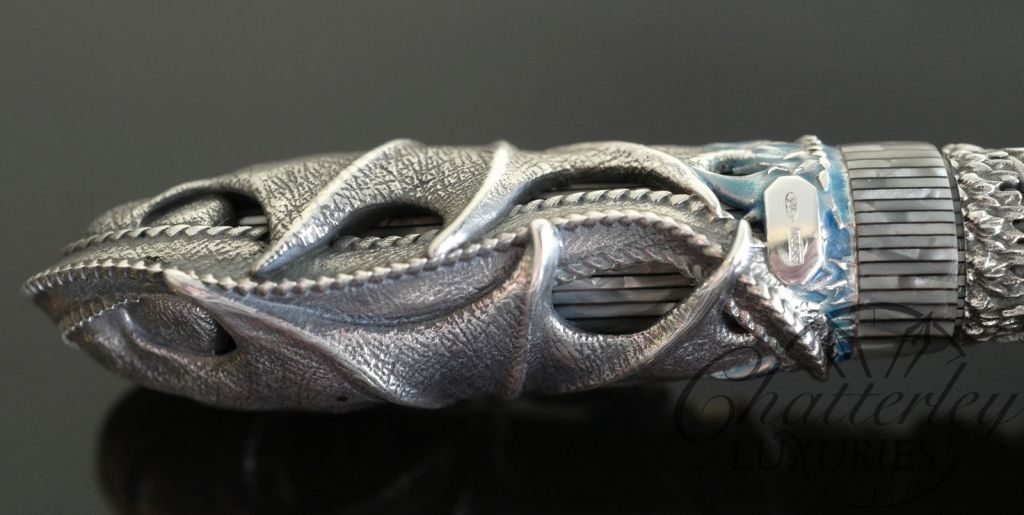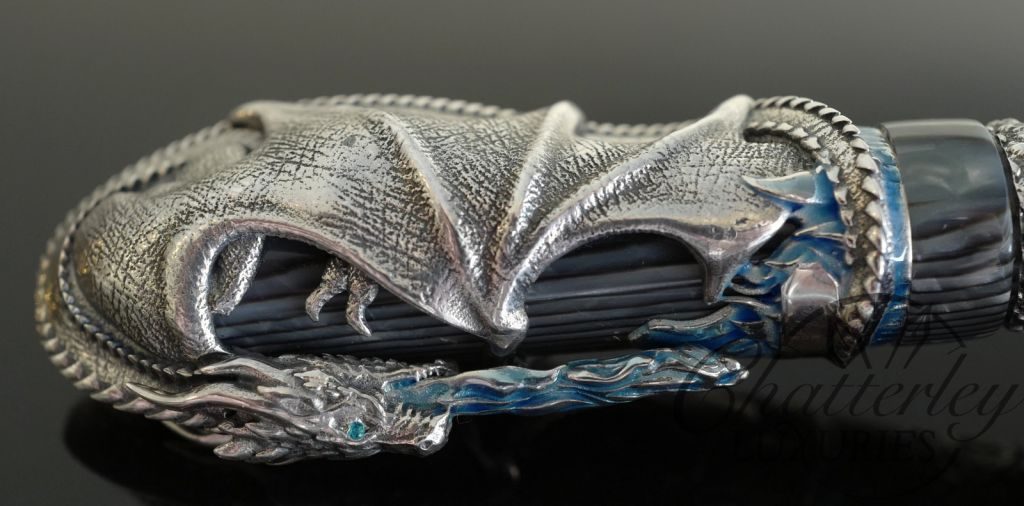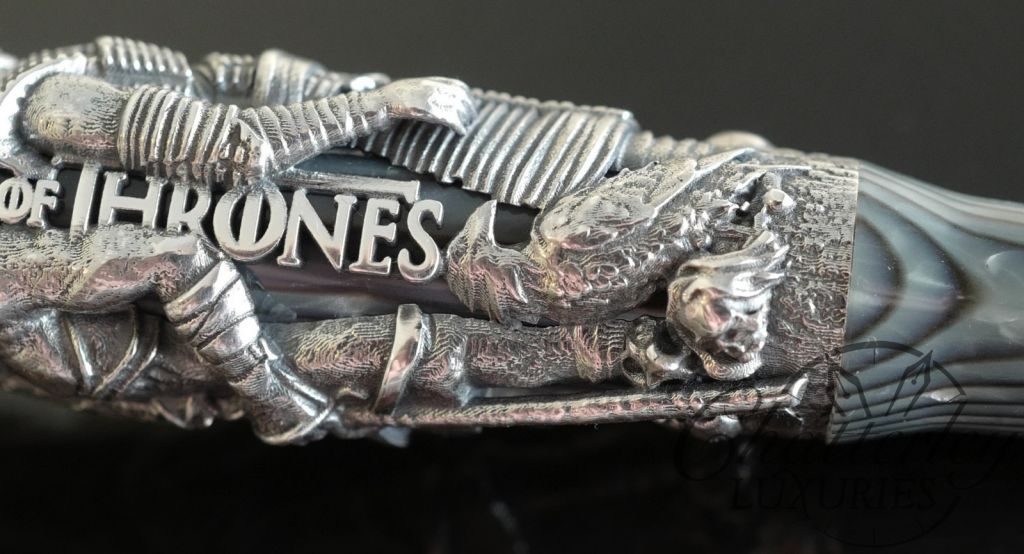 FEATURES
            Material: sterling silver 925, celluloid
            Trim: sterling silver 925
            Nib: 18k gold
            Filling system: piston
            Packaging: premium
            Length: 157 mm
            Diameter: 20.0 mm
            MSRP $5.500