Montegrappa Miya Spice Explosion Fountain Pen
This pen is lovingly used. It comes with box and papers and has a Steel Extra Fine nib.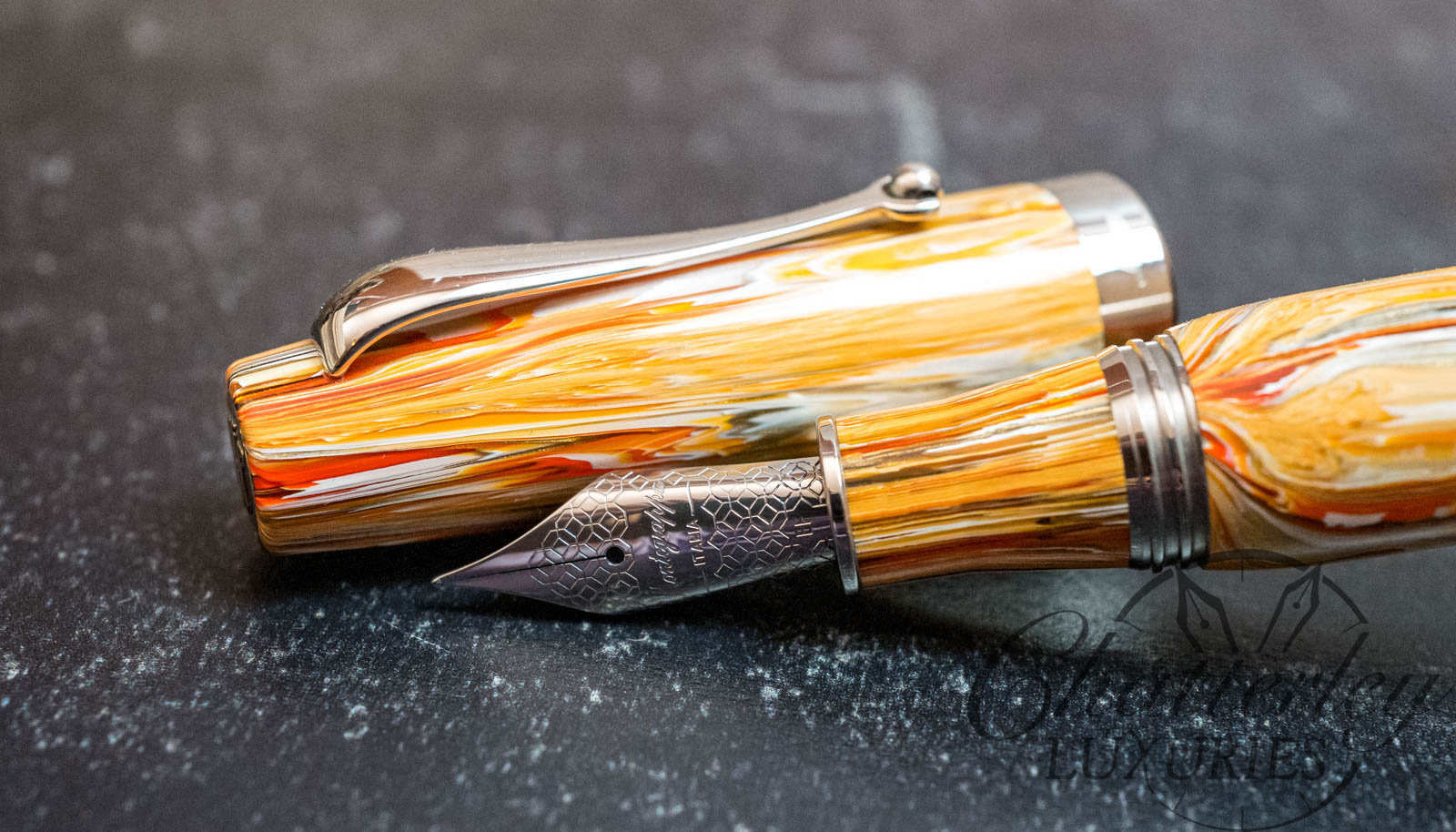 Classic Italian design is hard to find on good, old-fashioned terms, but Montegrappa's Mia makes it possible. While it borrows from the past, its outlook is modern: crafted from robust, sustainably conscious materials and engineered to work wherever you work.
Mia connects with the golden age of Italian writing without recourse to indulgence. It's nostalgic, yet pragmatic and very pretty to the eye.
With a body made from montegrappite artisanal resin, Mia is available with a JOWO steel nib and signature filigree, in four colors: Flaming Heart, Spice Explosion, Adriatic Sea, and Meteor Shower.