Montegrappa 'Monte Grappa' Fountain Pen with Steel Nib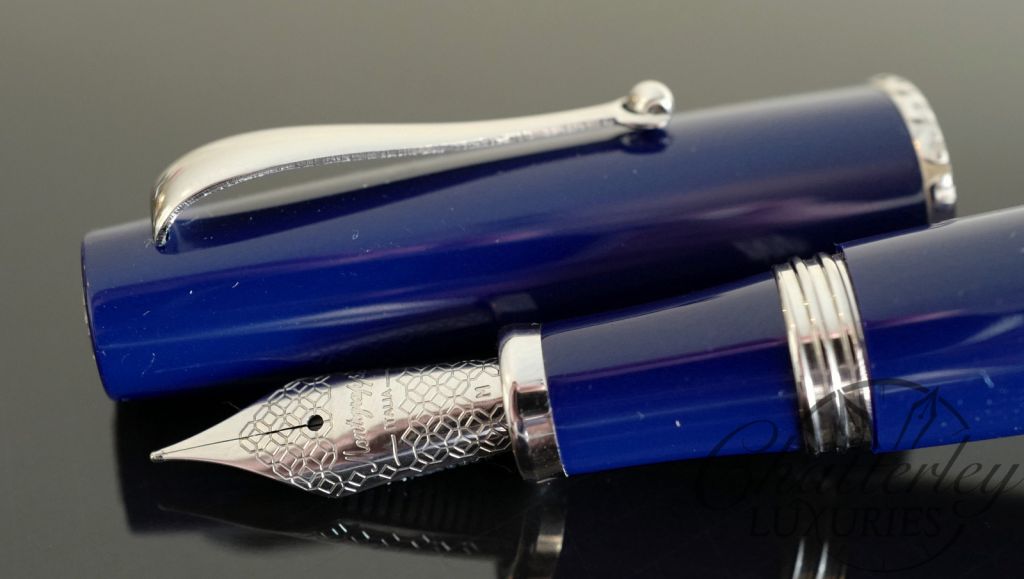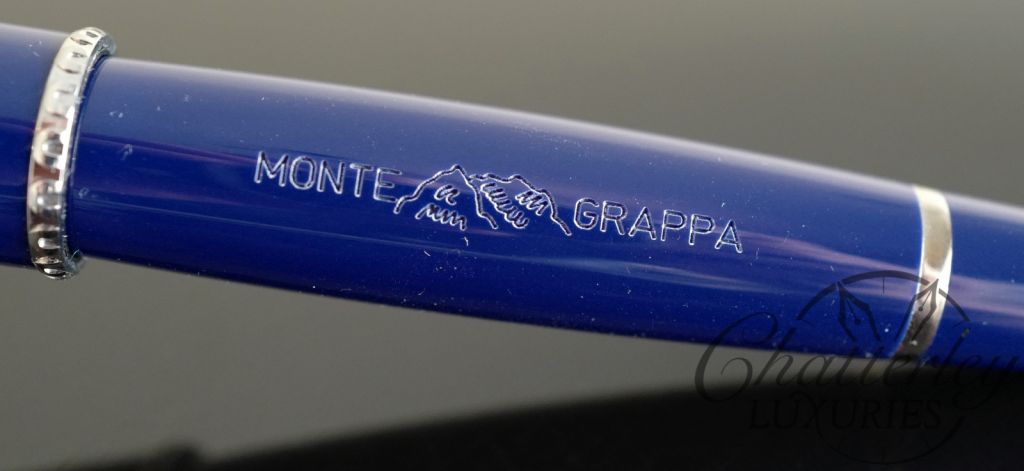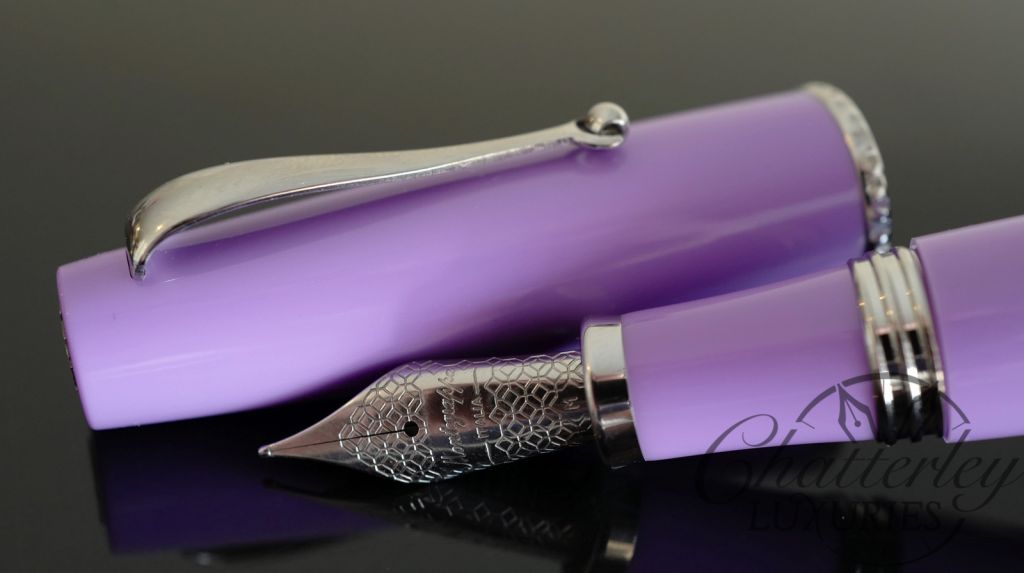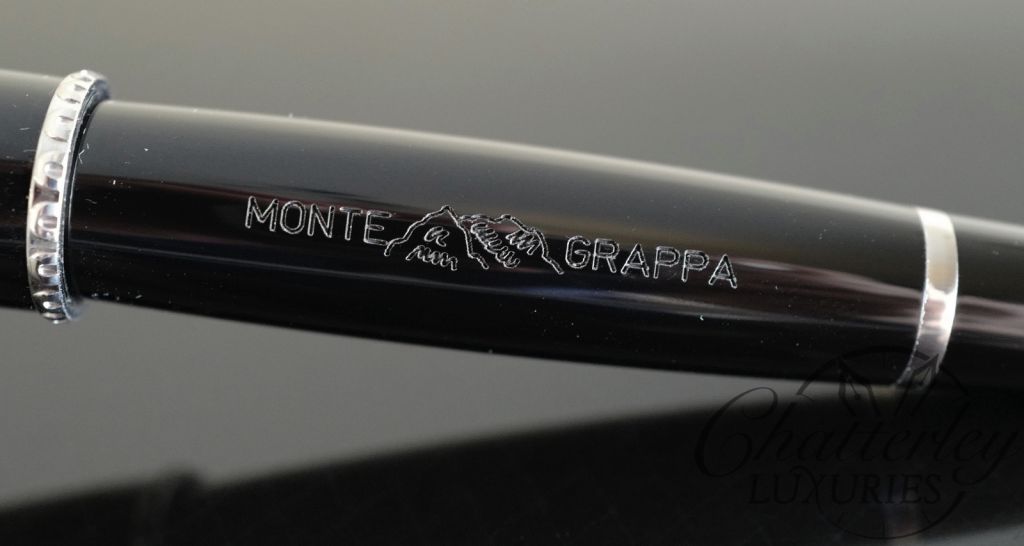 Free of frills, designed to exemplify an ideal form married to faultless functionality, and offered for maximum appeal at an accessible price point, MONTE GRAPPA is a traditional, piston-fed fountain pen, fitted with Montegrappa's patented piston filling mechanism. The pen is made of a handsome resin, with all trim in stainless steel. It will be offered in a range of four colors: black, coral, lavender/Lilac and navy blue.
For those demanding a hint of added luxury, Monte Grappa will be available with a choice of nib materials. The user can specify a stainless steel nib or 14K gold nib, both etched with the signature Montegrappa "Filigree" pattern. The barrel itself is engraved with a vintage Montegrappa logo, with the name MONTE separated from GRAPPA by the silhouette of a mountain. The cap boasts a unique ring featuring an all-new, three-dimensional decoration.
MSRP $395