Montegrappa Chaos Limited Edition Fountain Pen
This pen is sealed, below are stock pictures for your reference, but the pen you will get is still sealed in its box.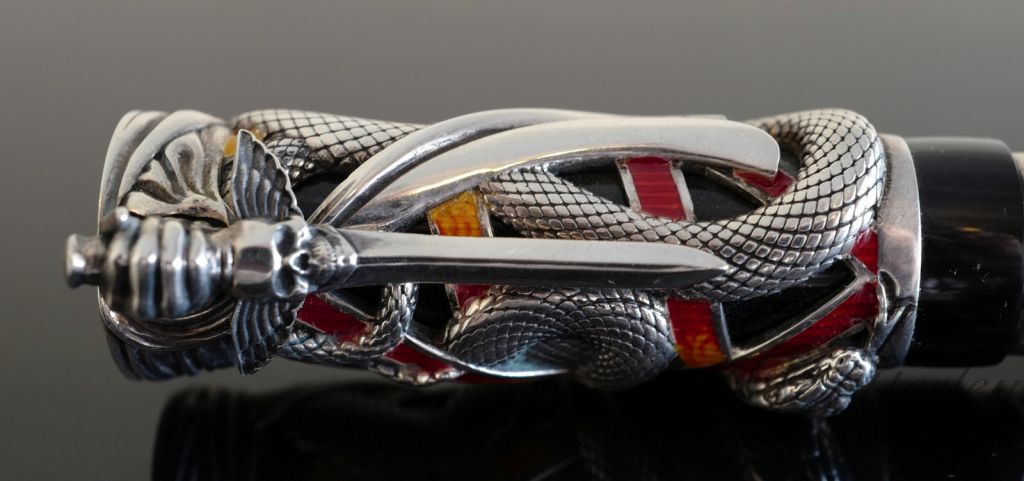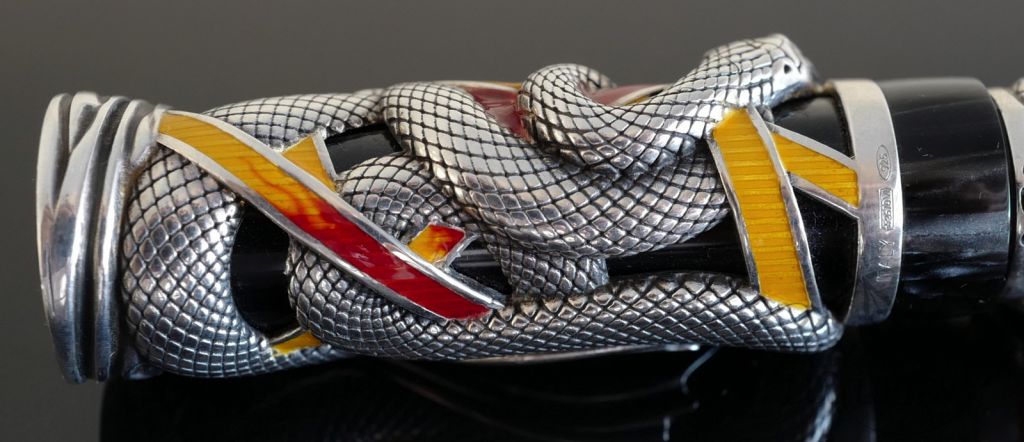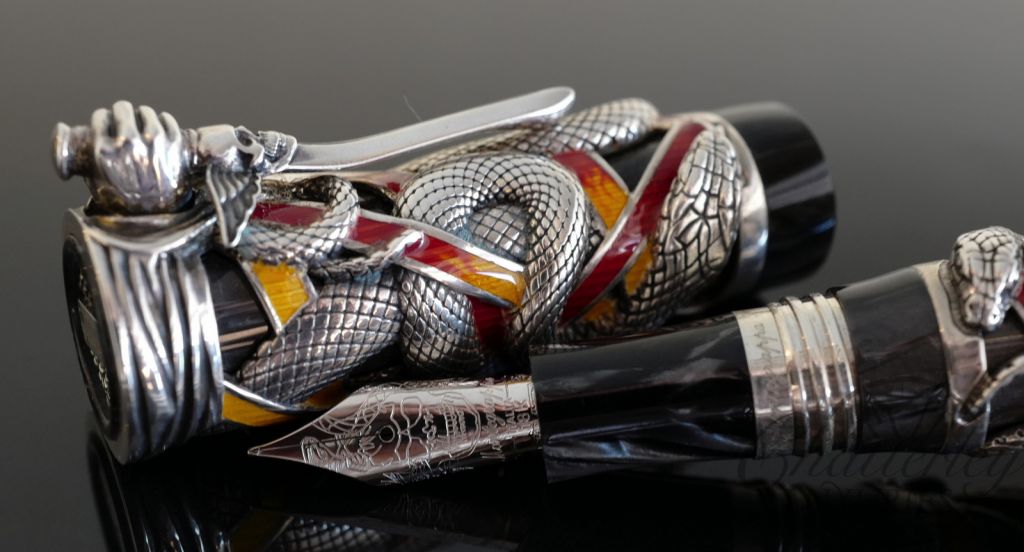 Mr. Stallone used his blockbuster film, The Expendables, as inspiration for the theme and design of his signature pen; aptly titled "Chaos." Working with Montegrappa's artisans, Stallone turned to classical art to help express his representation of chaos. To ensure that the use of the language was cultivated and not misused, they turned to the work of 16th century artists including Battista Franco, Albrecht Dürer, Hans Sebald Beham and Antonio Pollaiolo to forge the image of Chaos and of death, entwined inexorably and eternally. As Mr. Stallone explains, "My idea of Chaos is a sense of the Renaissance, when things were more simplified and perhaps more noble, placed against our current technological society."
Sylvester Stallone's "Chaos" pen will be fashioned from precious materials and produced in limited numbers. The body of the pen is made of black pearlised celluloid with overlays in sterling silver or solid 18K gold. Overlays are finished by hand by Montegrappa's skilled craftsmen and feature an antiqued finish with accents in translucent enamel, in reds and yellows – the colors of fire. The design is characterized by the juxtaposition of life and death; the former represented by the early forms of life on Earth: reptiles (such as snakes and lizards), the latter by the skull. And though it is not as mighty as the pen itself, the ultimate defining detail, bearing both a fist and a skull, is the pen's clip in the form of a sword.
The "Chaos" pen is the first from the "Cult" collection and is available as a limited edition of 1,000 fountain pens.