Nakaya Long Cigar Maki-e Raspberry Fountain Pen
This pen has been lovingly used and is a $2800 pen. This pen comes with its inner wood box and Kimono, but not outer box. It has a 14k Rose gold Music nib.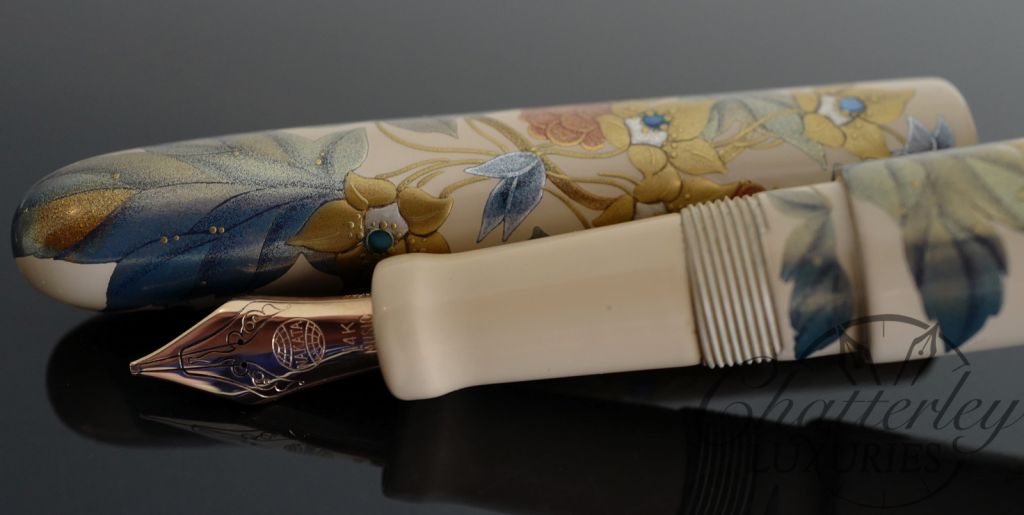 A motif is written by a hand, and leaves and a part of raspberries are done by "Togi-dashi"(polish) technique. As you know , A color of Urushi lacquer ware is not pure white, however the white color this time is match with a motif. The clor will be bright gradually.