Nakaya Portable Cigar Skeleton Akebono Fountain Pen
This pen is used, but it like new. It has an 14k Broad nib. Its complete with box and papers. This pen is really cool. To have a Demo/Urushi pen is an interesting concept.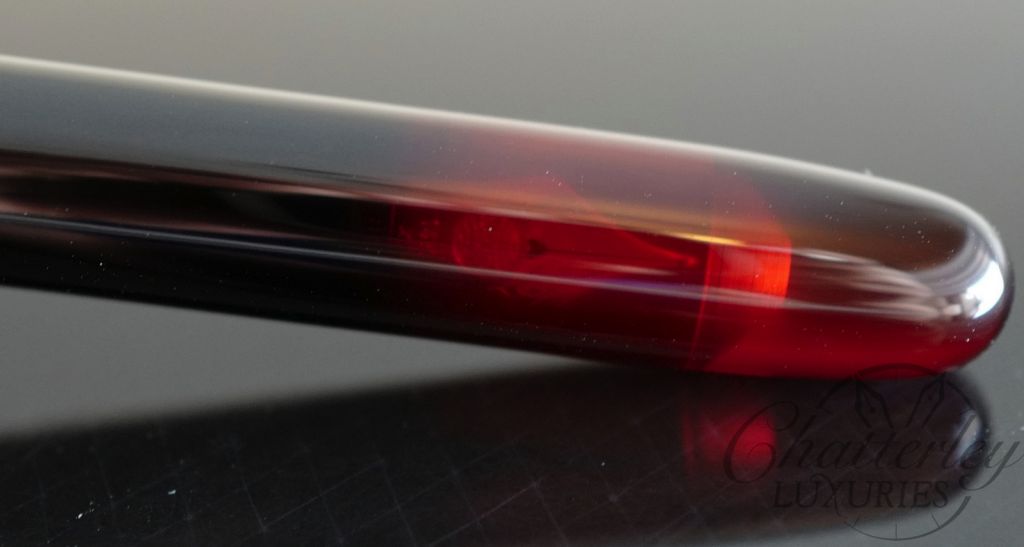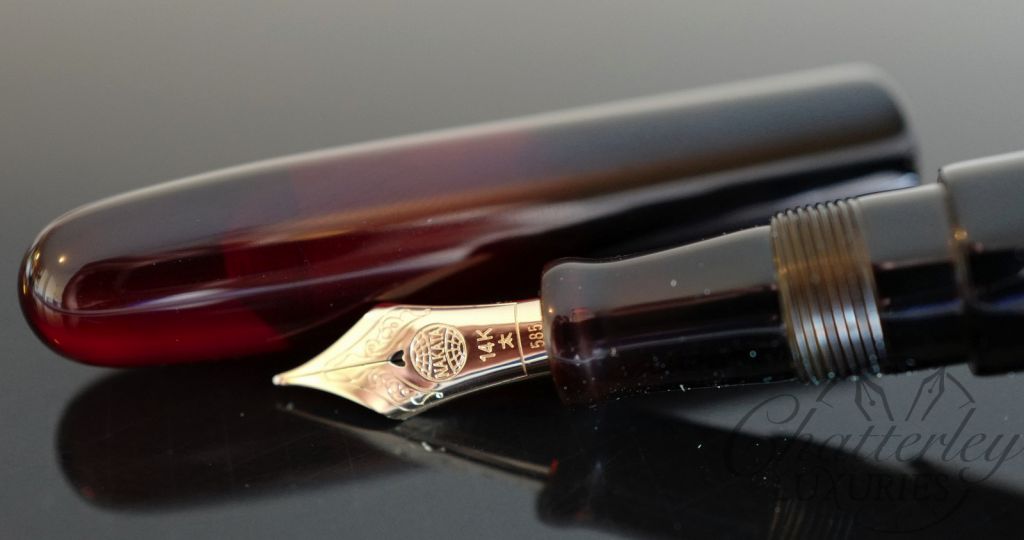 Product name: NAKAYA Skelton "Akebono" painting model
Price: US$750
Barrel material: Transparent acryllic resin
Description: This is the First Model. "Is it possible to paint beautiful urushi on the surface of transparent acrylic body?" Nakaya accepted the request from some customers and finally completed. We make the acrylic barrel by lathing acrylic and paint two different colors, "Shu(red)" and Kuro(black)-roiro", by Akebono-nuri with "Bokashi" technique at this time. You can see that the nib is faintly transparent under the cap on the photo. The staffs at Nakaya also love transparency feeling and keep trying to make taste like Art Nouveau light shade represented by Emil-Galle from three years ago. We would like to finish so that urushi doesn't completely cover transparency and doesn't penetrate the transparency of the reverse side. We consider the method and how we balance with heterogeneous acrylic material. Of course, we hope you love this model. And according to your request, we can change the color and lay out your favorite motif by Maki-e, Chinkin, etc, on the barrel.Cap is screw type. This time, the base model is Nakaya Cigar model. Please feel free to ask Nakaya. (Long size barrel and shorter (portable )size barrel are available.) "Akebono" Detail A cap is screw-type. Nakaya reguler "Cigar"model .