Namiki by Pilot Yukari Nightline Moonlight Fountain Pen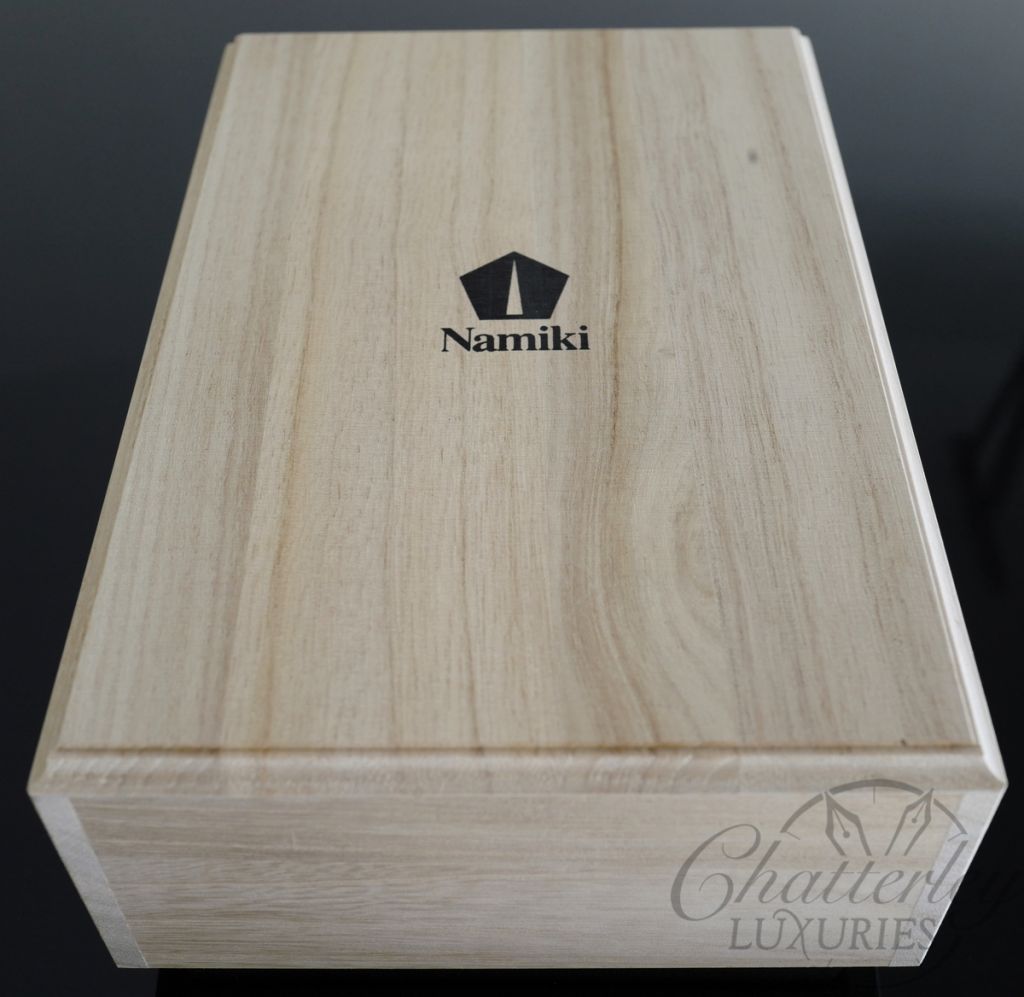 The Namiki Yukari Nightline Moonlight is a spectacular example of Japanese Maki-e artistry. The striking combination of Raden and Roiro-Urushi make this pen a work of art.
Namiki Maki-e fountain pens encompass the ultimate fusion of skill and spirit inherited from their predecessors, and also the roots of PILOT.  Over many years to the present day, they are one of the top brands in Maki-e fountain pens conveying Japanese traditional culture.
The layering of abalone into the black lacquer on this Nightline Moonlight pen conjures up the image of clear moonlight casting its flickering, silver light over a dark rippled lake. Movement is created by the thick black lacquer semi-circles that flow through the abalone like a current.
Lacquering, drawing, sprinkling and polishing. In order to bring out a beautiful, fine Maki-e, these 4 processes are repeated many times over.  More than 3 months are required until completion, with some Maki-e fountain pens being completed after going through the process as much as 130 times.
MSRP $2800