Description
Namiki Yukari Seven Gods Benzai-ten 100th Anniversary Fountain Pen
This pen is a pre-owned pen. Purchased from us and then traded in. Its never been used and is in like new condition.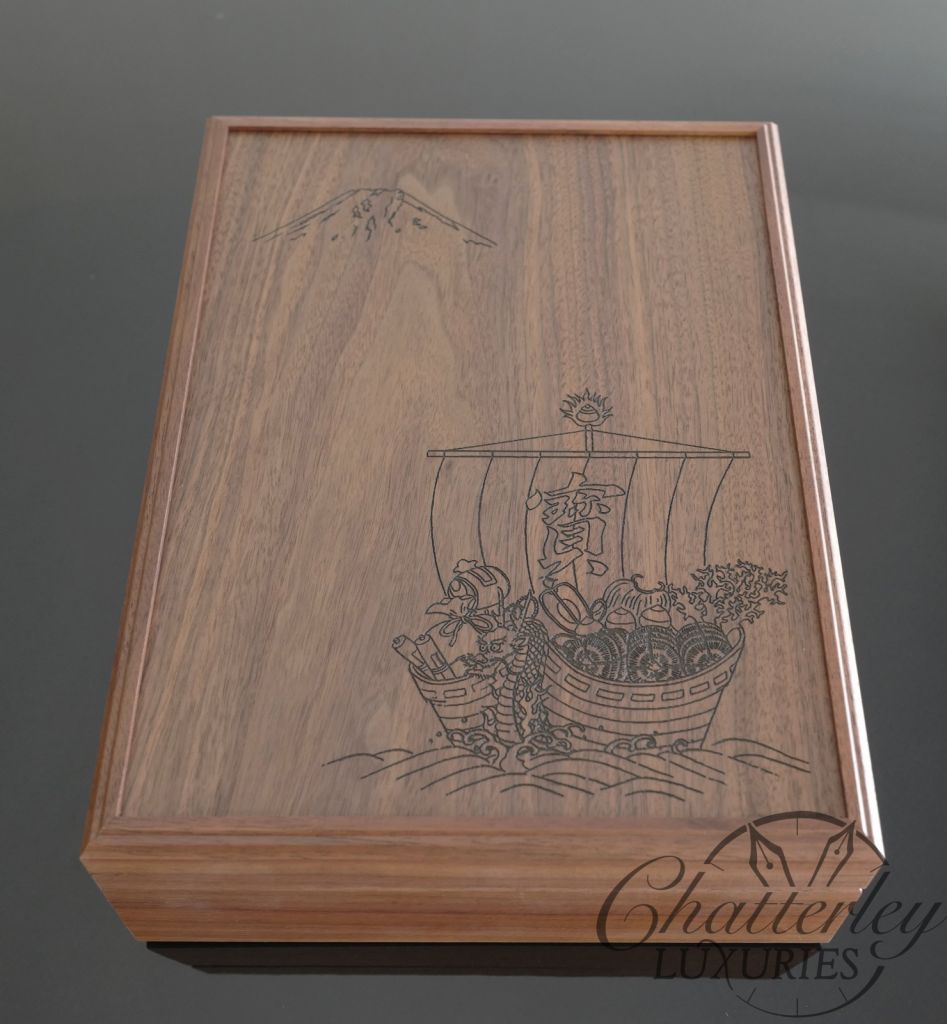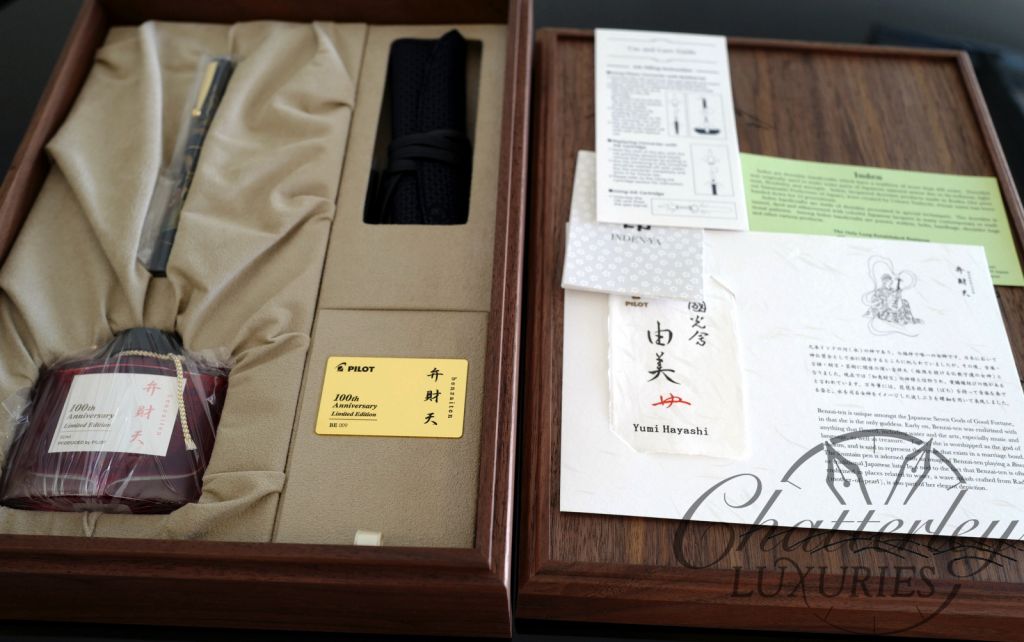 Benzai-ten is unique amongst the Japanese Seven Gods of Good Fortune, in that she is the only goddess.  She represents the Japanese version of Hindu deity Saraswati, goddess of water and sea.  Today, she is worshipped as the god of wisdom, and is said to represent the virtue that exists in a marriage bond.
The fountain pen body is adorned with an image of Benzai-ten playing a Biwa (traditional Japanese lute) while on the cap an iridescent wave in raden (mother of pearl) recalls its links with water.
The coral pink-colored ink echoes the color of the Benzai-ten's Kimono, depicted on the fountain pen.
This Namiki Seven Gods Yukari fountain pen was produced by Maki-e artisan Yumi for Pilot's 100th anniversary. It features the Togidashi-Taka Maki-e technique, as well as inlaid Raden and gold dust. It comes individually packaged in a wooden box with a 50ml bottle of matching limited edition coral pink Iroshizuku ink and a leather pen wrap. This exquisitely lacquered brass fountain pen has a medium 18kt gold nib in size #10, is complemented by gold trim, and fills via cartridge/converter. Only 25 limited pens have been produced of each god worldwide.