Nettuno Superba Celluloid Fountain Pen
Contact us for our Chatterley Loyalty Discount, info@chatterleyluxuries.com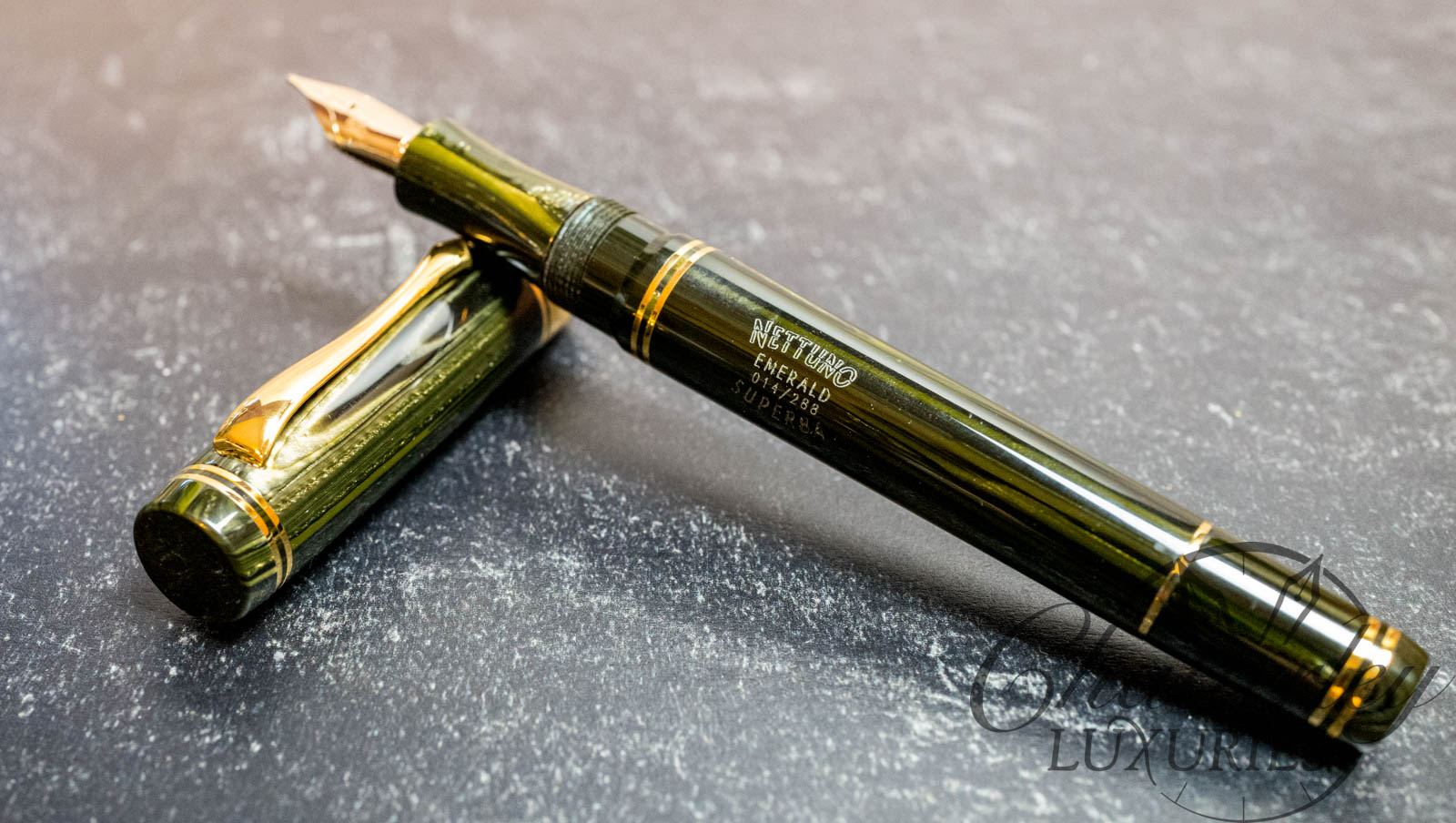 This Celluloid version of the Nettuno Superba is a limited edition of 188 pieces available worldwide. The pen is composed of green celluloid, a material renowned for its beauty and depth.
It employs a button filling system, ensuring an effortless writing experience.
The 14kt gold nibs glide smoothly across the page, leaving behind crisp and precise lines.
MSRP $995