Omas Burkina Celluloid Fountain Pen
Over 100 stages are involved in the refinement of each Omas pen, from the initial cutting, trimming, and final shaping. In all, Omas uses only those solutions capable of ensuring exceptional quality in all its manufacturing and assembly operations. Established in 1925, Omas is one of the most respected pen companies in the world. Each Omas pen is handcrafted to perfection. The Omas fountain pen embodies all the passion and expertise of skilled Omas craftsmen and is the result of a myriad of delicate operations. From the skilled hands of a craftsman to the eager hands of a writer, Omas pens are exquisite pieces of writing and jewelry.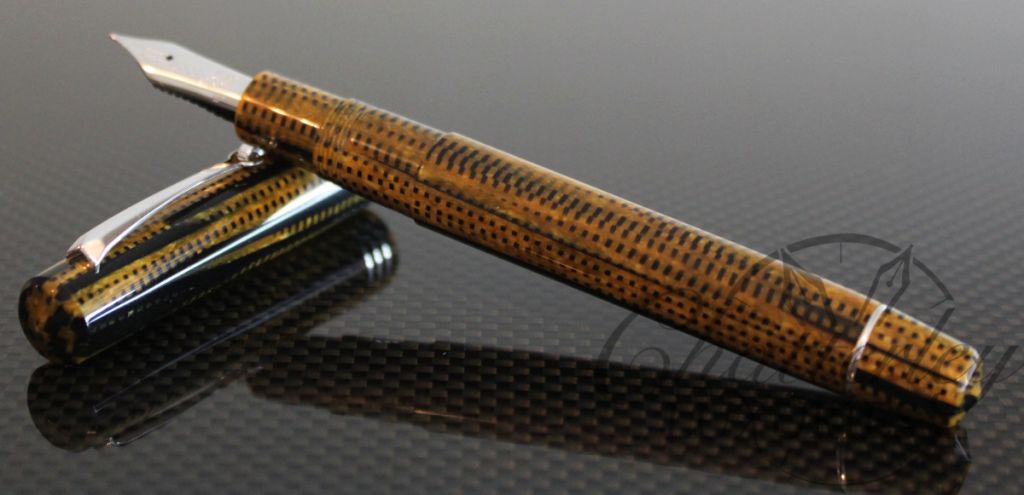 This pen was crafted out of lovely burkina celluloid and features 3 silver rings around the cap, and a different clip than the 80th anniversary Bologna. This pen is slightly smaller in size than the Bologna as well.