Description
Omas Green Saft Celluloid Ogiva Fountain Pen Limited Edition With Rose Gold Trim
Omas continues to deliver with another release this year, 2013, with this Ogiva Green Saft Celluloid Fountain Pen, made of a very nice celluloid and adorned with rose gold trim. The pen was made with the same care and commitment to excellence that Omas shows in their Ogiva collection.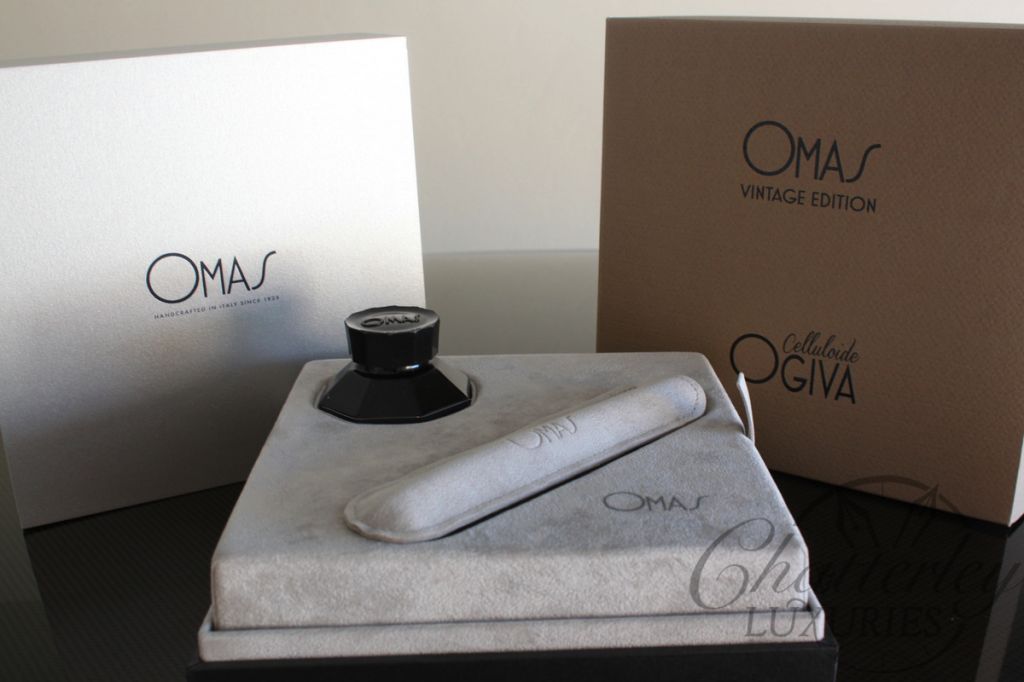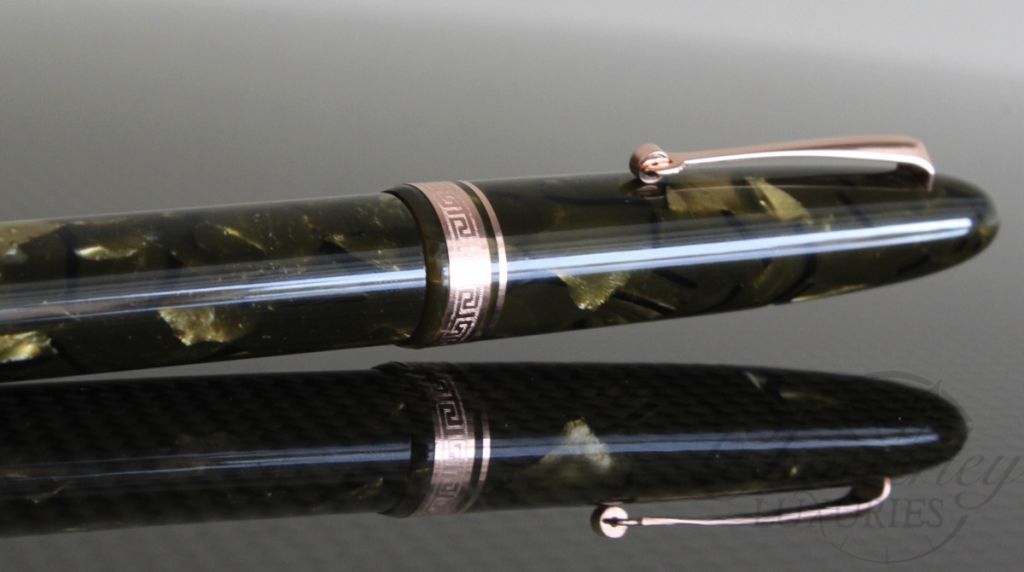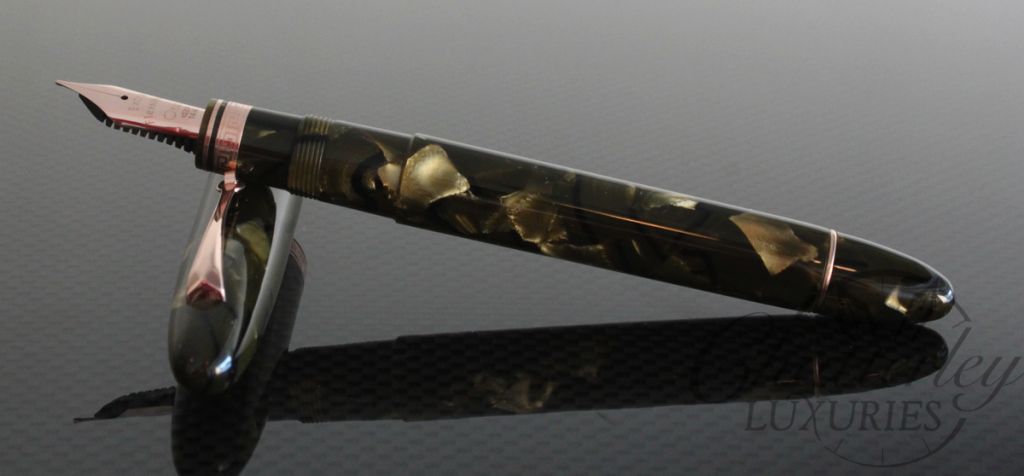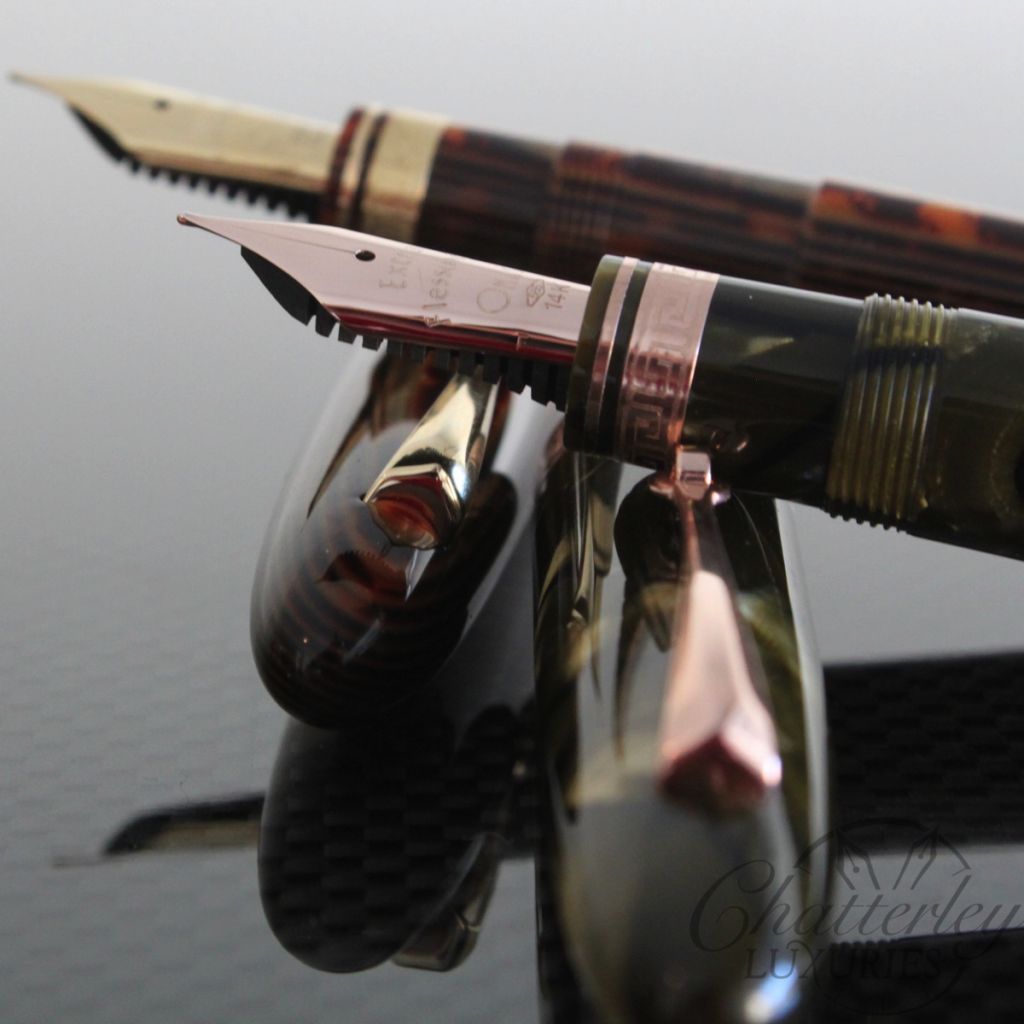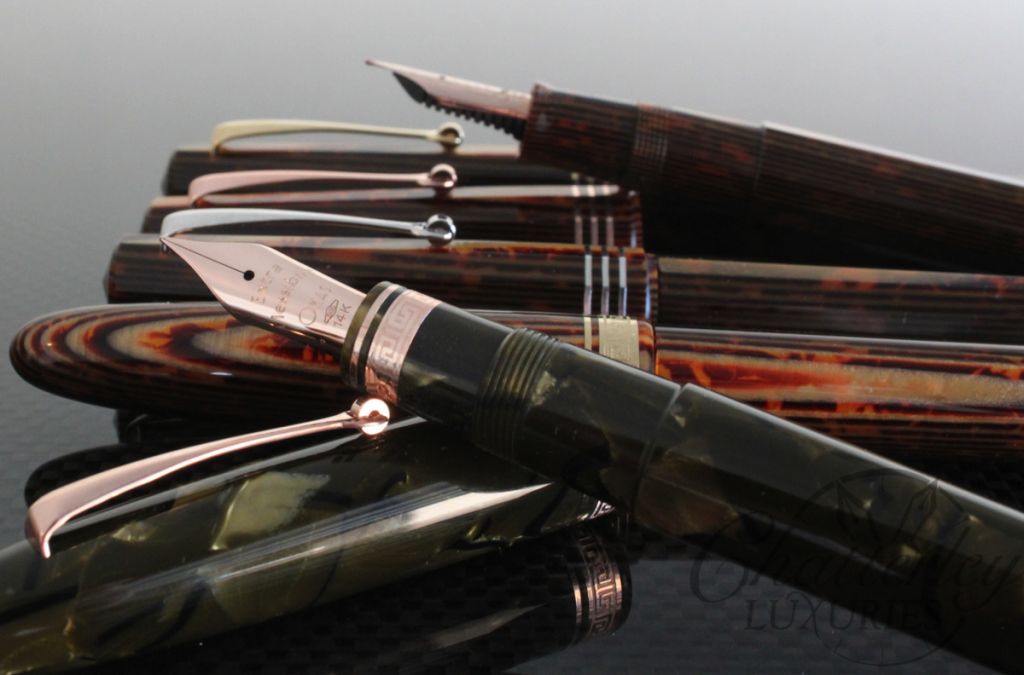 This pen employs a piston filling system and an 18kt nib with an ebonite feed. The nib grades available are EF, F, M, B, Stub, or EF Flex and Fine Flex. The trim boosts the greek fret design on both the cap and on the section. This feature of the band around the section, is very complimentary to the pen.
This pen carries an MSRP of $875.
Omas has also created a limited edition Ogiva rollerball, in 2013, in the same design, trim and materials. Additionally they have completed an Ogiva fountain pen and rollerball in a green celluloid to be released at the same time as this one, that pen is completed with Gold trim. Both of these Ogiva pens are available for sale now! Click here for the Ogiva Bronze Arco Celluloid Limited Edition Fountain Pen with Gold trim