Omas Tassili Rollerball Pen
This pen is brand new with box and papers. But the Roller Refill has dried out, so you will need to purchase a new one. We unfortunately do not carry them.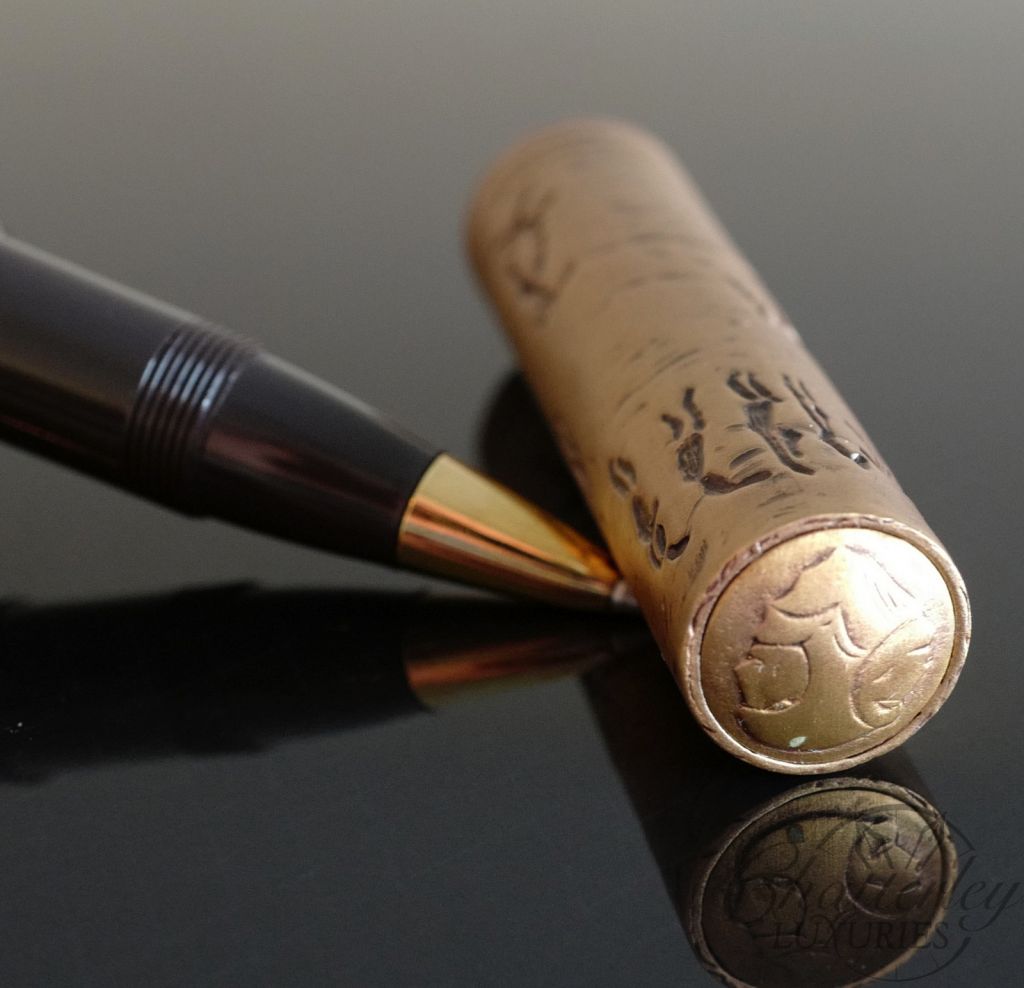 This rollerball pen commemorates the XIII International Convention of Prehistoric and Protohistoric Sciences that took place in Forli, Italy in September, 1996, and features prehistoric Sahara cave drawings as an homage to the beginning of human written communication. Comes with original presentation box, leather sheath for the pen itself, and a handy guide book in both Italian and English. The pen itself features a ring of 14k gold around the bottom. There is no clip on the cap, to allow for continuity in the drawing. The bronze-cap features perfect recreations of the Saraha cave art, and is matte-finished.