Parker Duofold Centennial DNA Red Fountain Pen
This pen is lovingly used and comes with its original box and papers. It has a Medium nib. These pens were made from bonded acrylic like the LB5 pens.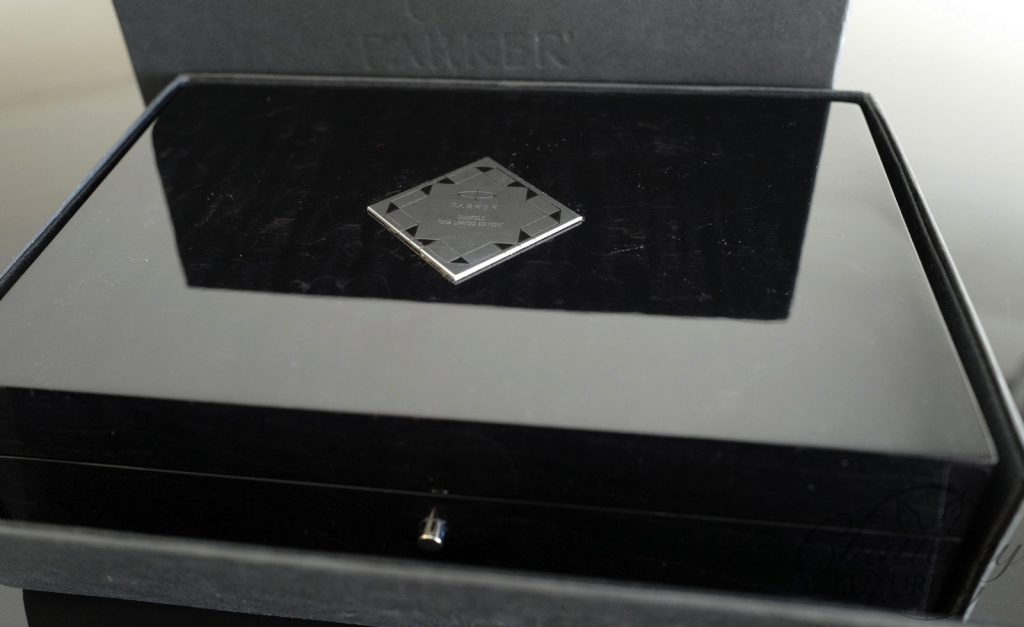 The introduction of the Parker Limited Edition Duofold DNA Fountain Pen starts way back since 1921 when Parker was creating Duofold fountain pens for people who love to write. The innovative design of this limited edition was inspired by the helical pattern of DNA. Created from pearlescent smoke grey resin and precision chiselled from solid material which gives a special tactile dimension to the pen. The Parker Limited Edition Duofold DNA Fountain Pen has decorative trims, a special cap decal and the arrow clip are platinum plated.
The engraved cap band echoes examples of earlier Duofold pens held in the Parker archive. The platinum plated 18ct gold nib, tipped with a hard wearing alloy, is formed with a tapered section which ensures flexible, smooth and long lasting writing pleasure. The Parker Limited Edition Duofold DNA Fountain Pen has an arrow nib fitted to this pen and is only available in a medium grade.
The flame red DNA pen was produced exclusively for the 2009 London Pen Show.  Only 100 examples were made, of which nine were retained by Parker, one was auctioned at the show, and 90 were made available to the public.