Pelikan Souveran M800 Royal Gold Raden Limited Edition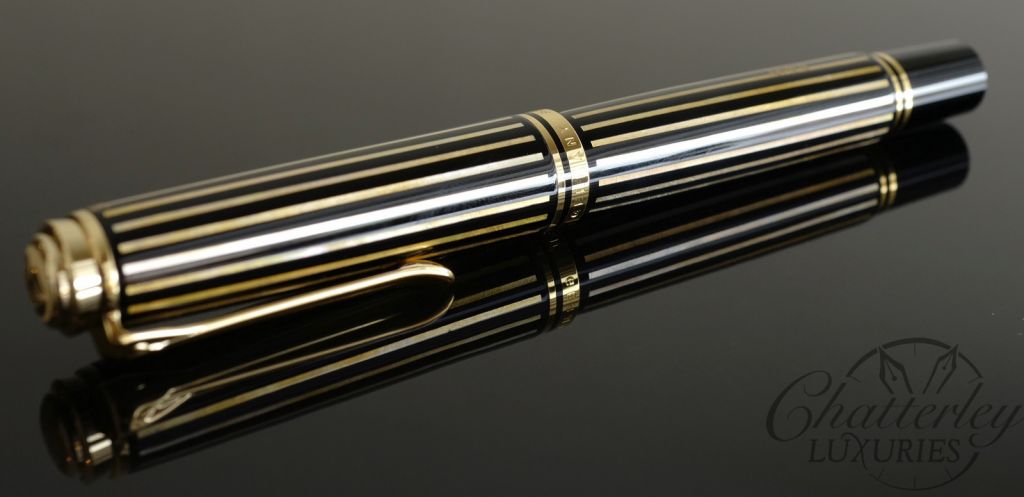 The new Pelikan M800 Royal Gold Raden Limited Edition is being made available in just 388 numbered pieces worldwide.
The elegant black and gold striping pattern on the cap and barrel is created by first coating the pen with a special, black Urushi lacquer. Gold stripes are then inlaid using a 14kt gold foil backing, then enhanced by the addition of mother of pearl. A protective coating of lacquer is then applied to seal the artistry of this design.
This M800 fountain pen is fitted with an 18kt two-tone gold nib in medium point size only. This Raden Royal Gold is presented in the traditional Japanese gift box made from Paulowina wood. Each pen is individually numbered and signed by the Maki-e artisan.