Description
Pelikan City Series M620 Fountain Pen
This pen is lovingly used and comes with its inner box. It has a Medium nib.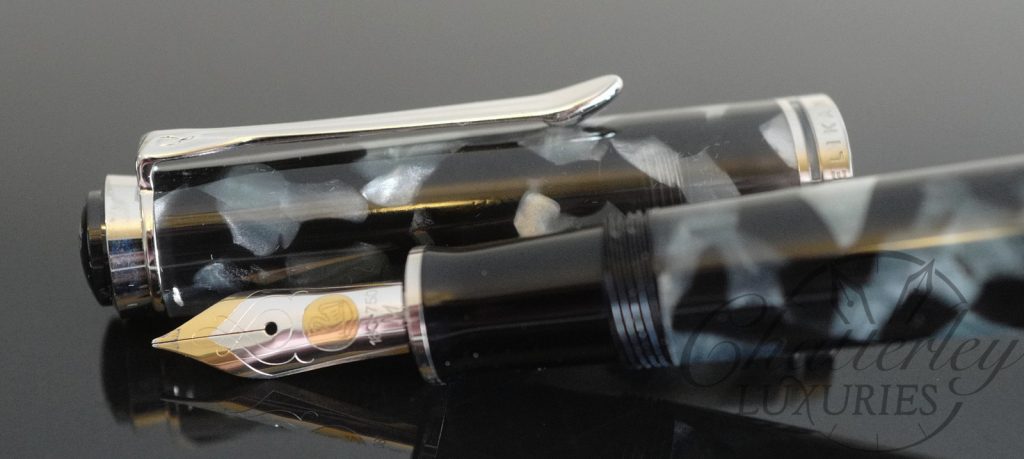 The fifth honoree in Pelikan's Cities Series. With its latest Special Edition, "Chicago", Pelikan honors yet another exciting world metropolis.
Based on the Sovereign 600 series, the new Special Edition features highly varied, unique design. Chicago is the city of superlatives: modern, proud and cosmopolitan. The "Chicago" writing instrument is characterised by an inimitable charisma, created through the interaction of the black/white design of the sophisticated cast materials with the silver plated rings, and the abundance of subtle contrasts typical of the metropolis it is named after..
 In gray pearl and black resin with silver-plated trim, this is a handsome addition to the series.