Pineider Mystery Filler Black Russian Fountain Pen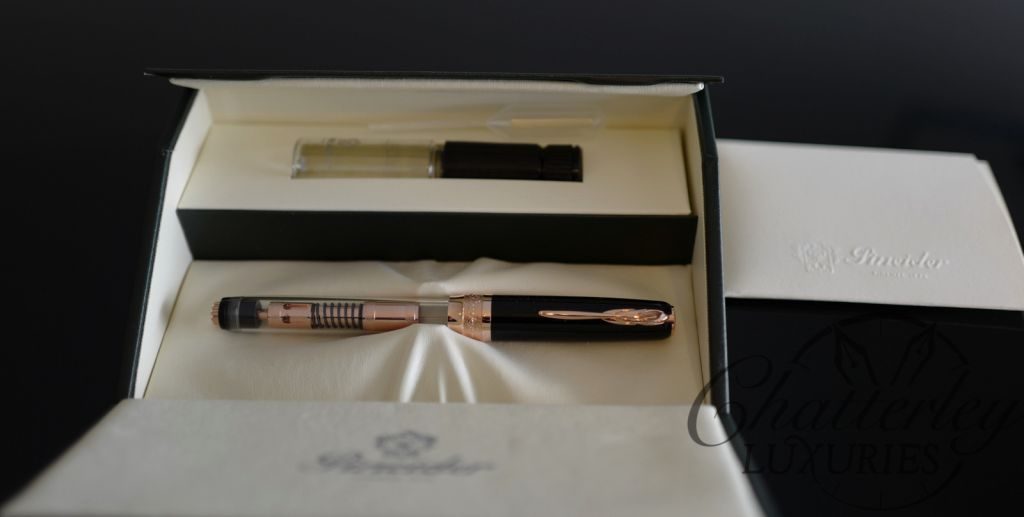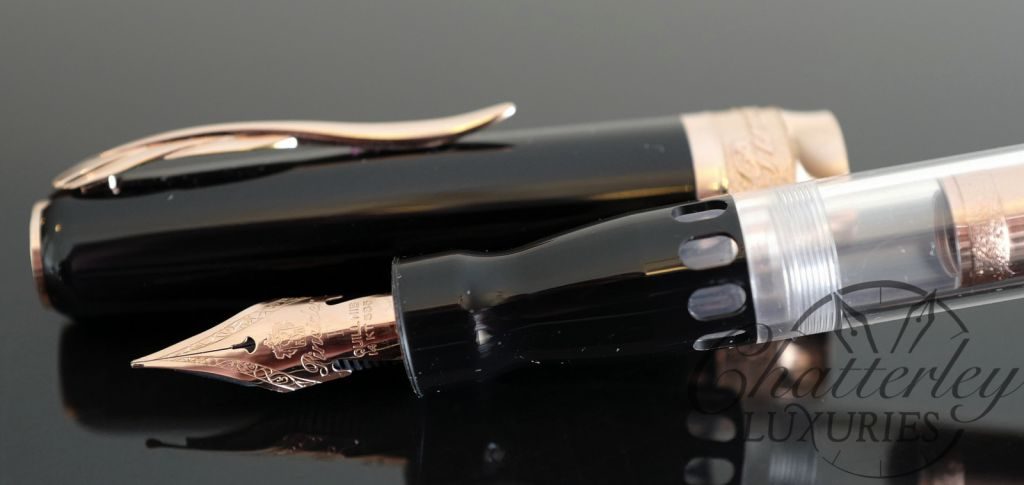 The Pineider Mystery Filler is a new collection of limited edition fountain pens made in Florence, Italy, and designed by our great friend, Dante del Vecchio. For over 30 years, Dante has masterminded an impressive number of ground-breaking pen innovations. The Mystery Filler has a clear barrel which allows you to watch the unique filling sys- tem in action: push the button to extract the piston knob, turn the piston knob to fill the pen with ink, then push the button again to lock it in place. Makes loading your fountain pen a whole new experience!
The Mystery Filler comes in two models: the black resin cap and grip with rose gold-plated accents, or the palladium-plated model with clear cap and barrel. They both offer the distinctive Pineider quill clip in marine steel, twist magnetic lock system, extended grip section with 'porthole' viewing windows, and the Hyperflex nib in 14K gold. Its a breakthrough design that gives the quill-cut nib a superb flex and smooth flow for expressive writing. The Pineider Mystery Filler is limited to 888 pieces worldwide. Enjoy the writing pleasures of the Mystery Filler – fun to watch, and marvelous to record your words with flair and flourish! Bottle Fill Only.