Platinum 100th Anniversary 'THE PRIME' Fountain Pen – Solid Silver Limited Edition
This pen is pre-owned, but like new with box and papers. It has a 14kt SF nib.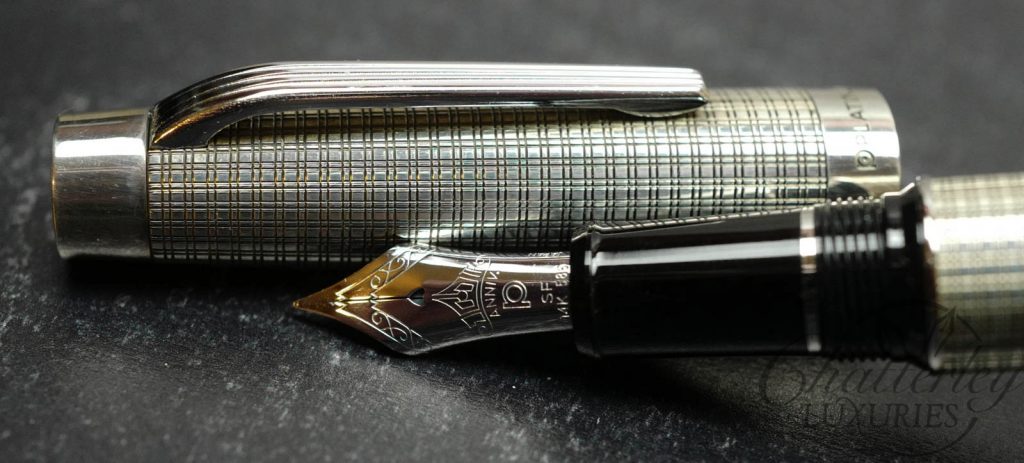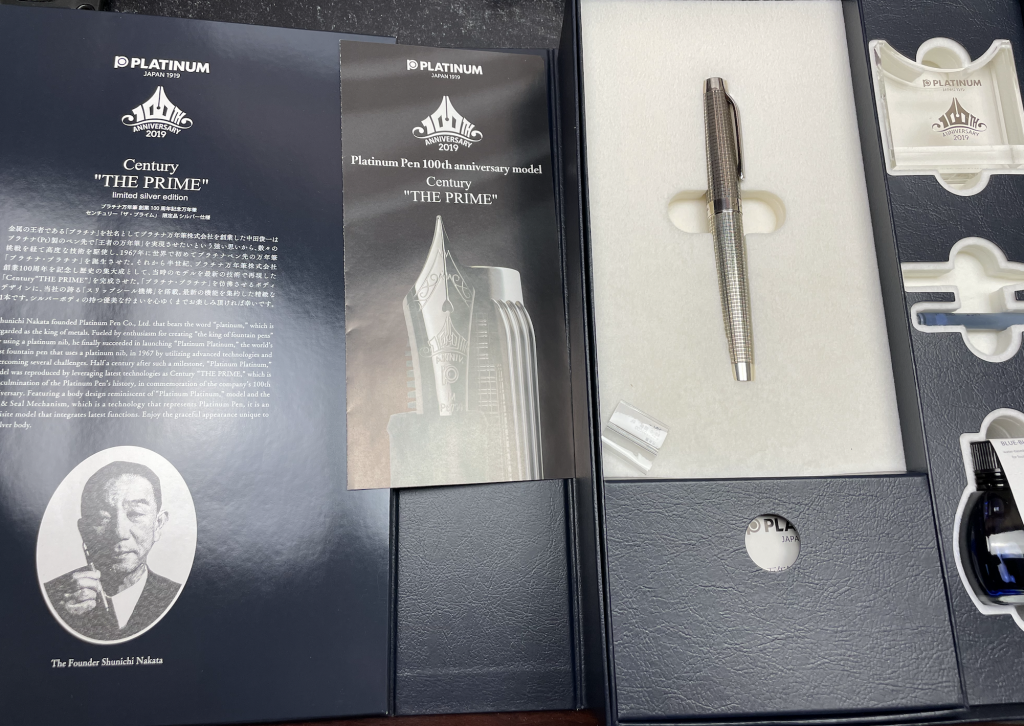 Platinum Pen Co., Ltd. celebrates its 100th anniversary on February 1, 2019. Since their founding by Shunichi Nakata, they've lived out their mission of taking part in the Japanese writing culture by creating high quality and innovative writing instruments.
Founding a company that bears the word "platinum", regarded as the king of metals, Mr. Nakata aspired to create "the king of fountain pens" that used a platinum nib. After repeated trial and error, the "Platinum Platinum" was finally brought to life in 1967 as the world's first fountain pen to have such a nib. The pen body was made of sterling silver, and was the inspiration for this anniversary edition pen.
Now half a century later, the pen has been reimagined. "The Prime" is made of solid silver, with an applied lattice pattern which features grooves filled with black ink. It features the latest 3776 Century nib design and includes their proprietary Slip & Seal Mechanism, which keeps ink wet in the pen for up to two years.
This pen is the culmination of Platinum Pen's history, and will be released as a limited edition of only 2,000 pieces worldwide. The rhodium-plated 14kt nib features a special 100th anniversary logo, and the pen is engraved with the serial number. It is presented in a gift box and comes with a 60ml Blue-Black ink bottle, a Blue-Black ink cartridge, a chrome converter, a 100th anniversary pen stand, and a 100th anniversary commemorative book.