S.T. Dupont Declaration of Independence Limited Edition Fountain Pen
Contact us for our Chatterley Loyalty pricing.  Shipping Mid June.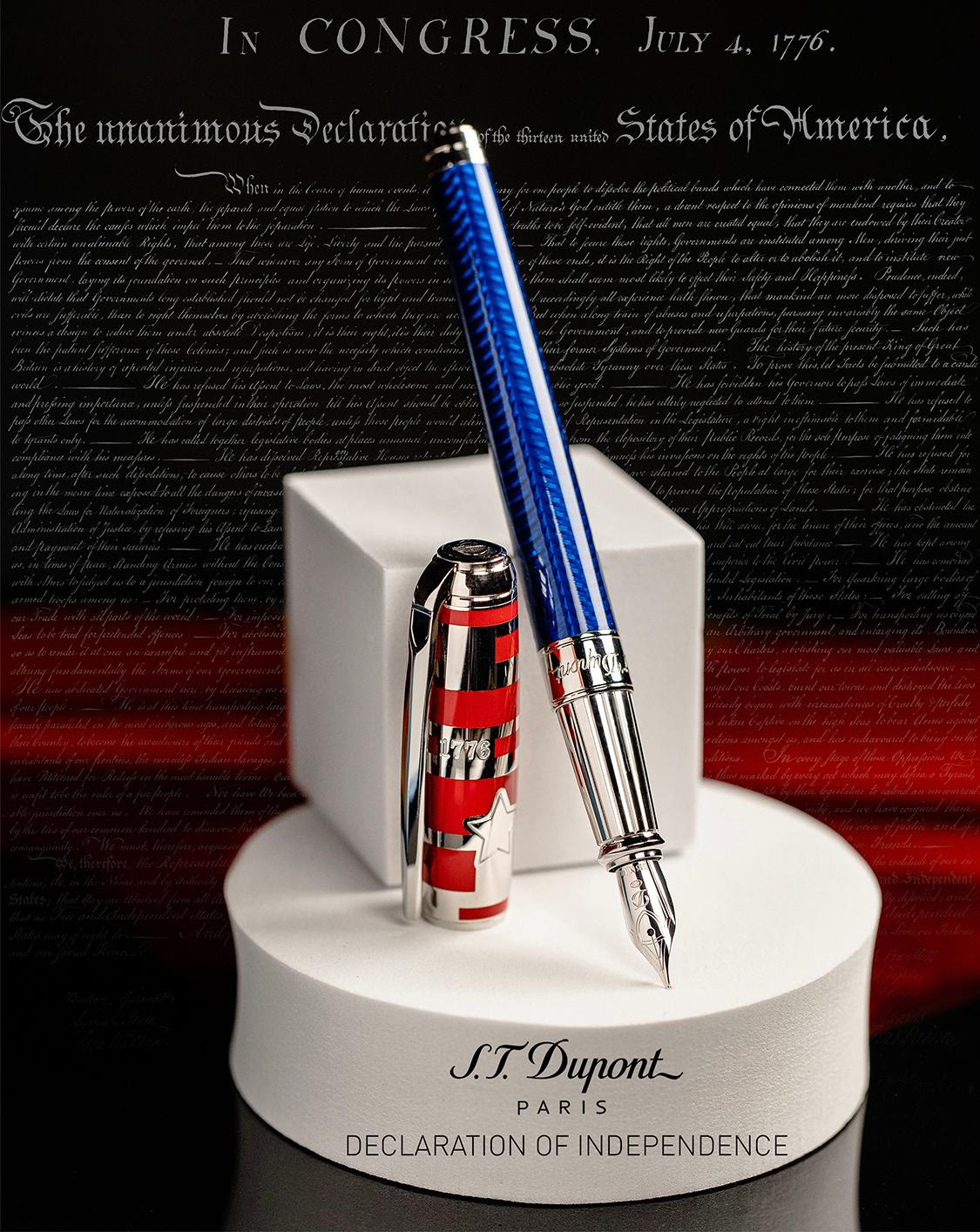 S.T. Dupont proudly celebrates the aspirations of America with the U.S. exclusive 'Declaration of Independence'. Limited to just 176 pieces, the colors of Old Glory shine proudly. The bright blue lacquer of the body of the pen contrast with the intricate goldsmith engraved stars that stand against the red stripes on the cap.
A beacon to the world, the strong colors of the U.S. flag remind the world of the power of a collective vision of human democracy. Uniting behind the foundational elements of the young nation, the S.T. Dupont Declaration of Independence showcases the vision and accomplishments of a country striving towards a government by the people, for the people.
France supported the American Revolution, making S. T. Dupont's homage to the emblem of their American ally even more poignant.
The 14 karat white gold fountain pen nib shines like America's beacon of light to the world, you can proudly display your patriotism with either the fountain pen or rollerball.
The vibrant blue lacquer of the pen body is layered over an engraved guilloche reminiscent of patriotic bunting you see decorating American homes celebrating the 4th of July.
Edition: Limited to 176 pieces
Fountain Pen Nib: 14k solid white gold nib in EF, F, M and B
Filling system: FP: cartridge, converter fill RB: Refill
Material: Solid brass and natural lacquer
Trim: Palladium
Line D Large Declaration of Independence Fountain $1,695 retail