Description
S.T. Dupont Limited Edition Neo Classique President Shoot The Moon Fountain Pen
This pen is brand new, but there is some slight damage on the inner box that holds the pen. We have imaged it below.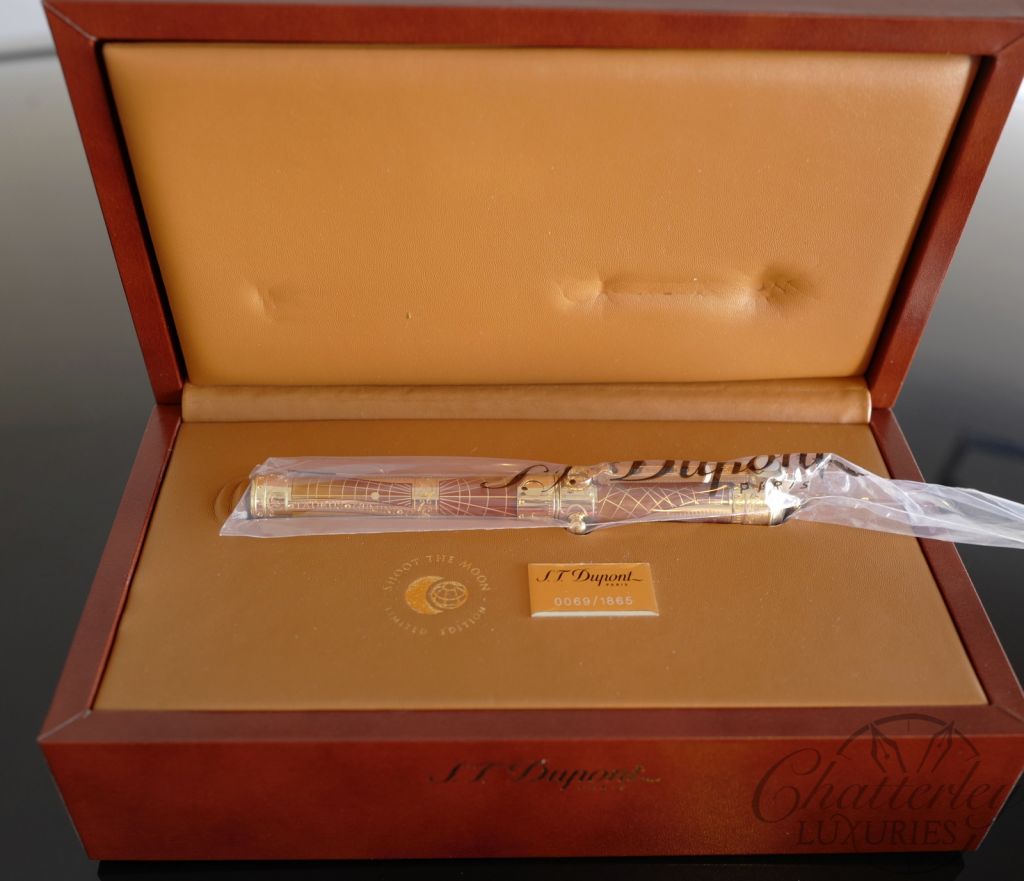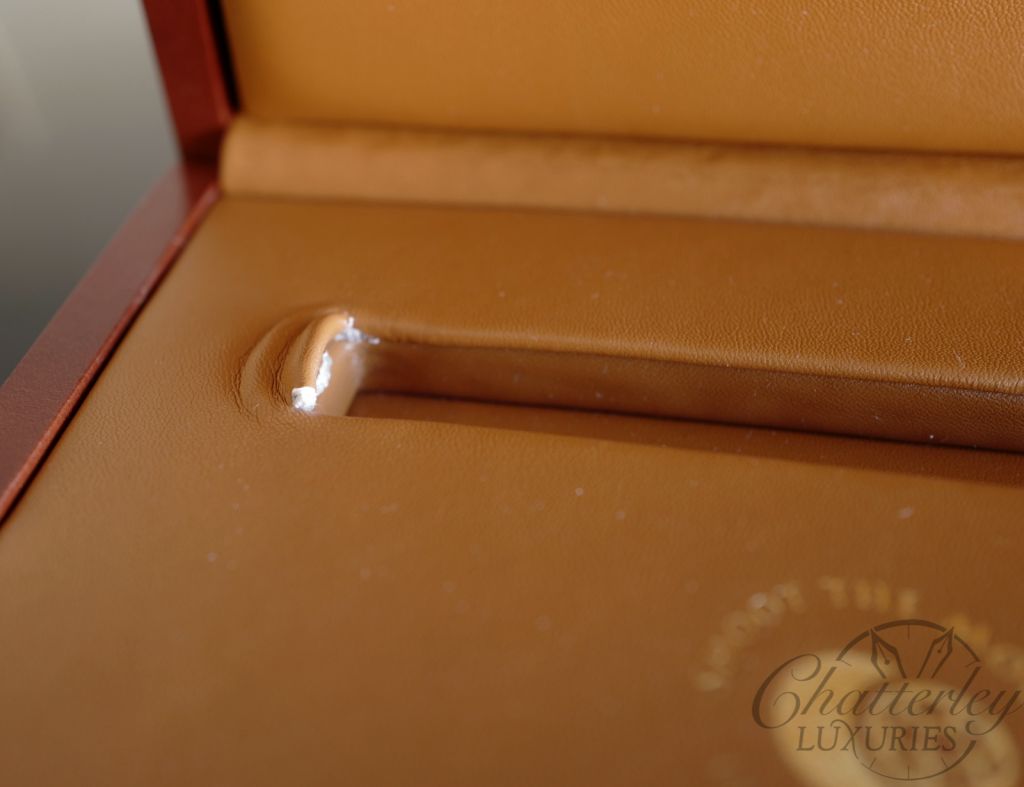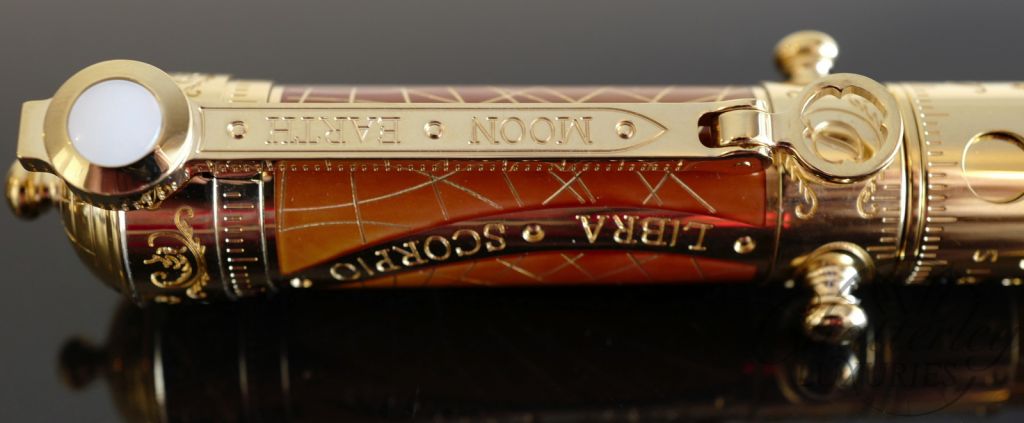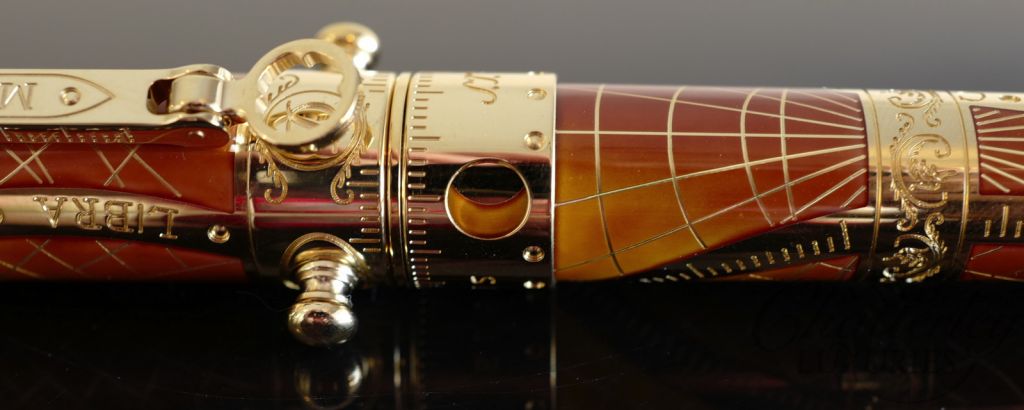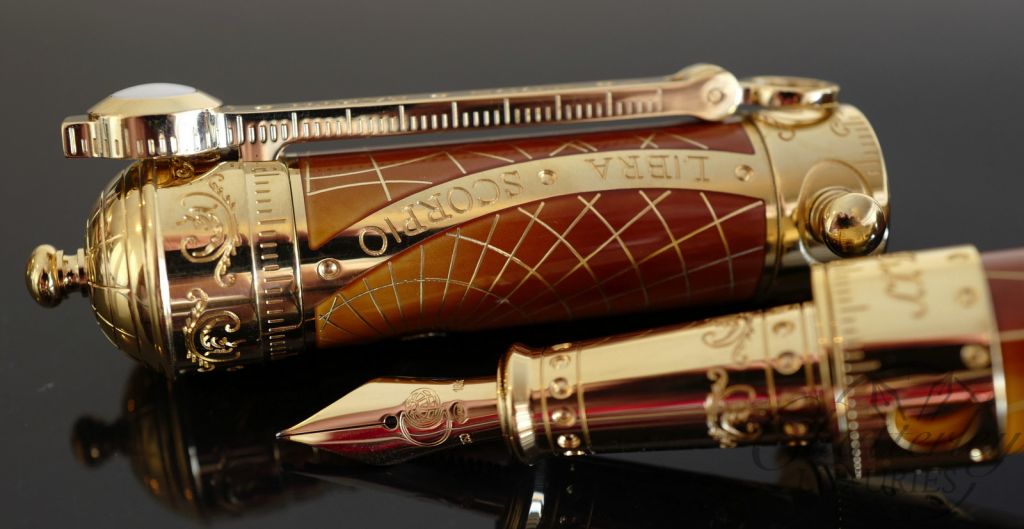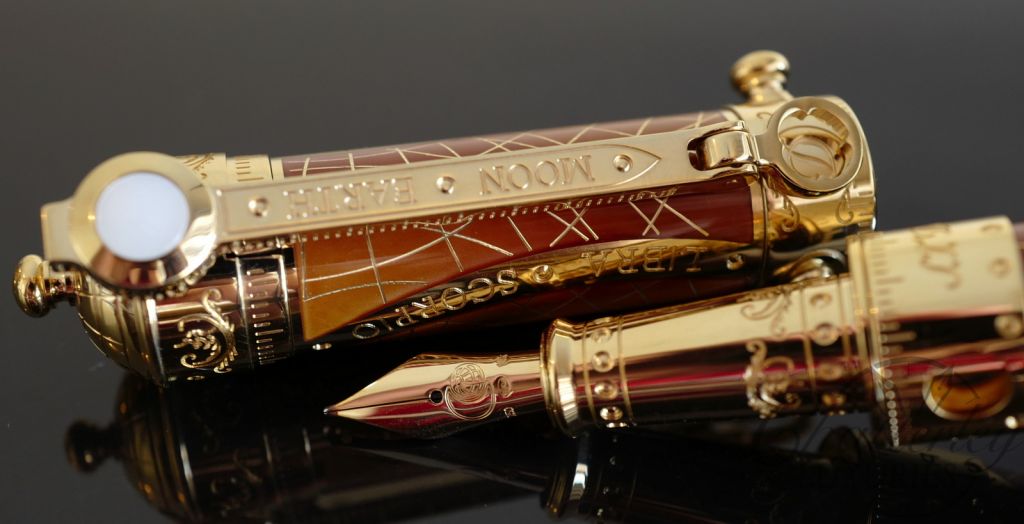 This new Limited Edition collection is the result of a perfect match between two remarkable 19th century celebrities. In 1872, the first of the duo, Simon Tissot-Dupont invented the art of travel for leading figures of the time. His counterpart, Jules Verne, foresaw travel in outer space, which would change the history of mankind forever.
Shoot the Moon
A celebration of imagination and excellence.
The theme of 'Shoot the Moon' stems from the French writer's most famous work, 'De la Terre a la Lune' (From the Earth to the Moon). The collection also celebrates the power of the imagination and its capacity to change the world. In the same way, the craftsmen of the Faverges workshops used their hands to mould Chinese lacquer, rare metals and precious stones. Inspired by this otherworldly novel, in which three adventurers reach the moon on board a vessel shot out of a huge cannon, the craftsmen designed and created new, exceptional and ultra-sophisticated objects.
Prestige Collection
The prestige Collection is marked by articulated gold parts and decorations engraved on hand-hinted Chinese lacquer. The color of the lacquer is reminiscent of 19th-centruy leather goods, and these warm shades amplify the pale glow of the fascinating moonstone which perfectly complements each pice. To mark the year the novel was published, 1865 numbered editions were made.
Inspired by the finest French artillery, these writing instruments are fitted with a twistable piston system on the clip and a rotating ring featuring the various phases of the moon.
S.T. Dupont pays tribute to the famous Author Jules Verne and its novel From the Earth to the Moon written in 1865, with this exceptional Prestige limited edition, Shoot The Moon. This book is part of "Les Voyages Extraordinaires". Jules Verne has imagined an extraordinary adventure : at the end of the war of secession, the gun club of Baltimore tries to send a projectile on the moon with an impressive cannon. Astronomy and artillery are strongly part of the novel, as technical means to go to the moon.
The fountain pen is shaped like a French cannon adorned with gold-plated fittings and brown placed lacquer. The clip is set with a large moonstone and features an adjustable target sight on the end. The barrel is set with a filigree astrolabe design and engraved with zodiac signs and moon phases on the band of the pen. A shuttle rocket is found inside the pen end. The set is limited to 1.865 pieces.
S.T. Dupont has been producing luxury items since 1872, supplying everyone from kings and emperors to maharajahs and bankers. All products are made of the highest quality materials and are subjected to an extensive quality control, making sure you will only get the best of the best.
MSRP 4600