Sailor King of Pen Kawari-nuri Kurenai Limited Edition Fountain Pen
This pen is lovingly used and comes with its original box and papers. The pen has a NM nib.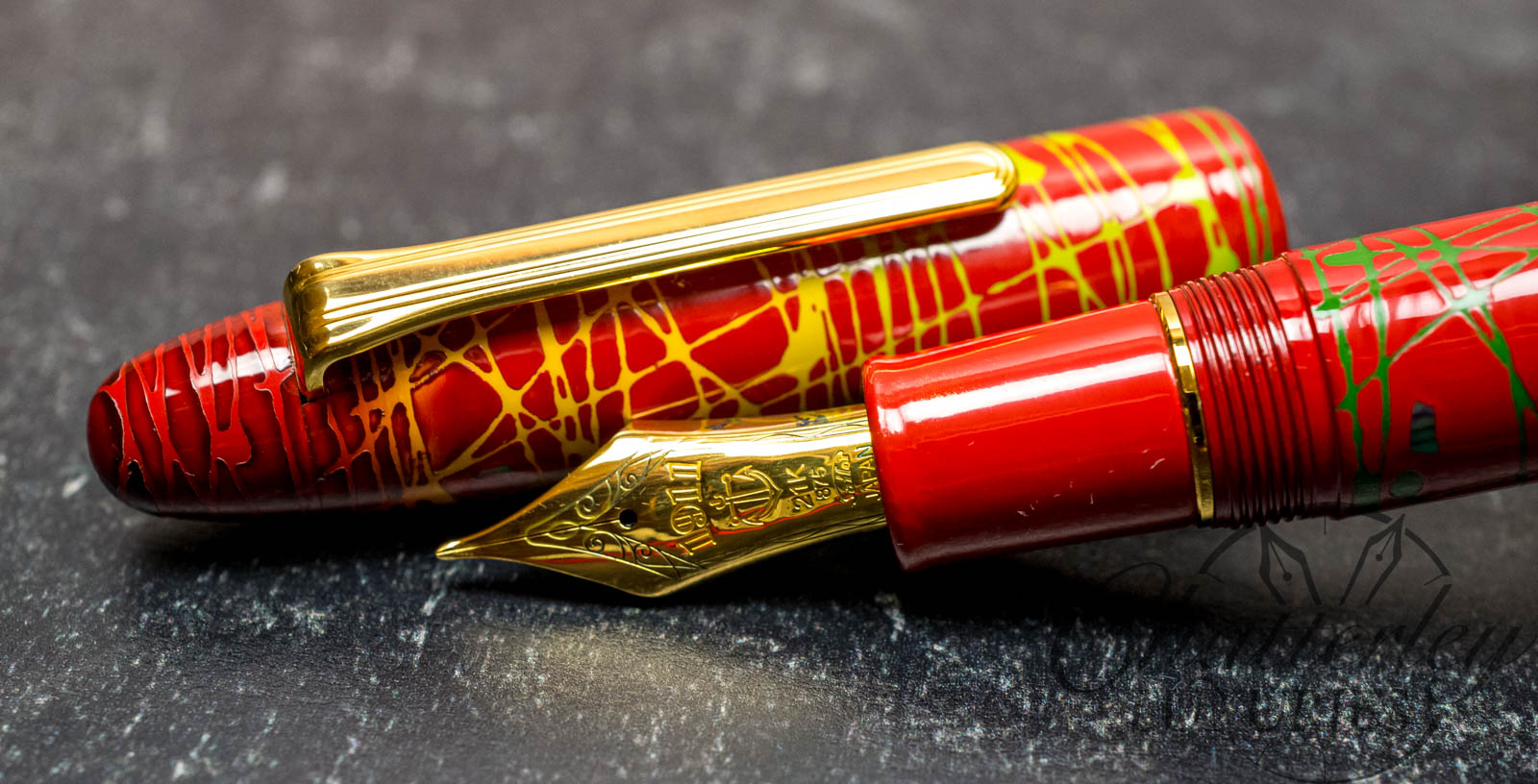 Sunset, a magical moment when the world is immersed in warm reddish hues and the natural elements change colour. Kurenai is the first model of a series characterised by a modern and abstract approach to nature and its ever-changing delights. The artist Mr Wataru Kurotobi accurately reflects the colours in the forest when the sun slowly sets. This pen is encrusted with blue-green mother-of-pearl representing the fading rays of light, creating a symbiosis of colours from dark green to ochre, as the sun caresses the boughs of the trees.
This is a modern and contemporary pen in the Kawari-nuri style using an Urushi lacquer technique. Based on the King of Pens design in ebonite with a 21kt gold medium or wide nib, it is limited to 33 pieces worldwide.
Kawari-nuri is the new name for Saya-nuri and a collective term for a lacquer technique that creates structures on an object. In principle, there are endless ways to juxtapose free patterns. Kawari-nuri uses more than 2 colours and colour combinations. It is characterised by a number of techniques and materials.
Sailor fountain pens are made exclusively in the company's workshops in Hiroshima. This Japanese penmaker has a proud heritage of more than 100 years of outstanding craftsmanship and dedication. Sailor is renowned worldwide for its 21kt nibs that offer an unrivalled writing experience.