Sailor Nagasawa Original Pro Gear Slim Tarumi Apricot Fountain Pen
This pen has been lovingly used.  It comes complete with its original box.  It is equipped with a 14kt H-Medium nib.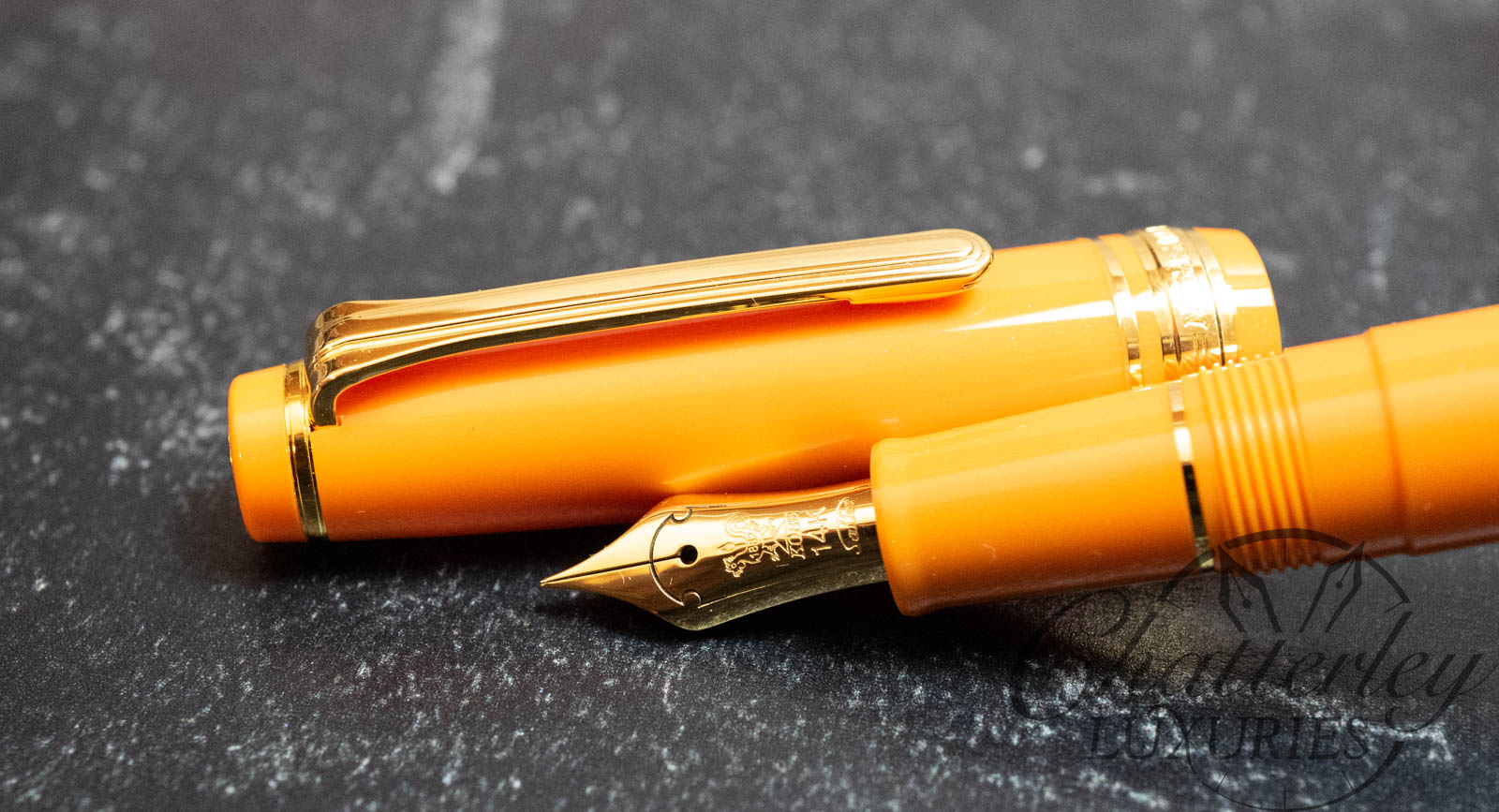 Featuring a subtly sparkling body and a 14k gold nib, the Nagasawa Original Pro Gear Slim is made for lovers of the written word. The softly colored body is accented by gold-colored trim and a silhouette of a Kobe Ink bottle on the cap. It is inspired by the Sailor Pro Gear Slim and made by Sailor for the Nagasawa Stationery Center in Kobe, Japan.
Sailor's gold fountain pen nibs are known for their characteristic feedback. As you write, it is normal to feel the vibrations of the nib as it traverses the microscopic nooks and crannies of the paper.