Description
Stipula Fleur De Lis Rose Gold Vermeil Overlay Limited Edition Fountain Pen
Stipula and Chatterley pens is proudly present the another fantastic Sterling Silver Overlay pen. The Fleur De Lis Rose Gold.
This is a beautiful overlay pen, 925 Sterling Silver Rose Gold Vermeil over Ivory resin.
The overlay covers the full pen, in a symmetrical pattern of repeating "Fleur de lis" . The details up close are clear and from far away it is not too flashy, the striations in the ivory compliment the overlay fabulously. The Overlay is smooth to the touch and even though each "Fleur De Lis" is touching, its lightly engraved to it gives the appearance that each one is separate.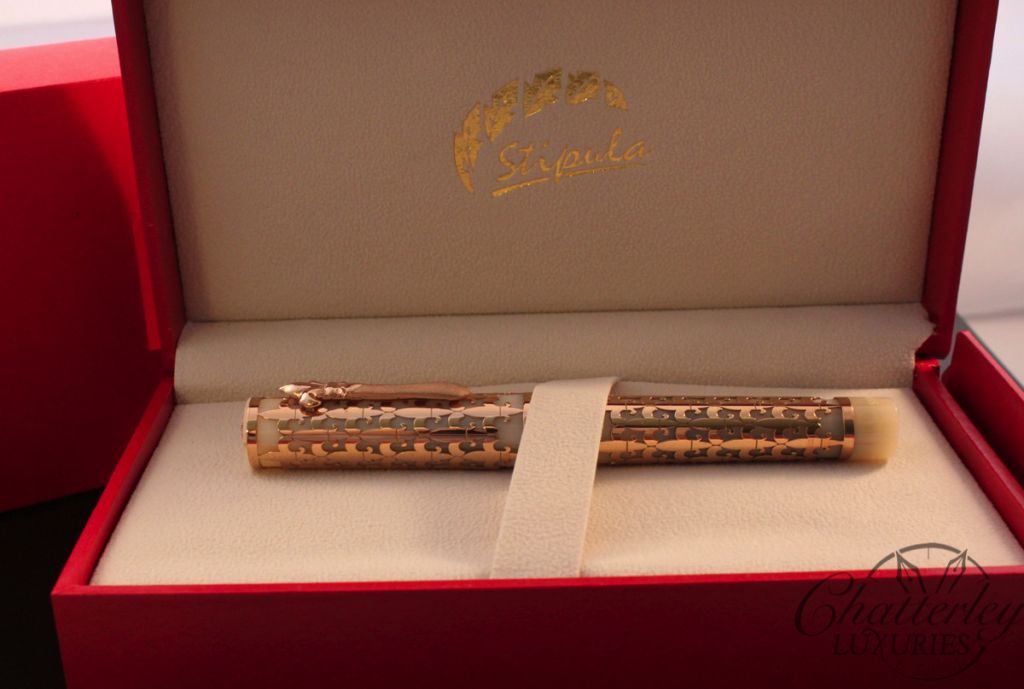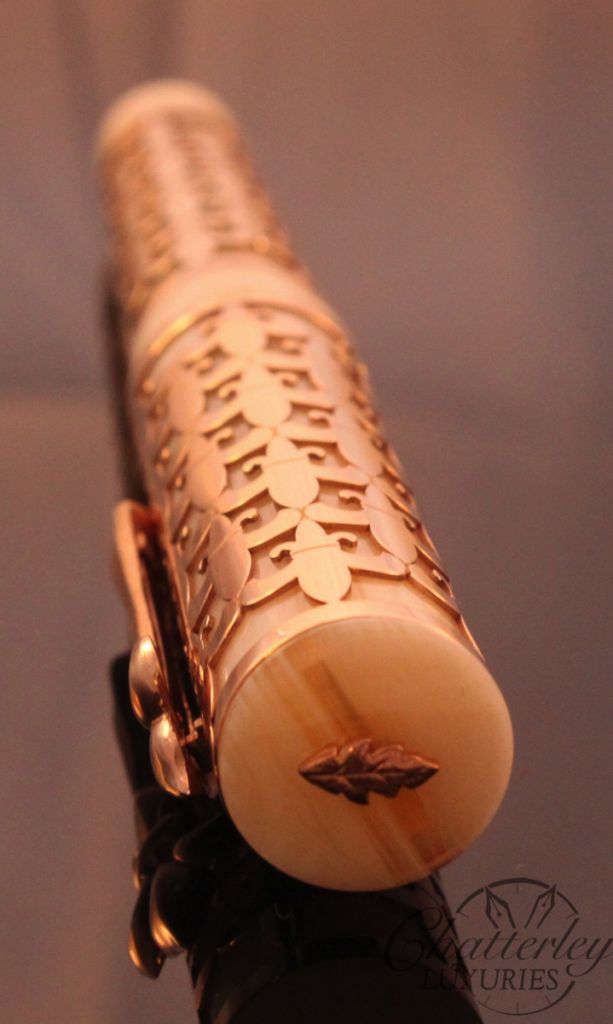 The pen fills with the Stipula in house piston filler and uses an 14kt rose gold nib. Nib grades are Fine, Medium and Stub 1.1. A pen like this should have an MSRP of about $1495, but we strive to give our customers amazing pens, superb service and great pricing, and this pens price is no exception.
This pen is numbered and limited to 38 pens worldwide.